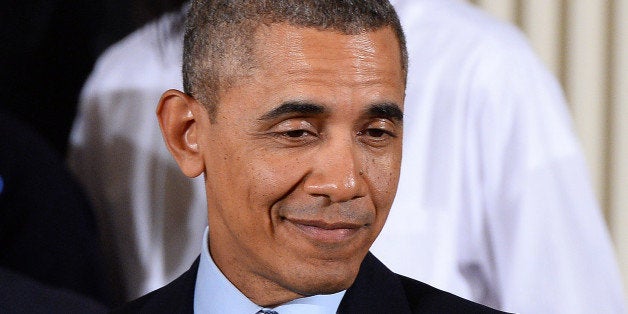 WASHINGTON -- President Barack Obama will headline fundraisers for Democratic super PACs supporting the party's House and Senate candidates this year despite promises during the last election that he would not raise money for such groups. According to a Washington Post report, he will lead fundraisers for both House Majority PAC and Senate Majority PAC.
It will be the first time the president has helped bring in money for those two groups, though not the first time he has raised funds for any super PAC. Obama has previously deplored the power of money in politics and the Citizens United decision that spawned super PACs.
Former Obama political adviser David Axelrod told the Post, "The proliferation of money in politics continues to be a big concern, but it's also a reality."
In 2012, Obama initially voiced his opposition to super PACs before publicly embracing Priorities USA Action, a super PAC started by former White House aides to back his reelection. In explaining the president's support, campaign manager Jim Messina said that Obama would not attend the group's fundraisers while adding that members of his campaign and administration would do so.
"Senior campaign officials as well as some White House and Cabinet officials will attend and speak at Priorities USA fundraising events," Messina wrote at the time. "While campaign officials may be appearing at events to amplify our message, these folks won't be soliciting contributions for Priorities USA. I should also note that the President, Vice President, and First Lady will not be a part of this effort; their political activity will remain focused on the President's campaign."
On Oct. 7, 2012, the president attended a Priorities USA Action event organized by Hollywood producer Jeffrey Katzenberg, a top fundraiser for his campaign. Katzenberg suggested donations of $1 million prior to the event, and the president's campaign billed it as a "thank you" to a "small group of donors."
Heading into the 2014 midterm elections, House Majority PAC and Senate Majority PAC already boast strong fundraising numbers. A Federal Election Commission filing from House Majority PAC this week showed the group had raised more than $1 million from January through Feb. 19. Overall, the group has brought in nearly $9 million for the election cycle. Senate Majority PAC had raised $8.6 million by the end of 2013.
While these totals dwarf the sums raised by their Republican-led super PAC counterparts, Democrats are still concerned about the $30 million already spent by Americans for Prosperity, the "dark money" nonprofit funded by the Koch brothers, to attack candidates in key House and Senate races this year. According to the Washington Post report, Democrats are convinced they need to use Obama's fundraising pull to fight back.
Adam Smith, communications director for the campaign finance reform group Public Campaign, argued that as Obama heads out to raise unlimited money for some super PACs, he needs to do more than simply voice his opposition to big money in politics.
"We don't expect people to unilaterally disarm," Smith told The Huffington Post. "The system is as it is, not as we wish it were. President Obama and other Democrats, if they are going to talk about the impact of special interests, they need to say what they're going to do to change it."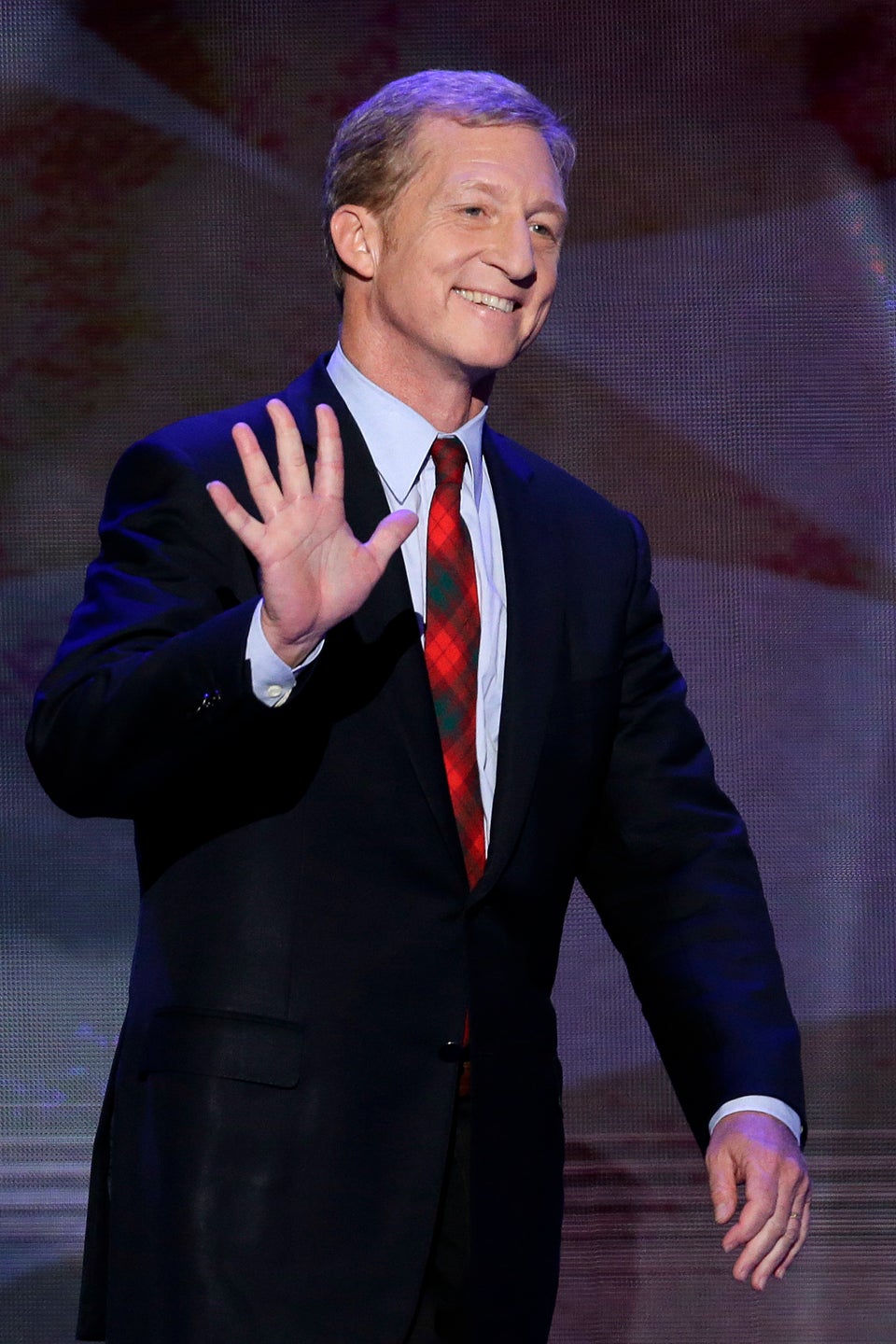 2014 Election: $500,000-Plus Super PAC Donors
Popular in the Community