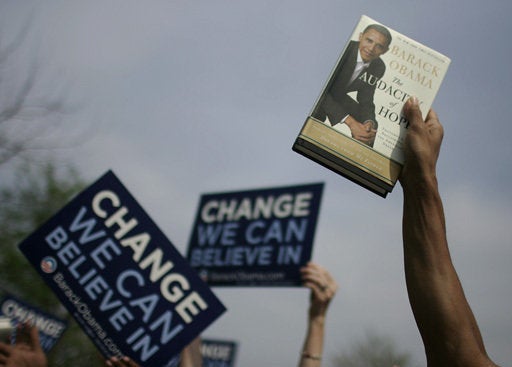 Emily Nordling has never met a Muslim, at least not to her knowledge. But this spring, Ms. Nordling, a 19-year-old student from Fort Thomas, Ky., gave herself a new middle name on Facebook.com, mimicking her boyfriend and shocking her father.
"Emily Hussein Nordling," her entry now reads.
With her decision, she joined a growing band of supporters of Senator Barack Obama, the presumptive Democratic presidential nominee, who are expressing solidarity with him by informally adopting his middle name.
The result is a group of unlikely-sounding Husseins: Jewish and Catholic, Hispanic and Asian and Italian-American, from Jaime Hussein Alvarez of Washington, D.C., to Kelly Hussein Crowley of Norman, Okla., to Sarah Beth Hussein Frumkin of Chicago.
Jeff Strabone of Brooklyn now signs credit card receipts with his newly assumed middle name, while Dan O'Maley of Washington, D.C., jiggered his e-mail account so his name would appear as "D. Hussein O'Maley." Alex Enderle made the switch online along with several other Obama volunteers from Columbus, Ohio, and now friends greet him that way in person, too.
Calling all HuffPost superfans!
Sign up for membership to become a founding member and help shape HuffPost's next chapter