"It's heartbreaking for the millions of immigrants who've made their lives here, who've raised families here," Obama said in a press conference Thursday about the court's ruling. Dreamers -- undocumented young people who came to the U.S. as children -- are "Americans in every way except on paper," he said.
The Supreme Court deadlocked in United States v. Texas, meaning a lower court ruling that blocked the disputed immigration programs will stand.
"This is part of the consequence of the Republican failure so far to give a fair hearing to Mr. Merrick Garland, my nominee to the Supreme Court," Obama said. That the justices couldn't reach a decision is "a very clear reminder of why it's so important for the Supreme Court to have a full bench."
The president criticized Republicans who have so far refused to even meet with Garland, whom Obama nominated in March to fill the late Justice Antonin Scalia's seat.
Typically, Obama said, there's been "an average of just over two months between a nomination and a hearing." But Republicans have refused to hold a hearing, saying the next president should fill the vacancy.
Obama also jabbed at presumptive Republican presidential nominee Donald Trump, calling it "factually incorrect" to say the U.S. can deport 11 million undocumented immigrants or build a wall along the southern border without spending tens of millions of dollars of taxpayer money.
"It's a fantasy," Obama said.
"That demeans our tradition of being both a nation of laws and a nation of immigrants," he added.
Other Democrats also criticized Republicans on Thursday for refusing to hold a hearing on Garland's nomination, including Senate Minority Leader Harry Reid (D-Nev.).
"Because of Republicans' unprecedented obstruction and failure to do their constitutional duty, millions of American families are not getting the justice they deserve," Reid said in a statement.
His fellow senators chimed in:
Earlier this week, the American Bar Association gave Garland its highest rating, saying he was "well qualified" to serve on the Supreme Court.
Before You Go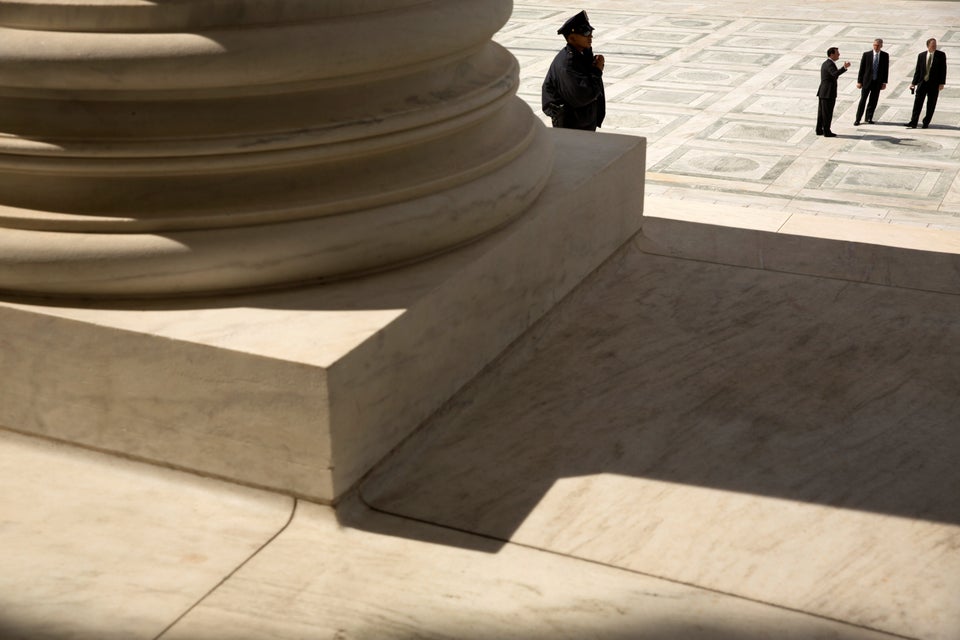 Exclusive Look Inside The Supreme Court
Popular in the Community