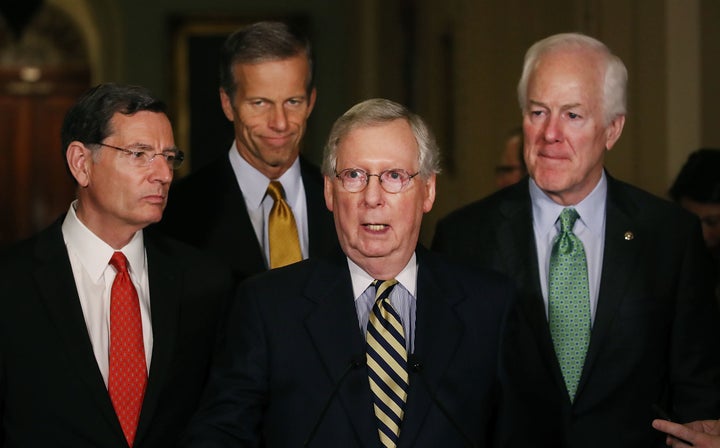 WASHINGTON -- If Republicans spend the next year preventing President Barack Obama from filling a Supreme Court vacancy, which they're vowing to do, at least that nominee will have company.
More than 30 judicial nominees are currently waiting for the Senate to confirm them to federal court seats. Some have been gathering dust for over a year, like Waverly Crenshaw, a Tennessee district court nominee who was nominated on Feb. 4, 2015. He would fill a court seat that's been empty for 441 days. Susan Baxter, a Pennsylvania district court nominee, would fill a seat that's been empty for 913 days. That's more than two years.
Crenshaw and Baxter are among the 12 district court nominees who are ready for a Senate confirmation vote but going nowhere anytime soon. Another 22 district and circuit court nominees are sitting in the Judiciary Committee, waiting for a vote or a hearing of any kind.
It's not that these nominees are controversial. In fact, many were recommended to the White House by GOP senators. It's just that Republicans don't want Obama to put his judicial picks on courts. They'd rather punt all confirmations until 2017, when there might be a GOP president who would put forward nominees more to their liking.
In the meantime, court vacancies are rising, cases are being delayed for years on end and judges are burning out trying to keep up.
Obama on Tuesday noted the parallels between Republicans threatening to derail his Supreme Court nominee -- he hasn't even announced his pick yet -- and the attitude they've taken toward his other judicial picks.
"In some ways, this argument is just an extension of what we've seen in the Senate generally," he said. "We've almost grown accustomed to a situation that is almost unprecedented, where every nomination is contested. Everything is blocked, regardless of how qualified the person is."
Last year was Obama's worst for judicial confirmations. Republicans, who had just regained their majority in the Senate, only let 11 federal judges through -- the fewest confirmed in over 50 years. The process for those nominees went something like this: Get nominated by Obama, wait months for a committee hearing, wait weeks for a committee vote, get unanimously voted out, sit on the Senate floor for months, get overwhelmingly confirmed. In other words, lots of sitting around that doesn't actually need to happen.
In some cases, the same GOP senator who originally recommended a judicial nominee to Obama is now the one holding up the process. Sen. Marco Rubio (R-Fla.), for example, recommended Florida district court nominee Mary Flores to the White House. She was nominated in February 2015, but hasn't moved since. That's because Rubio won't turn in his so-called "blue slip" to the Judiciary Committee. The blue slip signals that a home-state senator is ready to move forward with his or her nominee. Without that slip, the committee chairman won't give a nominee a hearing.
Flores' other senator, Bill Nelson (D-Fla.), turned in his blue slip months ago. If Rubio ever relents and turns in his slip, Flores would be on track to fill a court seat that's been empty for 644 days. That seat is also considered a judicial emergency, meaning its judges have more than 600 cases, or between 430 and 600 cases for over 18 months -- a totally unmanageable workload.
To be fair, Senate Majority Leader Mitch McConnell (R-Ky.) did agree to move a package of five judicial nominees earlier this year, and all have been confirmed. But it's not clear when, or if, McConnell plans to let any more judicial nominees through while Obama is in office.
"No new announcements yet," said McConnell spokesman Don Stewart.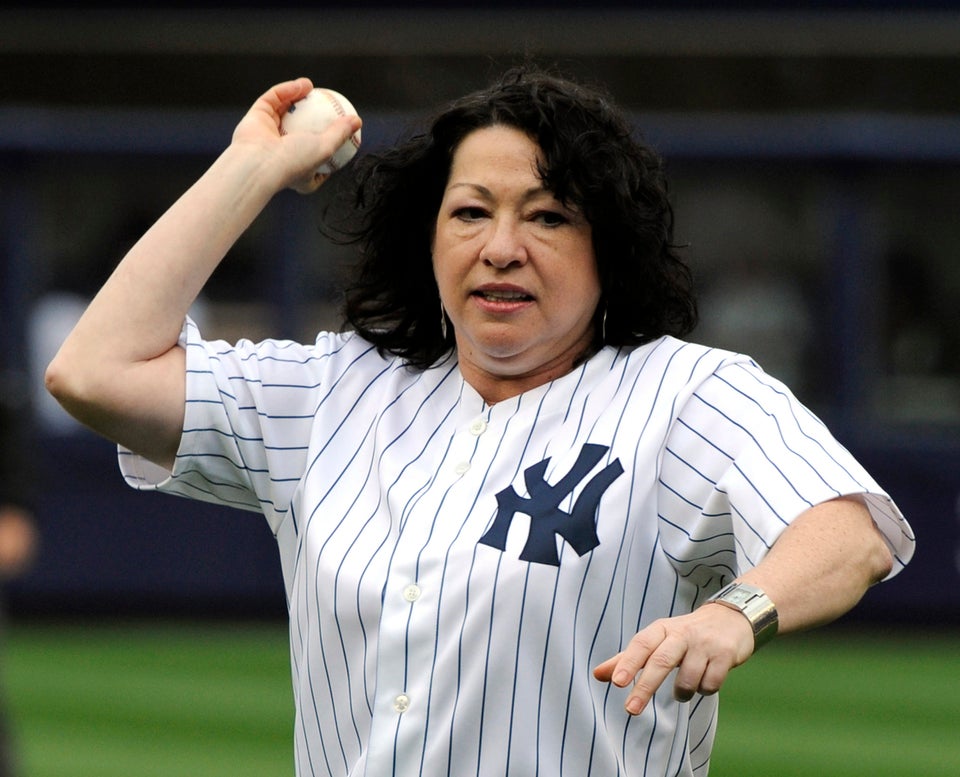 Supreme Court Justices Get Out Of The Office
Popular in the Community