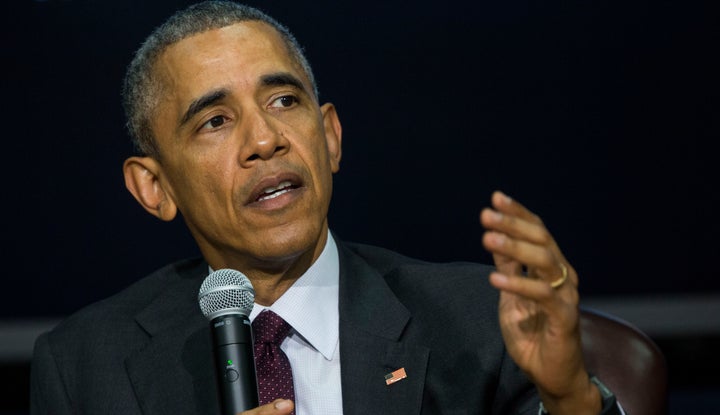 WASHINGTON -- A progressive group is calling on President Barack Obama to nominate a woman of color to the Supreme Court, which currently includes just three women and two people of color among its eight members.
Democracy for America and Steve Phillips, founder of the social justice group PowerPAC+ and author of Brown is the New White, are launching a campaign Friday to apply pressure on the president as he vets candidates to replace the late Justice Antonin Scalia, who was one of the court's most conservative members. As Phillips wrote in an email to to DFA members:
After centuries of racial and gender exclusion, America has a lot of catching up to do. Since the creation of the Supreme Court in 1789, America has had 112 justices, and 106 have been white men. ...

Right now, the daily reality of people's lives is clearly not reflected on the Supreme Court.

Women of color -- particularly Black women and Latinas -- have suffered the most from the conservative Supreme Court majority and Antonin Scalia's right-wing decisions. When the Supreme Court limits access to abortion, rolls back voting rights, and sides with corporations over people, it is women of color who face the most intense injustice.

That is why our president should unapologetically nominate a proud progressive woman of color who comes from and is committed to the complete inclusion and empowerment of our country's growing communities of color -- whose very presence will help correct the centuries-old gender and racial imbalance on the court.
Senate Republicans, led by Majority Leader Mitch McConnell (R-Ky.), have promised to block any nominee Obama puts forward. They argue that it is too close to the presidential election for him to choose someone, so the decision should be left to the next president.
Their fear, of course, is that Obama will choose a progressive nominee who will shift the ideological makeup of the court, which has favored conservatives for years.
This week, word started to leak out that Obama was considering Nevada Gov. Brian Sandoval, a moderate Republican, as a potential candidate. Recognizing that he would be used as a political pawn, he took himself out of the running on Thursday.
Senate Republicans said they would have blocked even Sandoval, who represented the consensus approach Obama could take: Pick a moderate nominee and dare Republicans to show how extreme they are in opposing the choice.
That trial balloon didn't go over well with progressives.
"It's downright absurd that President Obama would risk his legacy by appointing another anti-labor Republican like Governor Brian Sandoval to an already overwhelmingly pro-big business Supreme Court," DFA Executive Director Charles Chamberlain said Wednesday. "Nominating Sandoval to the Supreme Court would not only prevent grassroots organizations like Democracy for America from supporting the President in this nomination fight, it could lead us to actively encouraging Senate Democrats to oppose his appointment."
The other approach would be to pick a strong progressive trail-blazing candidate -- maybe someone who made it through the Senate already for a lower court -- and then paint Republicans as obstructionists. That's the approach progressive advocacy groups are hoping for, and they're promising to fire up their base to support the president.
Already, groups like CREDO Action, MoveOn.org, EMILY's List, People for the American Way and the Leadership Conference on Civil and Human Rights are pressuring vulnerable Senate Republicans to give Obama's nominee a chance.
Obama would need the votes of all 46 Senate Democrats and at least 14 Republicans to get his Supreme Court nominee through.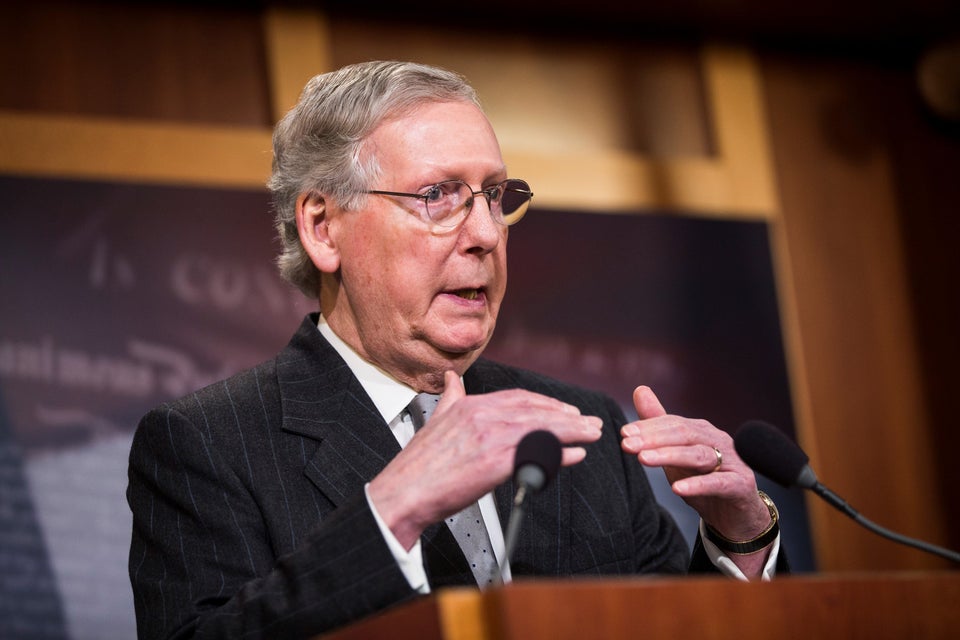 Reactions To Scalia's Death
Popular in the Community