WASHINGTON -- President Barack Obama announced new measures Friday to increase transparency and reform the Foreign Intelligence Surveillance Court amid growing concerns over the National Security Agency's widespread surveillance programs.
Speaking to reporters at a press conference, Obama proposed the first of several steps "to help restore public confidence" following revelations in June that the federal government was secretly mining millions of Americans' phone and electronic communications.
"Unfortunately, rather than an orderly and lawful process to debate these issues and come up with appropriate reforms, repeated leaks of classified information have initiated the debate in a very passionate but not always fully informed way," Obama said. "But given the history of abuse by governments, it's right to ask questions about surveillance, particularly as technology is reshaping every aspect of our lives."
The president's proposed measures focused on reforming Section 215 of the Patriot Act and Section 702 of the FISA Amendments Act, under which the NSA's surveillance programs are considered lawful. The reforms would focus on creating more oversight and greater transparency, particularly through modifications to the Foreign Intelligence Surveillance Court, which currently authorizes the surveillance through highly classified opinions.
Obama specifically discussed creating a special advocate who could challenge the court on the basis of privacy and constitutional concerns. He also expressed support for making more information public, and upon his directive, the Department of Justice released the legal rationale for the government's collection activities under Section 215 of the Patriot Act.
The president added that the NSA would be creating a civil liberties and privacy officer, as well as launching a website to serve "as the hub for further transparency." And finally, Obama announced an independent task force of outside experts that would review the government's surveillance efforts, in terms of both privacy rights and impact on foreign policy. The group would produce both an interim report within 60 days and a final report by the end of the year with findings and recommendations.
"One of the concerns that people raise is that a judge reviewing a request from the government to conduct programmatic surveillance only hears one side of the story ... [that] may tilt it too far in favor of security, may not pay enough attention to liberty," Obama said. "While I've got confidence in the court and I think they've done a fine job, I think we can provide greater assurances that the court is looking at these issues from both perspectives, security and privacy."
Senior administration officials told reporters on background Friday that NSA leaker Edward Snowden's unauthorized disclosures "elevated the profile on these issues" and required a response from the government that would "build public trust." As a result, officials said the president directed his team to coordinate a response across the national security community.
But despite his embrace of reforms, the president had little sympathy for Snowden when asked if the former government contractor could be characterized as a "patriot" and "whistleblower."
"No, I don't think Mr. Snowden was a patriot," Obama said. "The fact is, Mr. Snowden has been charged with three felonies."
Officials said that Obama has engaged in a series of meetings with intelligence community leaders and that he discussed the NSA's surveillance in June with the Privacy and Civil Liberties Oversight Board. The president convened a group of lawmakers last week at the White House to hash out concerns and possible measures where the administration could work with Congress on achievable reforms, officials added.
The proposed changes to the FISA court would require congressional approval, and it remains unclear if there is enough bipartisan support to implement significant reform. Sens. Richard Blumenthal (D-Conn.), Ron Wyden (D-Ore.) and Tom Udall (D-N.M.) introduced legislation last week closely resembling Obama's recommendations, such as installing a special privacy advocate. Sen. Dick Durbin of Illinois, the No. 2 Democrat in the Senate, has also called for a reformed process and, along with Wyden, outlined proposals to achieve that end in the meeting with Obama last week.
Civil liberties advocates in Congress have offered many other bills to impose greater transparency on how the FISA court authorizes the NSA programs, as well as to curb the scale of the government's surveillance. But despite the immediate backlash that followed Snowden's revelations about the NSA, the subject largely took a backseat to other pressing issues, such as immigration reform and student loan rates.
It wasn't until a narrow defeat in late July of an amendment from Rep. Justin Amash (R-Mich.), which aimed to stop the NSA's collection of phone records, that critics felt a renewed sense of momentum to broach the issue again. The razor-thin margin of defeat was indicative of a growing desire among lawmakers to revisit it, and is said to have played a role in prompting the White House to take action.
Obama conceded as much on Friday, although he disputed allegations of government overreach.
"If you look at the reports ... what you're not reading about is the government actually abusing these programs ... what you're hearing about is the prospect that these could be abused," Obama said.
The president reiterated throughout the news conference that he would continue to hold discussions with Congress to determine a path forward. But while his remarks were applauded by some members of Congress, who put out statements welcoming the reforms, others were not so keen.
A spokesman for House Speaker John Boehner (R-Ohio) said that most of the public concern about the NSA's surveillance programs stems from Obama's "reluctance" to sufficiently explain it, signaling potential pushback when Congress returns from recess and begins to debate next steps.
"Transparency is important, but we expect the White House to insist that no reform will compromise the operational integrity of the program," Boehner spokesman Brendan Buck said in a statement. "That must be the president's red line, and he must enforce it. Our priority should continue to be saving American lives, not saving face."
Boehner's office did not return a request for comment on whether the speaker supports any of the reforms the president mentioned.
Meanwhile, as Obama spoke, Senate Intelligence Committee Chairman Dianne Feinstein (D-Calif.), one of the most vocal defenders of the surveillance programs, announced that the committee would hold a series of hearings "to examine intelligence data-collection programs."
"As I have said before, if changes are necessary, whenever feasible, we will make them," Feinstein said in a statement. "I am pleased the president shares the committee's commitment to improving the public's confidence with more transparency and more privacy protections. This is the right thing to do."
Read the legal rationale for the government's collection activities under the Patriot Act Section 215, released by the Department of Justice:

Support HuffPost
The Stakes Have Never Been Higher
Before You Go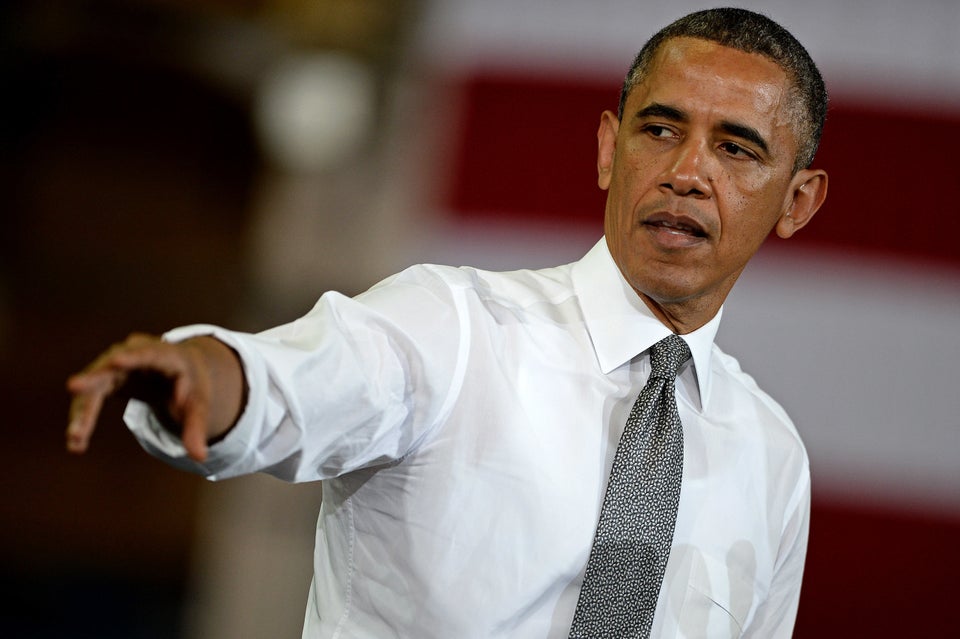 The Second-Term Curse
Popular in the Community