According to pool reports, the president and first lady enjoyed dinner for a little over two hours. When they departed, a few dozen onlookers cheered them as they smiled and waved. Fellow restaurant patrons were taking cell phone photos through the windows.
According to The Sweet Life Café website, the restaurant "features contemporary French-American cuisine with an accent on local catches and produce. Executive Chef Scott Ehrlich masterfully combines flavors and textures that subtlety surprise and please, without overpowering the senses. Not surprisingly, French owner Pierre Guérin has created a wine list that includes a great selection of Bordeaux wines, but an equally wide range of New World wines is available as well for even the most discerning wine enthusiast to discover. Dinner is served in one of the intimate dining rooms of the restored Victorian home or in the romantic garden under the twinkling lights. Working closely with her knowledgeable staff, co-owner Susan Guérin has orchestrated all of the elements to create a memorable evening." No word on what the first couple ate.
Though the menu portion of the website was down at press time, the pool reports that entrees cost up to $42.
See the excursion below and more from the rain-soaked day.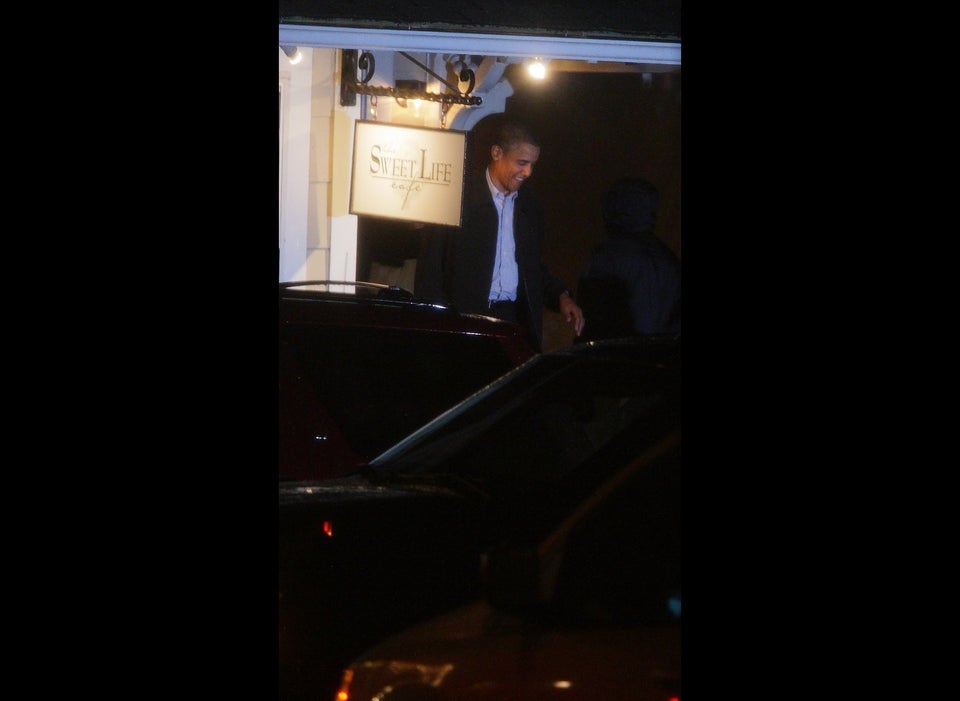 Popular in the Community