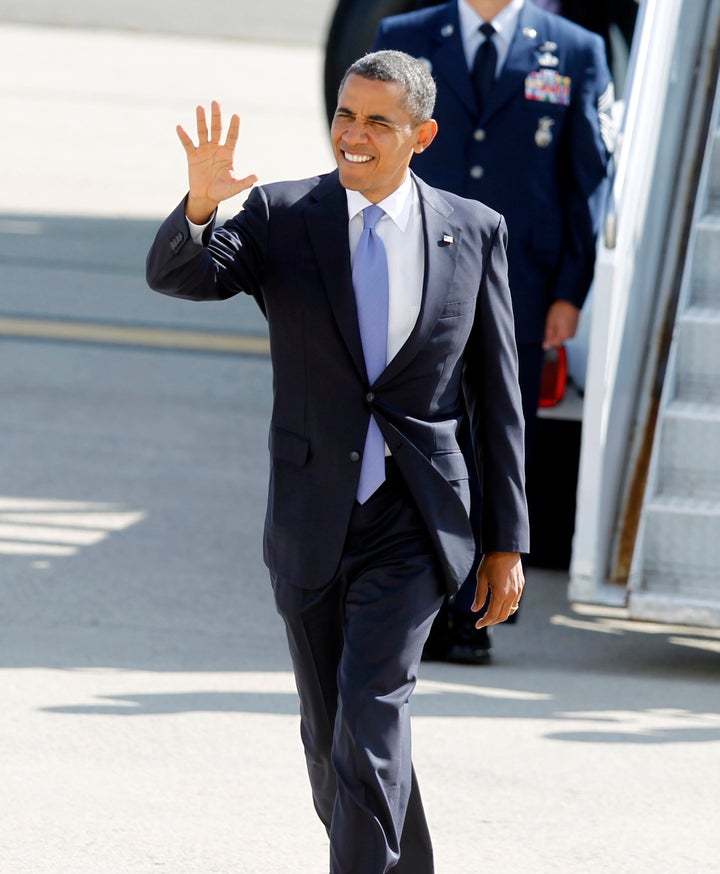 WASHINGTON -- New polls in three critical battleground states provide good news for President Barack Obama, as all three show him leading presumptive Republican nominee Mitt Romney by statistically significant margins.
The president's margins in these surveys are slightly wider than the findings of other recent polls in the same states and, except for Ohio, are slightly better for Obama than the results of the last round of Quinnipiac University polls conducted in May.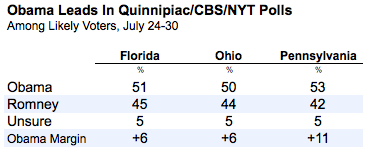 The results are somewhat surprising since the new polls mark the first time in 2012 that the Quinnipiac pollsters have reported the preferences of those deemed most likely to vote in November rather than all registered voters. As such, the New York Times report warns explicitly that the new findings "cannot be compared with previous surveys."
The Times report also concludes that the "torrent of television advertising" aired by the Obama campaign, "particularly in Ohio and Florida, appears to be resonating" in Obama's favor. When asked about Romney's business experience, voters in all three states were more likely to say that "Romney's kind of business experience was too focused on making profits" rather than being "the right kind of business experience to get the economy creating jobs again."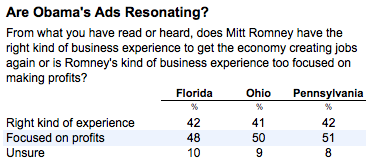 Voters in all three states held narrowly favorable opinions of Obama, while Romney received slightly unfavorable ratings in Florida and Ohio, and an eight-point unfavorable rating in Pennsylvania.
Voters were much more likely to feel that Obama cared about their needs and problems, but also were slightly more likely to predict that his economic policies would hurt their personal finances than Romney's would. A quarter or fewer of voters in each of the swing states said Obama's policies were already improving the economy, but three in 10 voters in Florida and Ohio, and 35 percent of those in Pennsylvania, held out hope, saying his policies hadn't yet worked, but would, if given more time.
The president's lead was greatest in Pennsylvania, where it reached the double-digits, largely due to support from independent voters and women. In 2008, he won the state by more than 10 points.
Obama had a six point lead in Ohio, which he won in 2008 by four points. The gender gap, at 21 points, was also most pronounced in the Buckeye State, with men preferring Romney, and nearly 6 in 10 women backing Obama.
The poll also gave Obama a six-point lead in Florida, which he took in 2008 by three points. Much of his current energy in the state came from Hispanic voters, who preferred him by a 19-point margin.
In each case, the polls show Obama winning by wider margins than HuffPost Pollster's charts, which are based on all public polls.
The polls were conducted by live interviewers, over both landline and cell phones, querying 1,168 likely Pennsylvania voters, 1,193 likely Ohio voters and 1,177 likely Florida voters. Each poll was conducted between July 24 and July 30 and had a 3 percent margin of error.

Before You Go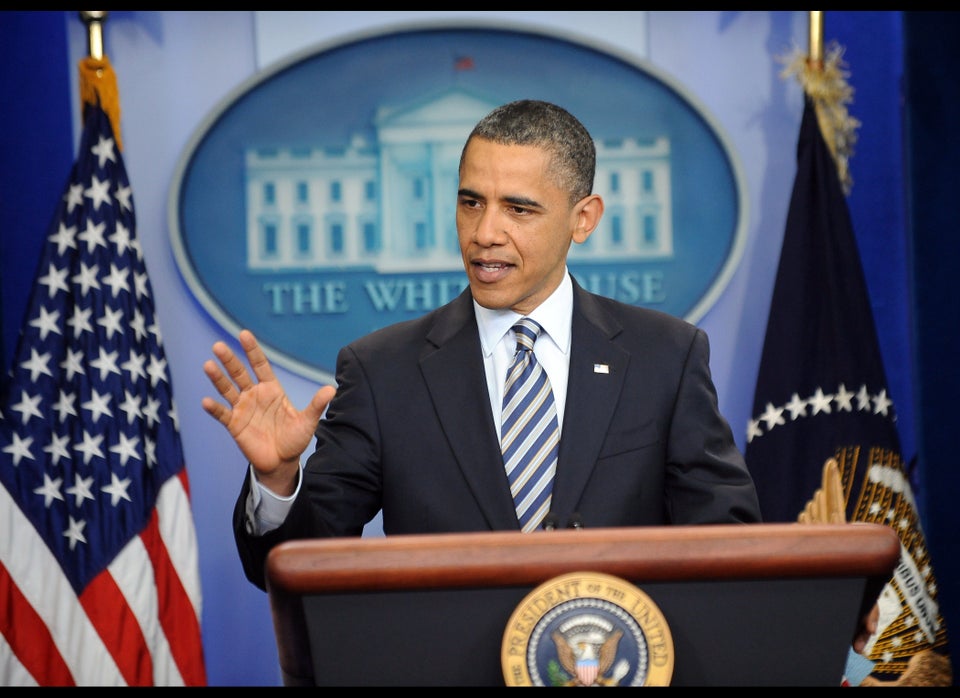 Barack Obama's Greatest Hits
Popular in the Community