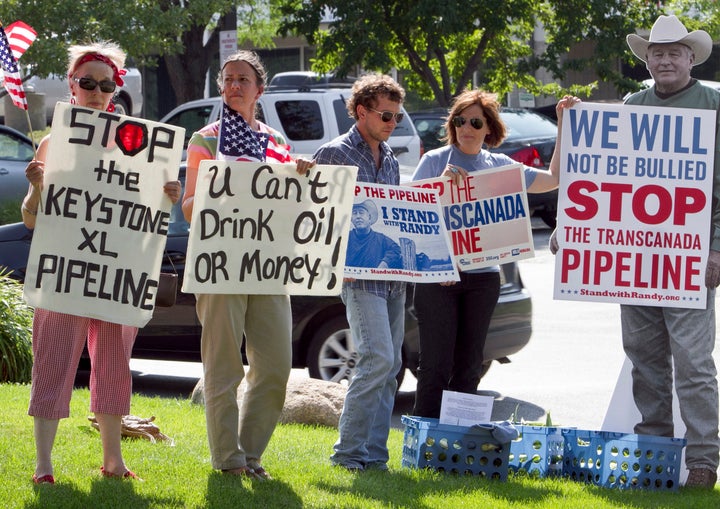 Credit: Josh Lopez
This week, President Obama will find hundreds more people in front of the White House -- us included -- willing to go to jail for peacefully protesting the President's short-sighted decision to approve the Keystone XL pipeline. President Obama's decision on this enormous fossil fuel project will not be a quiet deal with oil industry lobbyists; it will be witnessed by millions of voters who had hoped that President Obama would have the vision to get America off of oil with a moonshot program for oil-free cars by the next decade. Instead, oil profits have been pitted against the world that our children will live in, hooking America to some of the highest polluting oil without moving America quickly to a foreign oil-free future.
For many Americans, Obama's promise to begin to move the United States away from its growing dependence on fossil fuels and address global warming was foremost among his promise of change. For many more, it was Obama's assurance that his presidency would change a political system dominated by lobbyists and their narrow interests, instead of the public interest. President Obama's commitment on both of these promises -- to the volunteers who knocked on doors, the young voters who elected him, and the country he leads -- will be tested by his decision on the Keystone XL tar sands pipeline.
The State Department on Friday showed the extraordinary influence that the fossil fuel industry still has in Washington, when it absurdly claimed that the environmental impacts of the pipeline would be 'minimal.' While these State Department reviews are "welcomed" by the American Petroleum Institute, the Environmental Protection Agency objected to earlier drafts as insufficient. For a glimpse of how the State Department's Keystone XL reviews could release such an unrealistic conclusion, look no further than Transcanada's lead lobbyist for the pipeline, a former top campaign aide for Secretary of State Hillary Clinton. This appears to be the kind of cronyism with the oil industry that Obama promised to end, but with several major oil companies involved in the project, it really is just a glimpse of the enormous lobbying pressure the oil industry has brought to bear.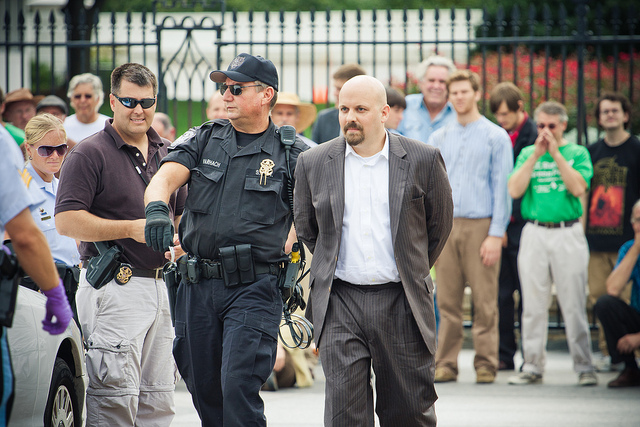 Credit: Josh Lopez
Any hopes these oil lobbyists had for the closed door deal they are used to is now long gone. This week, we will stand with hundreds of Americans and our allies who take the world that we leave for our children seriously enough to risk arrest in hopes that President Obama will take the security of our country and the world we leave our children seriously enough to cancel the tar sands pipeline and fast track his work to get America off of oil, period.
We'll see you at the White House.
Related
Popular in the Community