Move over, Meryl Streep. Someone else is in the habit of bringing the Obamas wherever he goes, and his way is more permanent than a presidential purse.
That's because it's their portrait, tattooed on his right leg.
"The first president I voted for, first black president, first black first lady," he explained. "Myself being African American, they're obviously great role models and they let the black community and minorities, in general, know that the sky is the limit if you put your mind to it."
"My kids are minorities and we need more minority role models in the upper areas in this nation and world in general, and what greater role models than the Obamas?" he said.
We'll have to agree with you on that one, Matthews.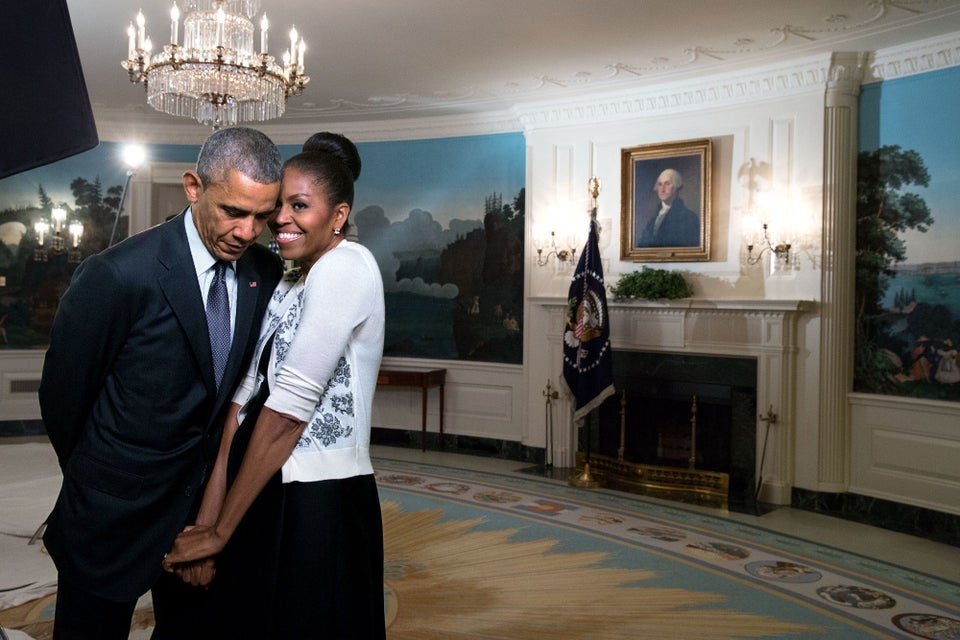 Barack and Michelle Obama's Sweetest Moments