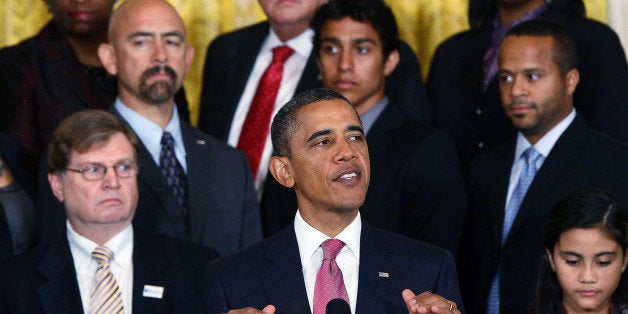 For years, the Obama administration has made tougher teacher evaluations a centerpiece of its education agenda, giving states incentives to grade educators partially in accordance with students' standardized test scores. But on Thursday, U.S. Secretary of Education Arne Duncan announced most states will get a reprieve of sorts.
Deborah Delisle, assistant secretary of elementary and secondary education, wrote in a Thursday letter to state school chiefs that states that have received waivers from the No Child Left Behind Act will be able to continue to evade the law even if they did not use test scores in this year's teacher evaluations. But states are still required to show the test scores to teachers.
"Testing should never be the main focus of our schools ... No test can ever measure what a student is, or can be," Duncan wrote in a blog post Thursday. "Testing issues today are sucking the oxygen out of the room in a lot of schools."
Beyond the question of when states have to use test scores in teacher evaluations, Duncan said states can request other types of flexibility. "We want to make sure that they are still sharing growth data with their teachers, and still moving forward on the other critical pieces of evaluation systems that provide useful feedback to educators," Duncan wrote.
The letter built on previous incremental announcements about the administration's piecemeal changes to the waiver program. No Child Left Behind, the 2001 much-maligned George W. Bush law that mandated regular standardized testing, expired in 2007. After Congress failed to rewrite it, Duncan and President Barack Obama told states in 2011 that they could escape some of its components by agreeing to policies preferred by the Education Department. Since then, more than 40 states have garnered the waivers, but 35 states' waivers expire this summer. So far, 18 have received one-year extensions.
States that received the waivers were expected to fully implement their new teacher evaluation systems by this school year. But that deadline coincides with the first year during which states are supposed to be using tests aligned to their newer, higher standards, another waiver requirement. (In many states, these tests are aligned to the Common Core State Standards, a controversial set of items that dictates what students are expected to know by the end of each grade in math and English language arts.)
Many teachers and their unions have warned that the confluence of these two drastic changes could spell major trouble because of the statistical pitfalls of using new tests to measure student growth, as well as the simple fact that changes might require time for adjustment.
So with these challenges, parents rebelling against standardized testing and the pressure of No Child Left Behind advocates who said the waivers didn't do enough to hold schools accountable for the teaching of disadvantaged students, Duncan found himself in a pickle of sorts. Should he continue to push hard on the administration's banner priority of rigorous teacher evaluations, or should he ease the pressure, and risk the perception that the Education Department has little leverage as it phases out NCLB?
Thursday's announcement proved to be something of a middle path. "This announcement cannot be viewed as a gift to people who have chosen not to take the harder path," said John White, Louisiana's school superintendent. (Louisiana's waiver extension process is up in the air amid Gov. Bobby Jindal's (R) attempts to move the state away from the Common Core as the school year begins.)
"When making an announcement that they are going to relax some of those stiff requirements for accountability, they should send a clear signal that states that have maintained stringent accountability commitments and kept true to their long term plan have done the right thing," White said. "There are a lot of people out with scars on their backs who did the right thing and whose efforts should be respected because they saw through the commitments that they made five years ago."
One such state is New Mexico, which has not revised its evaluation timeline under the waivers. "We believe education decisions affecting the states should be made by the states," said New Mexico's school chief, Hanna Skandera. "That's why New Mexico was an early supporter of the administration's efforts to offer waivers allowing states to develop local reforms that best serve our students."
The news follows the May announcement that the Education Department would consider extending waivers in states whose evaluation systems were not at the level of implementation originally promised.
Some were pleased with Thursday's move, which comes as the administration faces criticism for being overly prescriptive in its use of waivers. Earlier this summer, congressional Republicans Rep. John Kline (Minn.) and Sen. Lamar Alexander (Tenn.) asked the Government Accountability Office to investigate the waivers. They emphasized in their request that "states were required to comply with a new set of requirements, not authorized by Congress."
Others questioned the premise of the evaluations, most of which rely on a metric called "value-added," which is supposed to tease out a teacher's impact on student test scores, stripping away external factors such as poverty and previous academic performance.
"Value-added doesn't work, it's a cruel hoax," said Lily Eskelsen García, president-elect of the National Education Association. "Whether this department is giving you a waiver for one year but afterwards you still use an equation that makes no sense, we will still be working to eliminate anything that serves a high-stakes consequences with the value-added voodoo number."
Randi Weingarten, president of the American Federation of Teachers, called the move a good start.
"The Department's admission today that testing has gone too far is a good step, if there is a real course-correction that is linked to concrete action and not just words," she said.
Carmel Martin, Center for American Progress' executive vice president for policy, said in a statement that the announcement "marks an important move toward better, fewer, and fairer tests."
"Secretary Duncan's announcement and remarks addressing concerns about the quantity and quality of student assessments and their connection to teacher evaluations is a significant step in the right direction," said Martin, who was previously at the Department of Education. "Allowing for more time and flexibility to ensure fair educator evaluations based on the new student assessments shows a willingness to listen and learn from parents, teachers, and students."
Read Delisle's letter below:
This post has been updated to include statements from Randi Weingarten and Carmel Martin and to add Delisle's letter.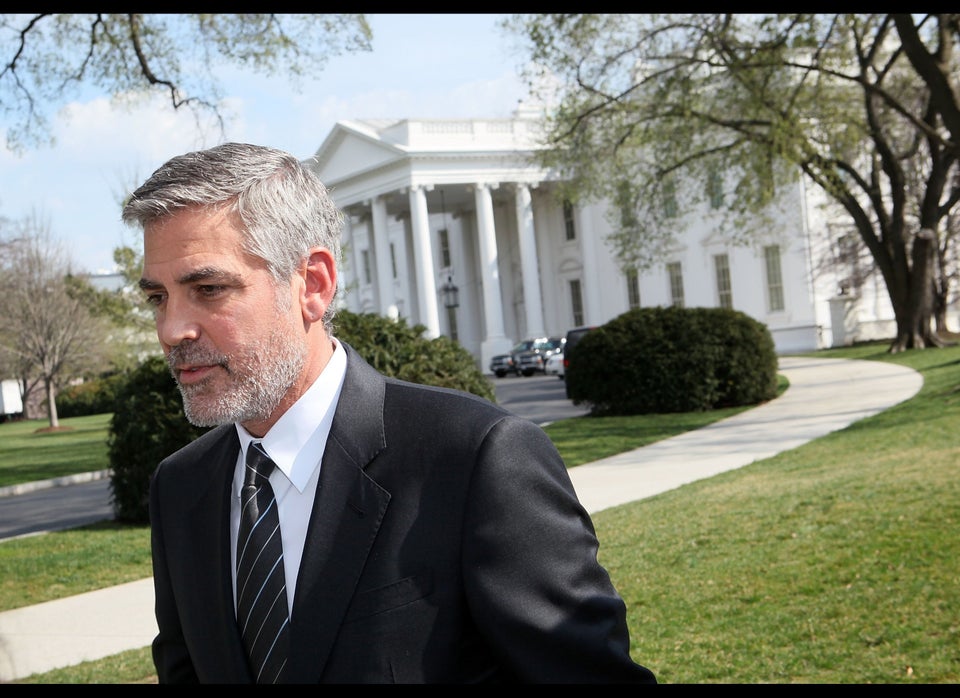 Obama With Celebrities
Popular in the Community