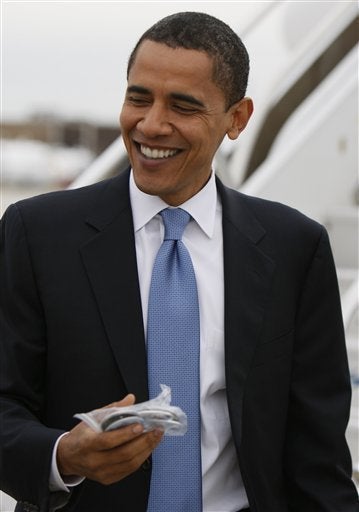 Barack Obama appeared to have a bit of an awkward moment when his pants started vibrating during a campaign stop. The Senator was quick to point out he wasn't being "fresh."
"[Obama] posed for report pictures with the staff when he apparently felt his phone start to vibrate in his pocket on his right thigh - against which one woman was closely pressed.

"Now that's my phone buzzing there," he said, drawing a laugh. "I don't want you to think I'm getting fresh or anything."
Popular in the Community