President Barack Obama applauded Sony Pictures Entertainment's decision to release "The Interview" on Dec. 25 as originally planned.
Sony announced Tuesday it had authorized a "limited theatrical release" of the satirical film, which stars James Franco and Seth Rogen as two Americans who are part of a plot to assassinate North Korean leader Kim Jong Un. Last week, Sony canceled plans to release the film after terror threats were made by hackers against theaters that planned to screen it.
Obama commented on the cancellation in his year-end press conference on Dec. 19, saying he thought Sony had "made a mistake" by canceling the film's release. On Tuesday, he praised the decision to release the film as originally planned.
"The president applauds Sony's decision to authorize screenings of the film," the White House said in a statement. "As the President made clear, we are a country that believes in free speech, and the right of artistic expression. The decision made by Sony and participating theaters allows people to make their own choices about the film, and we welcome that outcome."
The film's stars also celebrated the release of the film. In an Instagram post celebrating the news, Franco -- who Obama had mistakenly called "James Flacco" while speaking about the movie -- joked that "President Obacco" saved the film.
Before You Go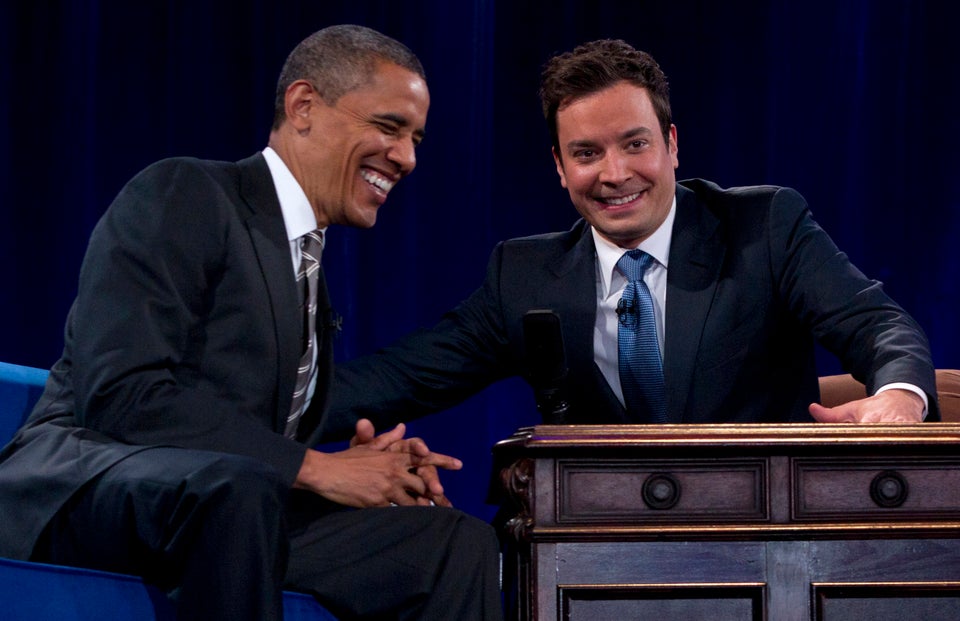 Obama On Late-Night TV
Popular in the Community