President Barack Obama congratulated the U.S. men's soccer team "who represented America so well the last few weeks" at the 2014 World Cup, and gave a special shout-out to goalkeeper Tim Howard.
"I know there's actually a petition on the White House website to make Tim Howard the next Secretary of Defense," Obama said in his weekly address. "Chuck Hagel's got that spot right now, but if there is a vacancy, I promise to think about it."
After making 16 saves against the Belgian team in the U.S.'s last World Cup match, Howard was listed on Wikipedia as the U.S. secretary of defense. Real-life Defense Secretary Chuck Hagel called up Howard after the match to thank him for the legendary performance.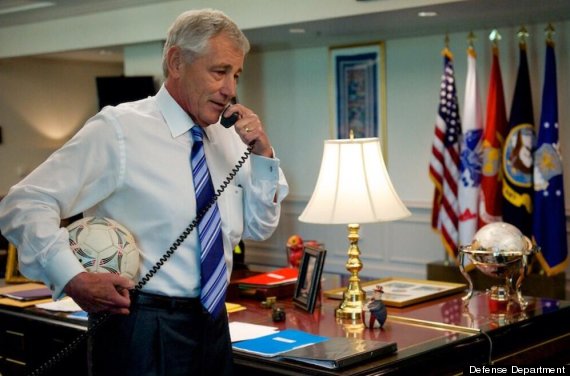 Secretary of Defense Chuck Hagel calls U.S. Soccer Keeper Tim Howard to thank him for defending the USA at the World Cup. (Pentagon) | Defense Department
In addition to congratulating the U.S. men's soccer team, Obama also extended his thanks to the men and women of the U.S. armed forces in his weekly address.
"You keep us safe, and you keep the United States of America a shining beacon of hope for the world, and for that, you and your families deserve not only the appreciation of a grateful nation, but our enduring commitment to serve you as well as you served us," Obama said.
The president also reflected on the meaning of Independence Day, saying the belief in "life, liberty and the pursuit of happiness" has sustained the U.S. "through war and depression, peace and prosperity."
Watch Obama's weekly address above.
Before You Go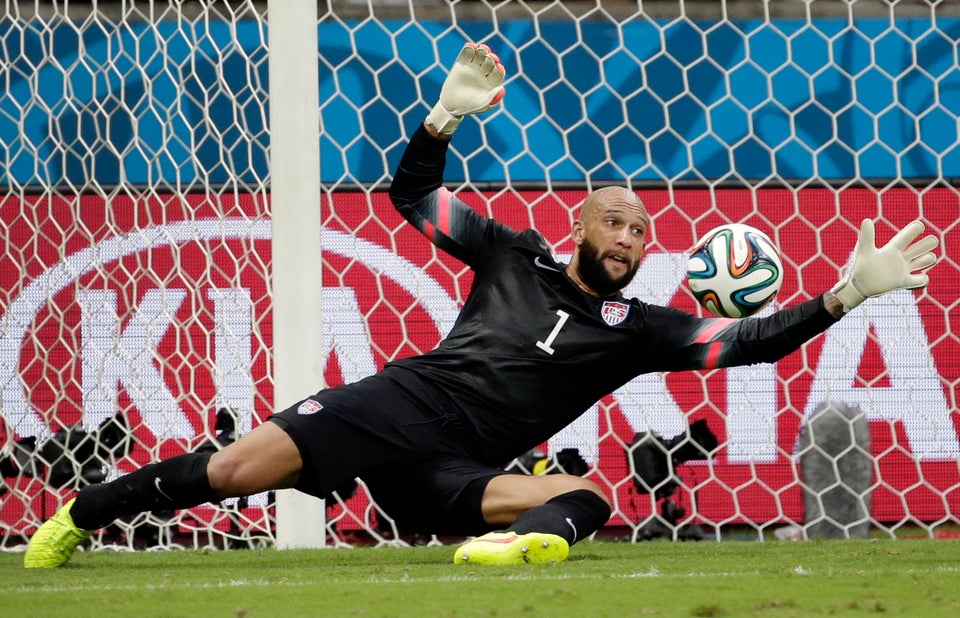 Tim Howard's World Cup
Popular in the Community