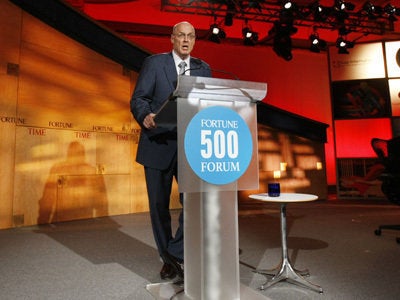 President-elect Barack Obama's transition team has agreed to accompany Treasury Department officials to meet with Capitol Hill leaders to help the Bush administration gain access to the second half of the $700 billion financial rescue package, government sources familiar with the matter said.
With lawmakers on both sides of the aisle expressing heated opposition to granting such a request, Treasury officials have come to realize that they need the president-elect's help to obtain the rescue money and are actively engaged with his aides, the sources said.
Separately, the sources said, Treasury staffers are working on several proposals to unfreeze the troubled credit markets. But these initiatives would not be possible without the next installment of the rescue package. Transition officials want to see the Treasury's plans before they agree to support tapping the rescue package.
Popular in the Community