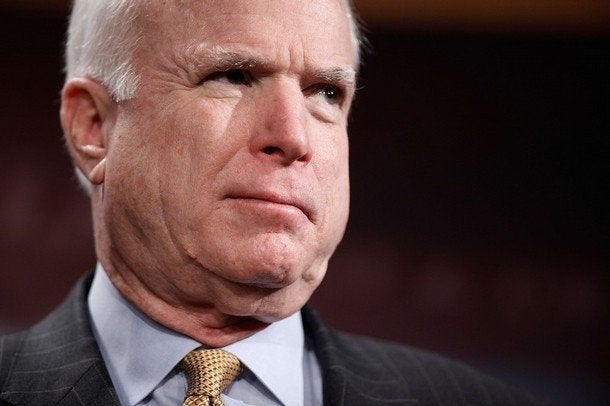 After listening to a litany of complaints from Sen. John McCain (R-Ariz.) about the lack of transparency and backroom dealing in the health care reform process, a noticeably displeased President Obama hit back with a chilly response.
Obama accused McCain of remaining in campaign mode and urged him to take the debate more seriously
"Let me just make this point, John, because we are not campaigning anymore," Obama said.
"I'm reminded of that every day," McCain shot back.
"So we can spend the remainder of the time with our respective talking points going back and forth, we were supposed to be talking about insurance reform," Obama responded. "Obviously I'm sure that Harry Reid and Chris Dodd and others who went through an exhaustive process through both the House and the Senate with the most hearings, the most debates on the floor, the longest markup in 22 years on each of these bills, will have a response for you. My concern is, if we do that, we are essentially back on Fox News and MSNBC on the split screen.
"My hope would be is that we can just focus on the issues about how we get a bill done and this would probably be a good time to turn it over to Sec. Sebelius."

McCain did not appear pleased with the president's reply.
"The American people care about what we did and how we did it," the Arizona senator demanded.
"They do care about it, John," Obama replied, "and I think the way you characterized it would get some strong objections from the other side. We can have a debate about process or we can have a debate about how we help the American people at this point."
Watch the video of their exchange:
<0--2101--hh>0--2101--hh>
Calling all HuffPost superfans!
Sign up for membership to become a founding member and help shape HuffPost's next chapter