 WASHINGTON, Nov 9 (Reuters) - President Barack Obama on Thursday will visit the New York City area still reeling from the devastation brought by Superstorm Sandy, the White House said on Friday.
Obama received an update Friday on disaster-relief efforts in the storm-battered New York-New jersey region, where officials started rationing gasoline for the first time since the 1970s.
Federal Emergency Management Administration chief Craig Fugate met with local officials in New York and was monitoring the response after the storm, which is blamed for at least 120 deaths and caused extensive damage as the storm first hit the Caribbean before moving up the U.S. East Coast.
Obama won re-election to a second four-year term on Tuesday. The campaign was interrupted by the storm, which some believe benefited the president as he rose above the fray of politics to help with storm recovery efforts.
Some 400,865 homes and businesses in the eastern United States remained without power on Friday after being pummeled first by Sandy on Oct. 29 and then by a powerful nor'easter storm on Wednesday of this week.
New York City and Long Island have suffered fuel shortages and long lines for gasoline as New York's harbor remained crippled from the storm.

Before You Go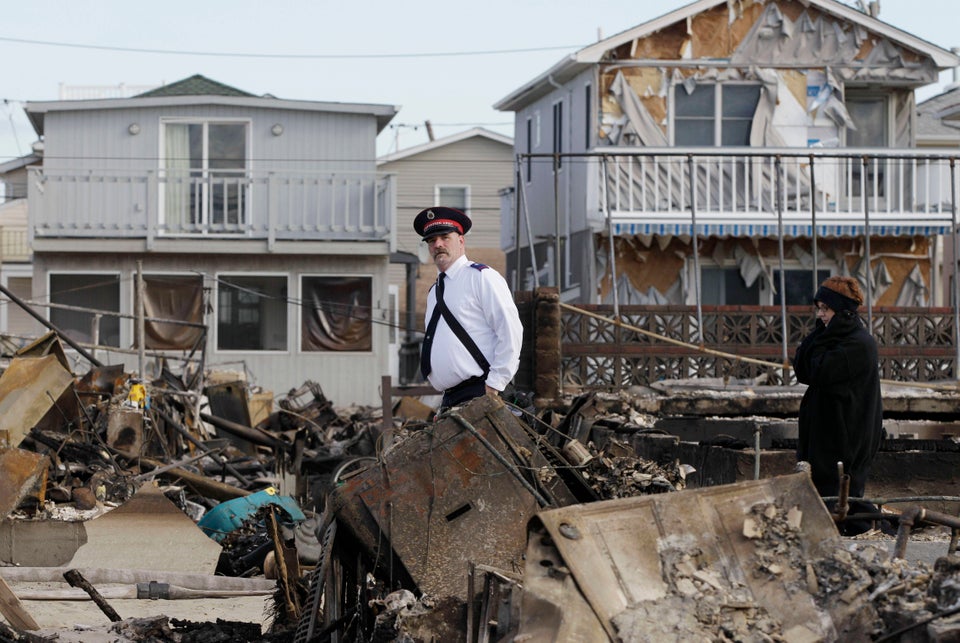 Hurricane Sandy
Popular in the Community