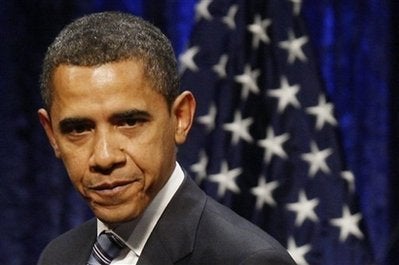 President-elect Barack Obama will call for action to stimulate the economy at an Ohio company that manufactures very large bolts for wind turbine towers, according to announcements by the President-elect's team and information received by the American Wind Energy Association (AWEA). The company, Cardinal Fastener & Specialty Co., Inc., is based in Bedford Heights, Ohio, and the visit will take place Friday, January 16, as the President-elect travels from Illinois to Washington, D.C., for his Inauguration.
"We are very excited by the selection," said AWEA CEO Denise Bode. "On that factory floor in Ohio, President-elect Obama will see first-hand how renewable energy creates American manufacturing jobs and helps revitalize our economy.
"The U.S. wind energy industry alone has opened or expanded more than 50 wind turbine component manufacturing facilities in the past two years, creating an estimated 9,000 domestic manufacturing jobs in 2008," added Bode, who will be present for the event. "With the right policies, the renewable energy industries are ready to meet the President-elect's call to double renewable energy production within three years and help drive our economy to recovery."
"Our company is planning for growth to meet expected increases in wind power sales, and is looking to add up to 40 full time associates in 2009 to our current 65," said Cardinal Founder and President John Grabner. Cardinal is the largest manufacturer of American-made large-scale threaded fasteners, which are used to bolt wind turbine towers, which can stand 200 feet tall or more, to their foundations. Cardinal uses only American-made materials and all production occurs at Cardinal's 95,000 square foot factory in Cleveland. The company has been in business for 25 years, and recently added a Wind Power team to meet demand from the expanding U.S. wind industry.
About 80,000 U.S. workers are employed in the wind industry today, in jobs as varied as turbine component manufacturing, construction and installation of wind turbines, wind turbine operations and maintenance, services, and more. Wind power's recent growth has accelerated job creation, particularly in manufacturing, where the share of domestically manufactured wind turbine components has nearly doubled in three years, expanding from 25%-30% in 2005 to 50% in 2008.
Wind power is now a mainstream option for new electricity generation: as a share of the entire new generating capacity installed annually in the country to meet electricity demand, wind power has expanded from less than 2% of new capacity added in 2004 to 35% of new capacity added in 2008, second only to natural gas.
Calling all HuffPost superfans!
Sign up for membership to become a founding member and help shape HuffPost's next chapter