A New York Times article Thursday revealed previously unreported details about the United States' domestic surveillance program, namely that the National Security Agency is "searching the contents of vast amounts of Americans' e-mail and text communications into and out of the country, hunting for people who mention information about foreigners under surveillance."
"There is no spying on Americans. We don't have a domestic spying program. What we do have are some mechanisms where we can track a phone number or an email address that we know is connected to some sort of terrorist threat," Obama told Leno.
"That statement is just unbelievable and it reeks of this Orwellian newspeak," Timm told Shihab-Eldin. "When he talks to Jay Leno later in the clip, he says we can't listen to your phone calls or read your emails, and now we know with this New York Times story that is plainly not true. It is unfortunate that we have to parse through government statements a dozen times before we actually figure out what they are meaning to say. With all these questions that they get they are obfuscating and deflecting and deceiving the American public."
Previous reports about the NSA have focused on the collection of metadata and call logs, but the NYT story, written by Charlie Savage, details the government's role in "sifting through the contents of what is apparently most e-mails and other text-based communications that cross the border."
"The next step in this whole scandal is to get the NSA to admit they are splitting off communications because that is the only way they could possibly do what they are alleged to do in the New York Times story. We've had evidence of it for years but they have refused to confirm or deny," Timm said. "Now it is finally time for them to come clean."
WATCH THE FULL INTERVIEW BELOW:
Before You Go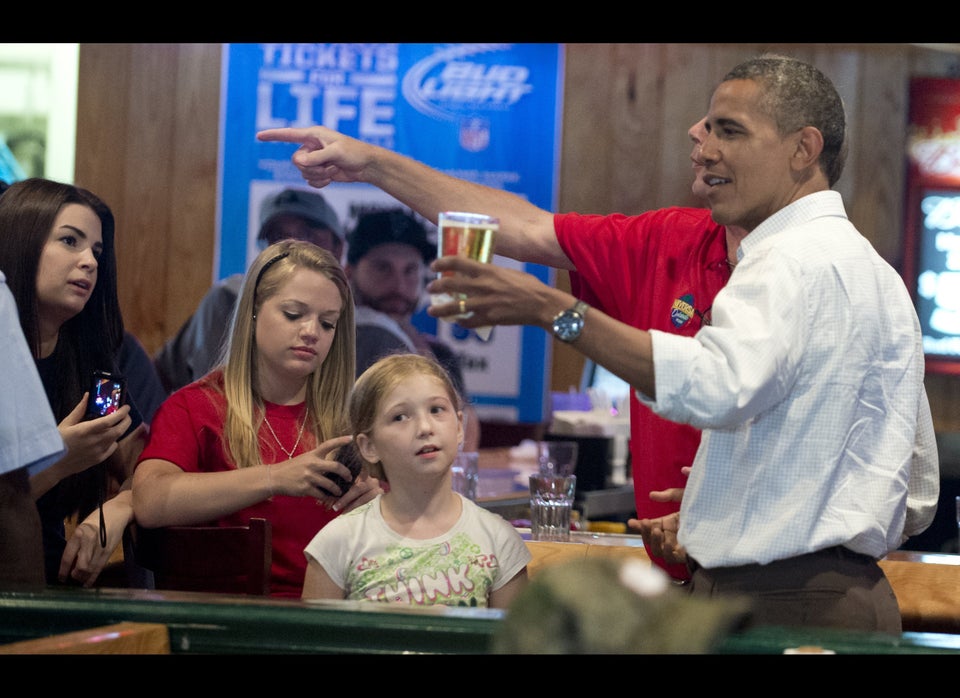 President Obama Drinking Beer
Popular in the Community