New Jersey Gov. Chris Christie (R) gave President Barack Obama a lesson in "TouchDown Fever" Tuesday.
The politicians reunited to tour the newly reopened New Jersey coast line, which has been closed since Hurricane Sandy caused mass damage there in October 2012.
According to White House pool reports, the duo made an unannounced stop at the Point Pleasant boardwalk where they stopped to play an arcade game called "TouchDown Fever," where players toss a football through a tire to win a prize. Obama threw the ball and missed several times, but Christie got the football through the tire on his first and only try.
Obama congratulated Christie with a high-five and claimed he only made the shot "because he's running for office." Despite his big fail, Obama didn't walk away empty handed -- he was given a "Chicago" bear after Christie's successful throw.
Christie may have greeted Obama with open arms, but not everyone was excited about the president's visit to the Garden State. The White House pool report notes a man "in front of a bait and tackle shop in Point Pleasant was giving the motorcade the finger as it rolled past" Tuesday while holding a sign that "had "Obama" with a slash through it."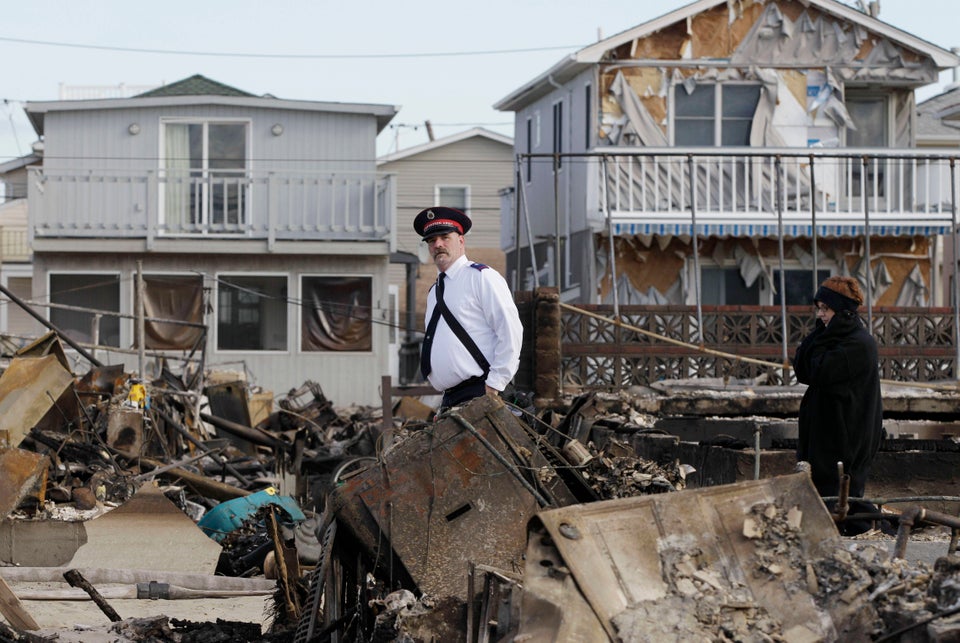 Hurricane Sandy
Popular in the Community