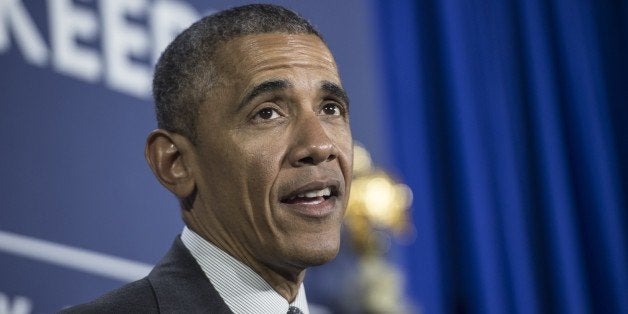 WASHINGTON -- If President Barack Obama wants to win over liberal skeptics of his mammoth trade deal, he sure has a funny way of showing it.
According to the White House, the president plans to visit Nike's headquarters in Oregon on Friday to continue making his case for the Trans-Pacific Partnership. TPP, as it's known, is a multinational trade pact the president says would boost trade between the U.S. and 11 other countries. Obama's pursuit of the pact has drawn fierce opposition from progressive groups as well as members of his own party, who say it will send more jobs overseas and worsen income inequality.
Although the full details of the pact aren't known yet, unions and worker rights groups are worried that the labor standards included for member countries will be weak and poorly enforced, as they often have been in past trade deals. Among their top concerns is potential TPP partner Vietnam. This is why the president's Nike visit is rankling the very labor advocates he's trying to win over.
Nike, which is regarded as a pioneer in overseas outsourcing, has a long and checkered labor history in Vietnam. The footwear and apparel giant was pilloried for alleged sweatshop conditions in its contracted factories in Vietnam back in the 1990s, bruising its public image. By most accounts, Nike has helped make significant safety improvements in factories through its own monitoring programs since then, but wages in Vietnam are still extremely low, and the government has a poor track record of enforcing labor laws there.
Just last month, the Institute for Global Labour and Human Rights, a U.S.-based factory watchdog, issued a report entitled "A Race to the Bottom: Trans-Pacific Partnership and Nike in Vietnam." The report chastised Nike for not helping to ensure the rights of Vietnamese workers to bargain collectively, and for what it deemed "subsistence" wages in its contracted factories.
The report's author, noted anti-sweatshop activist Charles Kernaghan, told HuffPost he was perplexed by the president's scheduled Nike visit.
"The fact that President Obama would actually go forward with this and be at the side of Nike just doesn't make any sense whatsoever," Kerhaghan said.
Lori Wallach, director of the trade program at Public Citizen, a liberal advocacy group and vocal critic of TPP, said in a statement to reporters that she "gasped when I heard that President Obama selected Nike as the location to pitch" the trade deal.
In a statement, Nike said it employs 26,000 workers in the U.S. that "depend on free trade" to sell products around the world.
"We believe trade agreements that encourage free trade allow Nike to do what we do best: innovate, expand our businesses and drive economic growth. Nike supports TPP because it will open global markets and enhance Nike's ability to compete," the company said.
One-third of the contract workers who make Nike products are in Vietnam, most of them producing shoes and clothing, according to data on the company's site.
Nike is apparently pushing hard to see the TPP go through. Back in March, Nike's general counsel sent a letter to employees encouraging them to urge lawmakers to support so-called fast track authorization of the deal. TPP, the letter read, would "reduce duties on footwear and apparel among TPP countries, including Nike products manufactured in Vietnam for sale in the U.S. For Nike, rolling back these duties will allow us to grow in new markets, reinvest in innovation, and offset costs of doing business."
As the letter suggests, TPP could be a boon to both Nike and its manufacturing partners in Vietnam. But if a country like Vietnam is going to benefit from reduced tariffs in TPP, then it should have to demonstrate significant improvement on labor rights before it enters the pact, said Eric Gottwald, legal director at the International Labor Rights Forum, a nonprofit that tracks abuses in overseas supply chains.
"The reality is, if they end up part of TPP, as soon as they enter and sign, they will be out of compliance with the labor standards," said Gottwald. "Instead, why don't you say, 'Here's the bar -- meet it and you can join.'"

As for Nike, Gottwald said there's "no doubt" the company has helped improve factory safety overseas, but "the issue they haven't dealt with is getting to where workers make a living wage in their supply chain."
So how much do Nike's contract workers earn in Vietnam? It's hard to say. The company released pay data back in 2001, but it hasn't done so since then, leading some watchdogs to suspect the numbers would not be flattering.
This post has been updated with comment from Nike.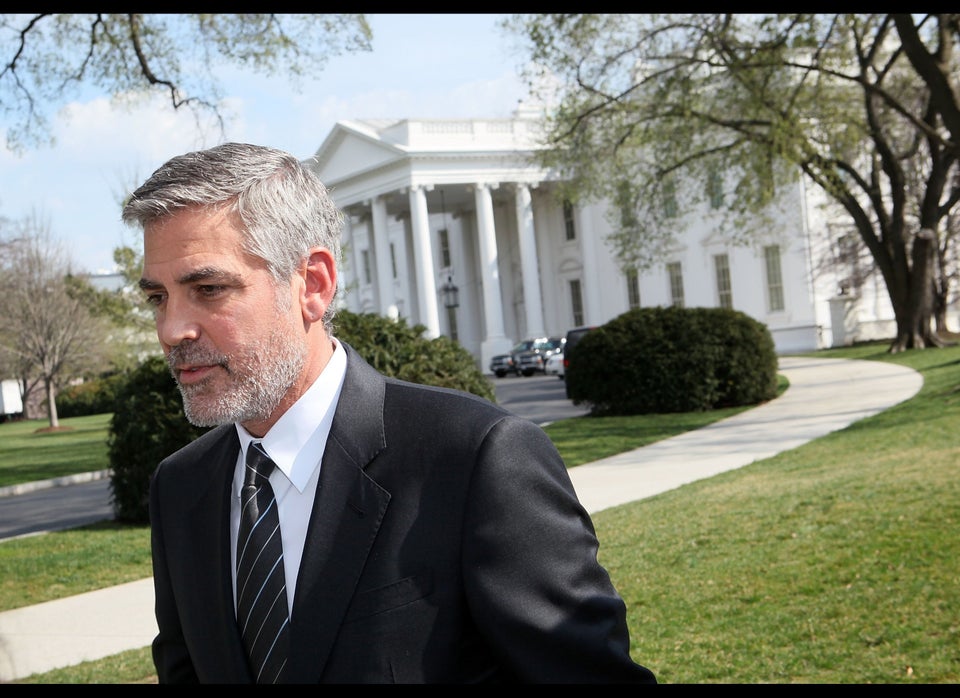 Obama With Celebrities
Popular in the Community