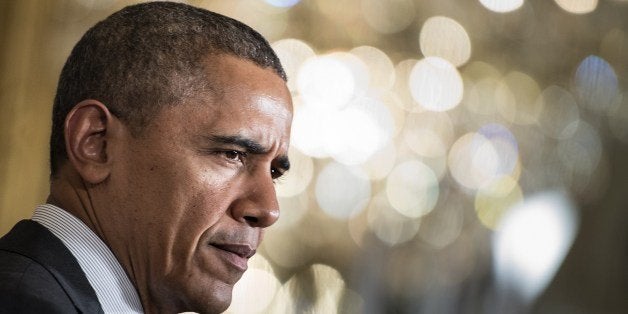 WASHINGTON -- The rift between the Obama administration and congressional Democrats over a major free trade pact has only deepened since the president's return from Asia. On Thursday, U.S. Trade Representative Michael Froman told the Senate he had not even raised Democrats' top priority in talks over the Trans-Pacific Partnership. Froman's testimony comes as Rep. Alan Grayson (D-Fla.) escalates his rhetoric against administration officials themselves, calling them "pre-bribed" by big banks.
The U.S. is leading TPP talks with 11 other countries to hammer out tariffs and regulations governing almost every industry, from agriculture to the internet. Democrats, unions and some U.S. manufacturers have been urging the administration for months to ban currency manipulation as part of the deal. By devaluing its currency, a country can make the price of its products cheaper abroad without lowering the living standards of its domestic workers. Ford Motor Company has been particularly vocal about the currency maneuvers of Japan, which features the largest economy in the TPP talks (except the U.S.).
Sen. Chuck Schumer (D-N.Y.) pressed Froman on the matter Thursday, calling "strong and enforceable language on currency manipulation" a "vital first step" for Democratic support.
"Has it been discussed in the TPP negotiations?" Schumer asked.
"Not as of yet," Froman replied.
"I'm not sure how that passes," said Sen. Debbie Stabenow (D-Mich.) a few minutes later. "Unless that's addressed."
Later in the hearing, Sen. Sherrod Brown (D-Ohio) piled on, asking, "Are you prepared to risk defeat ... by not including meaningful currency provisions in this agreement?"
"I'm sorry, I can't answer that yes or no," Froman responded.
"Do you plan to include strong currency provisions?" Brown continued. "Are you planning to put a provision as strong as the letters you have received -- that you have not yet answered, by the way -- about currency?"
"We are continuing to consult with you, with stakeholders about the issue," Froman said.
It's unusual for members of a president's party to publicly criticize major tenets of the administration's economic policy. But the divide between Senate Democrats and Froman is mild compared to the disconnect that exists between the administration and House Democrats. Currency manipulation is a rare issue that unites progressives and (some) large U.S. corporations -- both Ford and the United Automobile Workers support curbing it.
But while currency manipulation is a big deal in the House, too, many House Democrats are more concerned about the TPP's potential to undermine traditional progressive priorities. A bad deal, these Democrats worry, would negotiate away the U.S. ability to secure labor rights, environmental protections and financial regulation. Leaked drafts of some chapters of the negotiation texts -- which the administration keeps secret -- have reinforced those fears.
House Democratic staffers say the Office of the U.S. Trade Representative is focusing its outreach efforts on shoring up Republican support. And the relationship between Froman and some Democrats seems to be fraying, after he walked back an administration promise on TPP environmental standards in a private meeting.
Last month, Grayson sent a letter to President Obama objecting to large payouts that Froman and Stephen Selig, the Commerce Department's undersecretary of international trade, received from Wall Street banks before joining the administration.
As first reported by Lee Fang of Republic Report, Froman received $4 million from Citigroup when he left the bank in 2008 to join the Obama administration, while Selig received $9 million from Bank of America before coming to Commerce in November.
"When large corporations pay executives significant bonuses as a reward for gaining high-level positions within the government, it creates the appearance that these officials serve two interests: the government and their former corporate employers," Grayson wrote.
Citi and BofA declined to comment for this story, but the letter raised eyebrows at labor unions and progressive fundraising groups.
"I think it's fair to say that it raises some interesting questions and it merits serious consideration from the administration," said Shane Larson, legislative director at the Communication Workers of America, referring to Grayson's letter. "With all the uncertainty out there that surrounds the negotiations, and really the secrecy that surrounds them, it's really important for the administration to make sure that conflicts of interest aren't in there."
"I think it's really hard to square a conversation about income inequality and building the middle class with the work that's been done by the administration forwarding TPP," said Josh Orton, a senior aide to former Sen. Russ Feingold's Progressives United PAC. "You're looking at a body of mostly corporate-written, mostly secret law, being negotiated by mostly former bankers."
In an interview with HuffPost Wednesday, Grayson ratcheted up his rhetoric.
"They were pre-bribed," Grayson said. "These exit bonuses … were doled out in order to curry favor with someone who was going to be a high-level official in the U.S. government."
Before You Go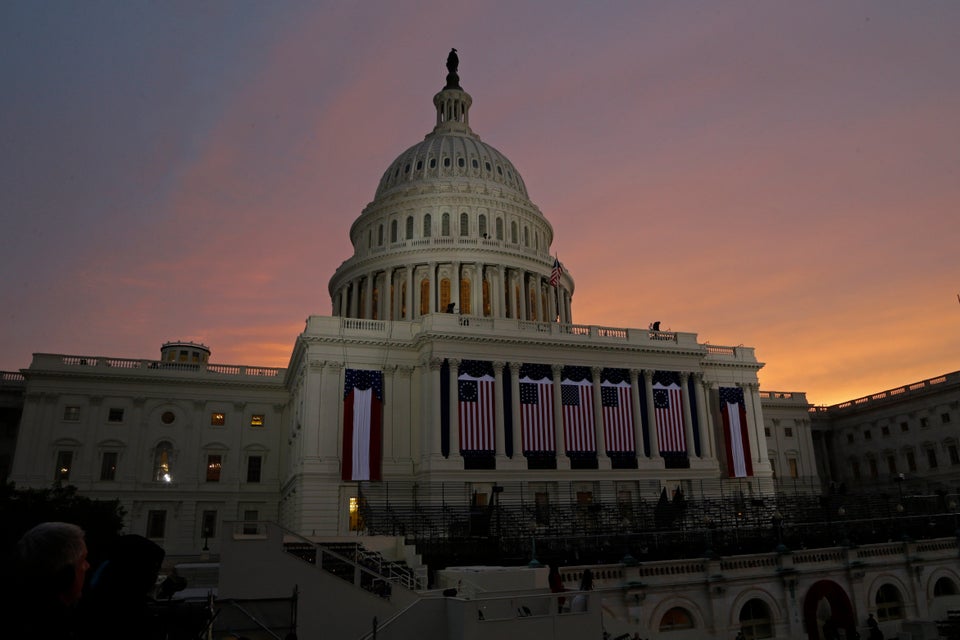 U.S. Capitol Photos
Popular in the Community