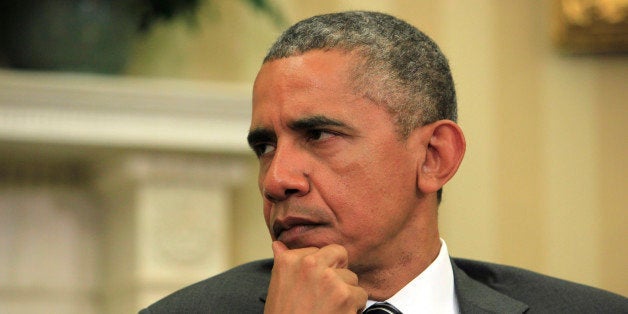 WASHINGTON -- President Barack Obama's effort to include Malaysia in a major pending trade pact has baffled human rights advocates, who see it as a reward for a regime with one of the world's worst human trafficking records. But the myriad interests involved in the trade fight include some very large American corporations, which are currently padding their profits with labor costs kept low by modern-day slavery in Malaysia.
Major U.S. electronics brands, including Intel, AMD, Apple, Hewlett-Packard, Texas Instruments and Dell, have relied on Malaysian manufacturing for years -- either in their own factories, or through facilities operated by their suppliers. Computer processors, hard drives, smartphone parts and other consumer electronic devices are all part of the slavery system -- more than one-fourth of all workers in the Malaysian electronics industry are victims of forced labor, according to a damning 2014 report commissioned by the U.S. Department of Labor.
U.S. companies say that in the wake of that report, they have enacted corporate policies to root out slave labor from their supply chain. While labor experts applaud the formal changes, they also say that actually implementing them is nearly impossible under current Malaysian government policies. And indeed, American firms have relied on Malaysian labor in large part due to its extremely low cost.
Some of the U.S. companies that operate within Malaysia have had privileged access to Obama's Trans-Pacific Partnership as members of special Industrial Trade Advisory Committees. While the terms of the TPP deal remain classified information shielded from the American public, ITAC members have access to negotiation documents. Apple, Intel and Hewlett-Packard all have such access, as does the Semiconductor Industry Association, which includes Texas Instruments, AMD, Intel and other processor manufacturers. The TPP talks, which are still ongoing, include the United States, Malaysia and 10 other nations.
The Malaysian government's indifference to human trafficking abuses across a host of industries now threatens Obama's trade agenda. The U.S. State Department put Malaysia on its formal list of the worst human trafficking abettors last year, prompted by years of government inaction and reports that Malaysian government officials actually profit from human trafficking with impunity. Landing on the State Department's bad guys list takes hard work -- Malaysia's peers on the list include Iran and North Korea. Many countries with horrible human trafficking records, including Rwanda and Qatar, have higher State Department ratings than Malaysia.
In order to pass his TPP deal, Obama needs so-called "fast track" powers, which bar Congress from filibustering or amending whatever deal Obama reaches. In late May, the Senate passed a trade bill that would block fast track privileges for trade bills with countries on the State Department's list of worst human trafficking offenders.
Human rights groups heralded the language, which was authored by Sen. Robert Menendez (D-N.J.). So did Sen. Elizabeth Warren (D-Mass.), who said inclusion in TPP "is an opportunity for the United States to use our leverage to get countries like Malaysia to clean up their acts." The Obama administration, by contrast, claims that including Malaysia in the TPP deal will give it more policy tools to fight human trafficking in Malaysia.
"TPP is on track to require signatory countries to address forced labor through enforceable labor provisions, which would be a major step forward in regional and international efforts to address this problem," an administration official told HuffPost. "Further, we are working with Malaysia on specifications to help ensure that it can meet this commitment."
But Obama's proposed compromise would not require the Malaysian government to actually alleviate human trafficking problems in order to enjoy expanded trade benefits from the United States. Human rights advocates have consistently said Malaysia should be required to overhaul its trafficking policies before being granted new trade preferences.
Forced labor is endemic to the Malaysian economy. It is an integral part of the electronics sector, which is responsible for more than a quarter of all jobs in Malaysia, and extremely widespread, festering in the construction workforce, agriculture, domestic service and any other industry reliant on foreign workers. Most trafficking victims are not native Malaysians, but immigrants who come to Malaysia from Indonesia, Thailand, Bangladesh, Nepal and other countries, often fleeing political oppression or natural disasters.
The darkest side of the Malaysian human trafficking business was revealed last week with the discovery of a mass gravesite near the northern border with Thailand. At least 139 graves were discovered, some with multiple bodies. The Malaysian government had been alerted to reports of illegal jungle camps for labor smugglers for almost a decade, according to British newspaper The Guardian, but has not pursued the details.
Workers who make it to Malaysian electronics factories aren't dying in wooded death camps. They're just trapped in terrible situations, according to the 2014 report, which was performed for DOL by the nonprofit group Verite. The report showed that U.S., European and Japanese companies that operate in Malaysia are heavily reliant on labor recruiters who charge workers hefty up-front fees to get their jobs, typically creating a significant debt burden they have to work to pay off out of paltry wages. Recruiters often confiscate passports and immigration papers, making it impossible for workers to leave the country. Workers frequently live in shabby housing provided by the recruiters, who put restrictions on travel beyond the housing complex or the factory.
Some American firms have operations in Malaysia where they directly employ workers for their own factories. But these firms also rely on other suppliers, who in turn rely on recruiters.
The Malaysian government hasn't substantively altered any of its labor policies in the year since the Verite report was published, although some companies have announced changes in corporate policies. The Electronic Industry Citizenship Coalition, which includes all of the companies mentioned in this article, said in January that it would improve oversight of labor conditions with additional audits of subcontractors involved in the supply chain.
"While the EICC Code of Conduct explicitly bans trafficked and forced labor, completely eradicating it in the global electronics industry supply chain remains a challenge for everyone – including EICC members," the organization said in January.
Apple's policies have gone further. Any Malaysian company in its supply chain must reimburse workers who have been forced to pay up-front fees as a condition of employment. Hewlett-Packard requires every company in its supply chain to directly hire its own employees -- they can't work indirectly for a recruitment firm.
Intel and Texas Instruments say they do not use recruited foreign labor in their own factories, but acknowledged that suppliers have done so. The companies say they forbid forced labor among their suppliers as a matter of company policy. Dell says it thoroughly audits all of its suppliers for abusive practices, and has replaced its suppliers when they have failed to improve conditions. AMD referred HuffPost to the EICC.
But cheap foreign labor remains a key attraction and competitive advantage for Malaysian middlemen that work with major American brands. Malaysian law makes it difficult to employ those workers without going through recruitment firms. Until Malaysia changes its immigration policies, human rights watchdogs expect forced labor to remain a cornerstone of the electronics industry.
While many companies have stayed out of the political spotlight on TPP, Apple, Hewlett-Packard and Intel are all members of the U.S. Business Coalition for TPP, which supported the pact long before Menendez sounded a legislative alarm on human trafficking in Malaysia.
While Obama and Republican leaders support TPP, the vast majority of Democrats and a bloc of tea party Republicans are opposed. In mid-May, Menendez acquiesced to compromise language that would have allowed Malaysia to participate in TPP while taking "concrete steps" to address human trafficking -- even if those steps did not actually result in any substantive changes. But his original amendment effectively barring Malaysia from the pact nevertheless passed the Senate. On Monday, Menendez authored an op-ed for Roll Call opposing the half-measure and urging the House to block Malaysia from the deal unless it improves its human trafficking record. House Ways and Means Committee Chairman Paul Ryan (R-Wis.) plans to scrap the slavery ban with an amendment to a customs bill.
Before You Go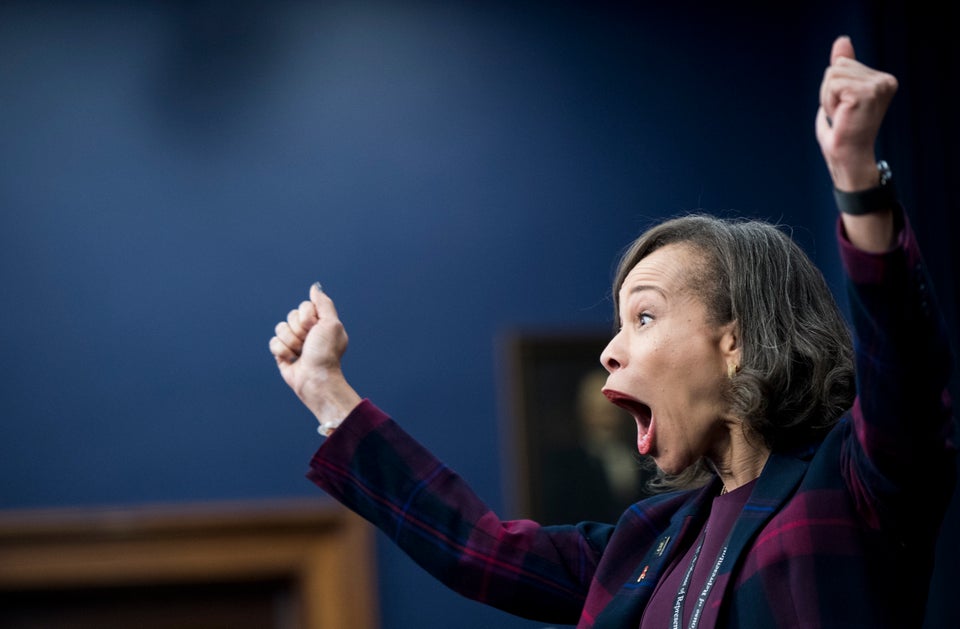 Scenes From 114th Congress And Capitol Hill
Popular in the Community