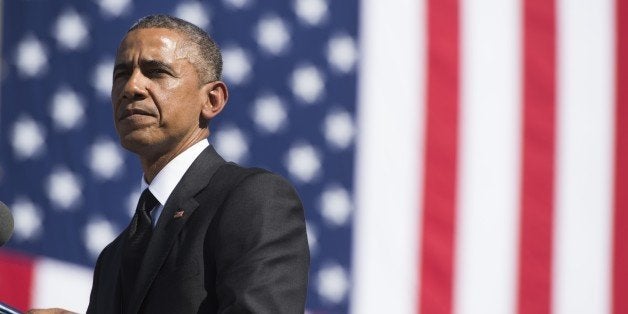 WASHINGTON -- As the Obama administration gives House Democrats a hard sell on a major controversial trade pact this week, it will be doing so under severe conditions: Any member of Congress who shares information with the public from a Wednesday briefing could be prosecuted for a crime.
"I'm not happy about it," said Rep. Alan Grayson (D-Fla.). "It is part of a multi-year campaign of deception and obstruction. Why do we classify information? It's to keep sensitive information out of the hands of foreign governments. In this case, foreign governments already have this information. They're the people the administration is negotiating with. The only purpose of classifying this information is to keep it from the American people."
On Wednesday, Labor Secretary Thomas Perez and U.S. Trade Representative Michael Froman are scheduled to brief Democrats on one of the most hotly contested aspects of the Trans-Pacific Partnership: granting foreign corporations the power to challenge domestic laws and regulations before an international arbitration panel.
The platform, known as Investor-State Dispute Settlement, or ISDS, has been assailed by Sen. Elizabeth Warren (D-Mass.) and some libertarian critics for its potential to undermine key regulations at the expense of American sovereignty. ISDS has been part of U.S. free trade agreements since NAFTA was signed into law in 1993, and has become a particularly popular tool for multinational firms over the past few years.
But while the topic remains controversial, particularly with Democrats, many critics of the administration emphasize that applying national security-style restrictions on such information is an abuse of the classified information system. An additional meeting earlier on Wednesday on currency manipulation with Froman and Treasury Secretary Jack Lew is not classified.
"It's not like they will be discussing the nuclear codes," said Lori Wallach, director of Global Trade Watch at Public Citizen.
The Obama administration has not publicly released drafts of the Trans-Pacific Partnership deal that it continues to negotiate with 11 other nations. Progressive opponents have said the deal could undermine key rules and exacerbate income inequality, while supporters -- mostly Republicans -- have said that it will expand economic growth and lower prices for U.S. consumers. The public has had to rely on leaks of individual deal chapters to adjudicate claims.
"Throughout the entire TPP negotiating process, the Administration has been needlessly secretive," Rep. Rosa DeLauro (D-Conn.) said in a statement provided to HuffPost. "Even now, when they are finally beginning to share details of the proposed deal with Members of Congress, they are denying us the ability to consult with our staff or discuss details of the agreement with experts. This flies in the face of how past negotiations have been conducted and does not help the Administration's credibility. If the TPP would be as good for American jobs as they claim, there should be nothing to hide."
An administration official said the briefing is classified because "these are sensitive, ongoing international negotiations."
DeLauro, Rep. Lloyd Doggett (D-Texas) and others have been particularly critical of the administration's secrecy standards on TPP, with Doggett accusing Froman of dodging his request to see the deal with staff members who have a security clearance.
A spokesman for the USTR said in a statement that the administration "has made and continues to make classified documents available to any Member of Congress who is interested in reviewing them."
"We have released public summaries of our negotiating objectives, and we are now embarking on a new series of briefings for Members and their staffs that go above and beyond past practices," he said.
Doggett told HuffPost there's "a difference between getting a briefing and seeing the documents themselves."
"I tried to find out what level of classification applies," he said. "Can my top cleared staff read it? If he can hear about ISIS, is there something in here that prevents him from seeing these trade documents?"
Doggett says he hasn't received a response to those questions from Froman. Each member of Congress will be allowed to bring one staffer with a security clearance to the briefing on Wednesday.
Froman, the top trade negotiator in the administration, has tried to thaw relations with his Democratic critics by holding private briefings. Some of those meetings have gone poorly for the administration. In January of last year, members of Congress were angry that Froman privately backtracked on a public promise to secure an enforceable environmental chapter to the deal.
There won't be many specific gripes from Wednesday's meeting, however. It is a criminal offense to share classified information with the press, and the Obama administration has been exceptionally aggressive in prosecuting leaks for years.
To pass TPP, Obama will likely need Congressional approval for Trade Promotion Authority -- a power that denies Congress the ability to amend the final agreement and bars it from being filibustered. Neither chamber has introduced TPA legislation, however, as the administration presses for additional Democratic votes. Republican leaders in both chambers of Congress support both TPA and the trade deal, although many tea party groups do not. House Minority Leader Nancy Pelosi (D-Calif.) has said she would like to find a "path to yes" for the Democrats on the deal, including more meetings with administration staff.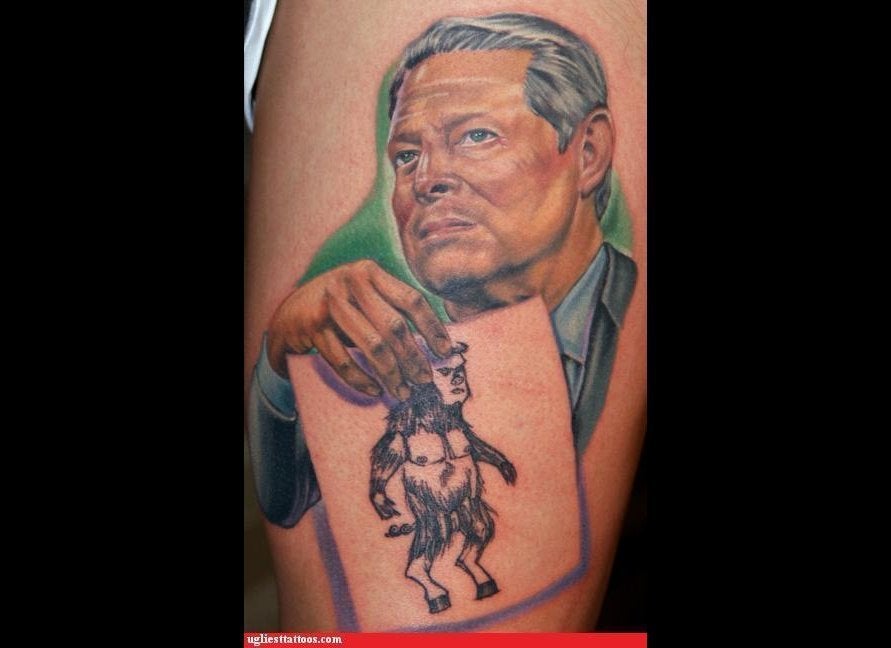 Political Tattoos That Really Suck