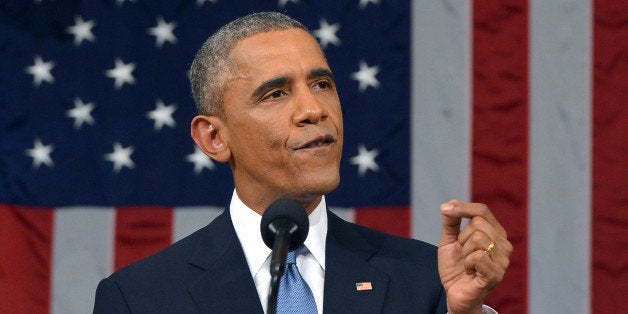 WASHINGTON -- Nearly 50 environmentalist organizations sent a letter Wednesday to every member of Congress, urging them to oppose granting President Barack Obama "fast-track" authority to pass new free trade deals.
The letter, signed by the Sierra Club, the National Resources Defense Council, Earthjustice and dozens of other groups, comes the morning after Obama pressed for that power in his State of the Union address.
"Today's trade agreements … are about much more than tariffs and quotas and have significant implications for our environment, public health, and global climate," the letter reads, drawing attention to "rules that would grant foreign corporations the right to sue governments, in private tribunals, over environmental, public health, and other laws and policies that corporations allege reduce the value of their investment."
Environmental groups are particularly concerned about the Trans-Pacific Partnership -- the most significant trade pact since the 1994 North American Free Trade Agreement. The Obama administration has insisted that the deal will include strong labor and environmental protections, but leaked drafts of the pact have only deepened opposition to the deal among traditionally liberal organizations. In a private meeting with congressional Democrats last year, Ambassador Michael Froman, the top White House trade official, backtracked from prior public vows to ensure strong environmental safeguards.
On Tuesday night, Obama argued that the TPP was critical to curbing China's growing geopolitical power.
"China wants to write the rules for the world's fastest-growing region," Obama said. "That would put our workers and businesses at a disadvantage. Why would we let that happen? We should write those rules."
Critics of the deal emphasize that regimes with notorious human rights records in Brunei, Malaysia in Vietnam will be difficult to corral, even if the formal terms of the agreement live up to Obama's promises.
The administration is currently seeking "fast-track" powers, otherwise known as Trade Promotion Authority, which would require Congress to vote on any trade deal Obama negotiates by an up-or-down vote, without offering amendments. Few on Capitol Hill believe the TPP can be enacted without fast-track.
On Tuesday, several Democrats pushed back against Obama's trade agenda, and said they would demand a host of conditions for fast-track, if they granted it at all. Sen. Chuck Schumer (D-N.Y.) told The Huffington Post that a bill granting the president fast-track powers would also require that the pact include language banning currency manipulation. Currency manipulation language would significantly alter the deal's impact on Japan, the world's third-largest economy. Like China, Japan buys large amounts of U.S. debt in order to drive down the value of its own currency. The cheaper currency value, in turn, makes labor in Japan cheaper than in the United States, without lowering living standards for Japanese workers.
Read the full letter here.

Support HuffPost
The Stakes Have Never Been Higher
Before You Go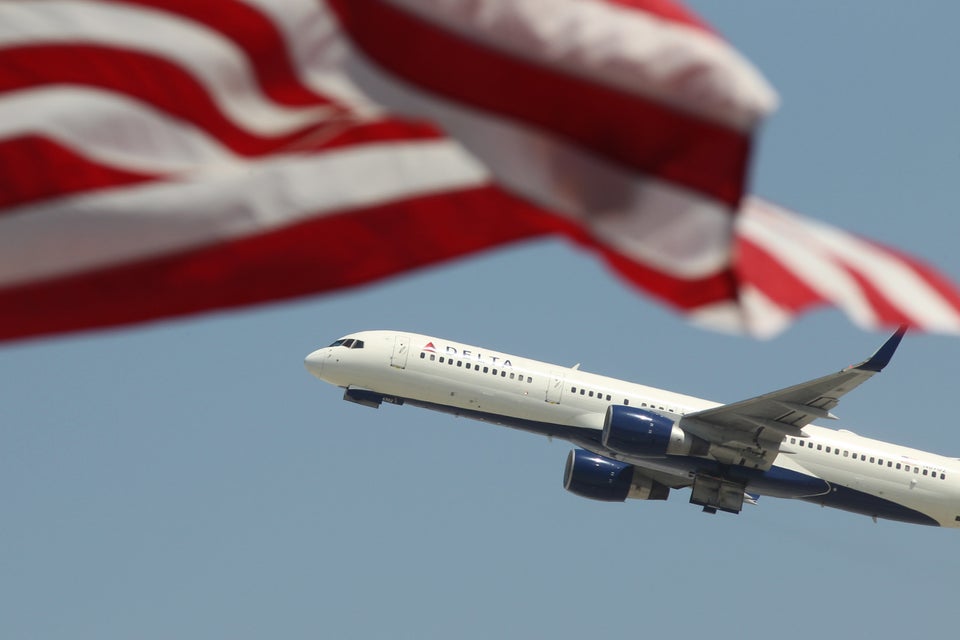 15 Ways You Contribute To Climate Change
Popular in the Community