WASHINGTON, June 6 (Reuters) - A bipartisan group of over half of the members of the U.S. House of Representative have signed a letter urging President Barack Obama to insist on new rules against currency manipulation in a proposed trade agreement with Japan and 10 other countries in the Asia-Pacific region.
"As the United States continues to negotiate the Trans-Pacific Partnership, it is imperative that the agreement address currency manipulation," the letter released on Thursday said. It was signed by 224 lawmakers.
Reuters reported last week that close to 200 lawmakers had signed the letter. Since then, supporters have gathered additional signatures and waited to send it until Thursday, when Obama's nominee for U.S. Trade Representative, Mike Froman, is scheduled to testify before the Senate Finance Committee at his confirmation hearing.
The United States has not pressed for rules against currency manipulation in its previous free trade deals.
"Over the last couple years I've been in countless meetings with USTR and Treasury pressing them to include meaningful currency provisions in our trade agreements," said Representative Michael Michaud, a Maine Democrat who was one of the driving forces behind the letter. "To date they have done nothing. I'm hopeful this strong bipartisan letter convinces them to finally take action. American jobs are at stake."
"Japan has a well-documented history of manipulating the value of the yen to help its exporters," said Representative John Dingell, a Michigan Democrat. "We cannot allow this practice to continue if Japan is to enjoy the benefits of free trade with the United States. Strong and enforceable currency manipulation provisions must be included in TPP in order to prevent Japan from continuing in this market-distorting and unfair practice."
The Obama administration hopes to finish talks on the proposed Trans-Pacific Partnership, or TPP, by the end of the year, and making new demands on an issue as contentious as currency could slow the negotiations.
However, Japan's recent entry into the negotiations has raised concerns, especially among Detroit-based automakers that accuse Japan of deliberately pushing down the value of its yen to give Japanese auto exporters an unfair advantage.
In addition, many lawmakers want to send a message to China, which many believe is the worst currency manipulator, even though it is not a part of the TPP talks.
"Incorporating currency provisions in the agreement will strengthen our ability to combat these unfair trade practices and help to create a level playing field for American workers, businesses, and farmers," the lawmakers said in the letter.
Most Japanese brand autos sold in the United States are made in North America, rather than imported from Japan, according to Global Automakers, a group that represents Japanese, South Korean and some European auto companies.
In a letter earlier this month to U.S. lawmakers, the group argued against including currency provisions in the TPP pact since it would only cover 12 countries.
In addition, Japan is essentially pursuing the same policy of "quantitative easing" that the United States has used to revive its economy, the Global Automakers said.
"If currency provisions were included in the TPP, those disciplines would also apply to U.S. policies, restricting our own economic policy options necessary to each future economic growth," the group said.
The push to include currency rules in the TPP has support at the Peterson Institute for International Economics, a non-partisan think-tank based in Washington, which estimates currency manipulation by China and other countries has cost the United States as many as 1 million jobs.
Fred Bergsten, a senior fellow and director emeritus at the institute, has urged the United States to push for currency rules in both the TPP and in talks on a proposed agreement with the European Union, which are expected to begin July.
That would be a step toward forging rules covering more countries in the World Trade Organization and the International Monetary Fund, Bergsten said.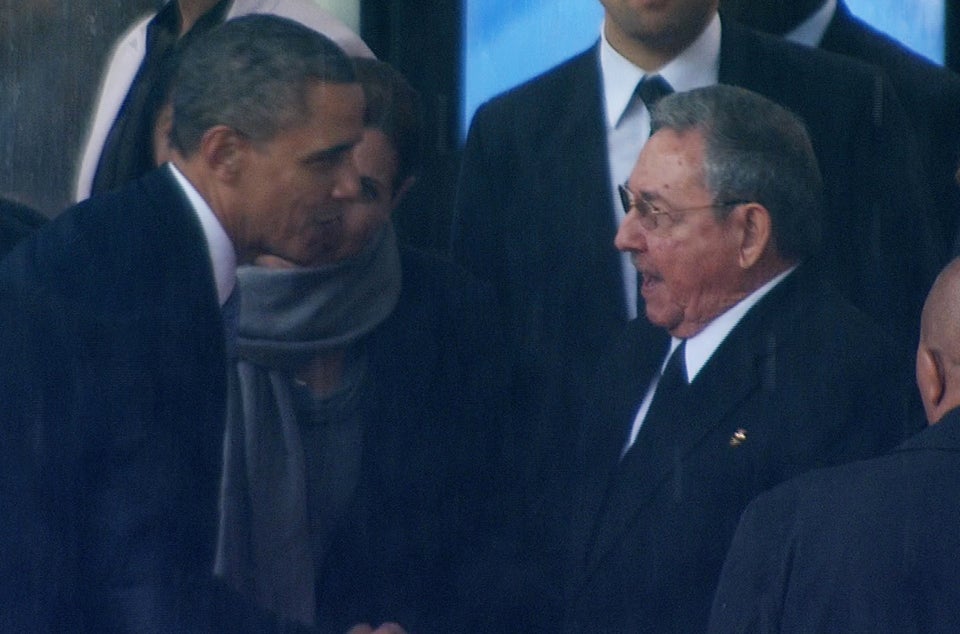 Obama's Handshakes Around The World