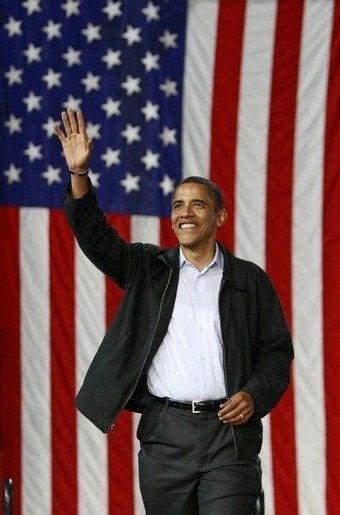 Amidst announcing his national security team and addressing crises in the financial markets and India, president-elect Barack Obama released fundraising data for his transition on Monday.
As of November 15, 2008, the team had raised slightly more than $1.1 million from 1,776 donors. No corporations, lobbyists, foreign agents, labor unions or political action committees could give money. Individuals, meanwhile, were restricted from writing checks of more than $5,000.
As such, a cursory glance of who gave does not reveal much if any juicy nuggets. Employees of law firms -- perennial political patrons -- offered up their check books at a high rate, as did traditional Democratic donors and Obama supporters like Orin Kramer, filmmaker Greg Lucas, Steve Rattner, and Obama-adviser William Daley. Sources from New York City (big Democratic money) donated more than $123,000, while sources from Chicago (Obama's home base) donated more than $96,000.
There are, however, some interesting things to note. Employees of companies directly affected by the financial bailouts -- like J.P. Morgan, Bank of America, Wachovia and UBS -- all gave money to the Obama transition effort. Individuals employed by the health care industry also offered up their support, including Todd Park, the founder of Athena Health, who wrote a check for $5,000, and two executives with United Health Group, which donated $10,000 total. Google, meanwhile, was one of the companies that gave the most, with employees and CEO Eric Schmidt writing checks totaling $14,200.
And yet, there is nothing seemingly untoward in any of this. Obama, who raised historic amounts of money during the primary, is not in the position to be swayed by a $5,000 or less donation. Moreover, many of the contributors have a history of donating to Democratic causes. Judith Batty, for example -- a lawyer for Exxon Mobil, a company which Obama attacked repeatedly on the campaign trail -- gave the Obama transition team $1,000, according to records. But she also supported the Illinois Democrat during the general election campaign.
Calling all HuffPost superfans!
Sign up for membership to become a founding member and help shape HuffPost's next chapter