WASHINGTON -- President Barack Obama made an unexpected appearance at Friday's White House press briefing to talk about the outcome of the Trayvon Martin case and, more broadly, how the United States continues to grapple with racial bias.
"When Trayvon Martin was first shot, I said that this could have been my son. Another way of saying that is, Trayvon Martin could have been me 35 years ago," Obama said.
Obama said he understands why people are so upset that George Zimmerman was found not guilty for shooting and killing Martin, an unarmed teen who was walking down the street in Sanford, Fla., in February 2012. Zimmerman, a neighborhood watchman, pursued Martin for no clear reason and ultimately shot him in what he said was self-defense.
The president urged the nation to accept the court's verdict, saying the judge conducted the trial "in a professional manner" and that the jury had made its decision.
But in an unusually personal moment, he began talking about the broader context of the case and the need to better understand the experiences of black men in this country.
"I think it's important to recognize that the African-American community is looking at this issue through a set of experiences and a history that doesn't go away," Obama said. "There are very few African-American men in this country who haven't had the experience of being followed when they were shopping in a department store. That includes me."
He went on to recount instances when he had heard "the locks click on the doors of cars" as he walked down the street. African-American men are used to getting into an elevator and seeing a fellow passenger "clutching her purse nervously and holding her breath until she had a chance to get off," he said.
"I don't want to exaggerate this, but those sets of experiences inform how the African-American community interprets what happened one night in Florida," Obama said. "And it's inescapable for people to bring those experiences to bear."
Obama also pointed to the fact that young African-American men are disproportionately involved in the criminal justice system, both as perpetrators of violence and as its victims. And that violence, he noted, often takes place in poor black neighborhoods that are "born out of a very violent past in this country." The poverty and dysfunction in those communities "can be traced to a very difficult history," he said.
Obama said he's going to be thinking about what steps he can take as president in the wake of the ruling. He put forward the idea of meeting with local and state officials to come up with ways to provide more training to law enforcement on racial bias, and he also suggested that he plans to examine certain states' Stand Your Ground laws.
More generally, Obama lent support to the idea of creating a coalition -- of business leaders, elected officials, celebrities, athletes -- to address the need for African-American men to feel that they are "a full part of this society."
Obama's decision to speak on the verdict was a bit of a surprise. Several days had passed since it was issued on Saturday, and he had already put out an official statement. The conventional wisdom was that the president was wary of bringing more politics to an already sensitive issue. But both he and his advisers wanted to offer a bit more.
Speaking after the president finished his remarks, White House Press Secretary Jay Carney said that the process behind putting the impromptu speech together wasn't all that complicated. The president had been prepared to address the jury verdict in Zimmerman's trial had he been asked about it in one of the interviews he did this week, but he wasn't asked. Eventually, Obama met with the press office and decided to just address the issue. A Friday statement before the press corps was as good a time as any other.
"This is not hard at all," said Carney. "The president wanted to say something, and he opened the briefing today so he could say something."
Before You Go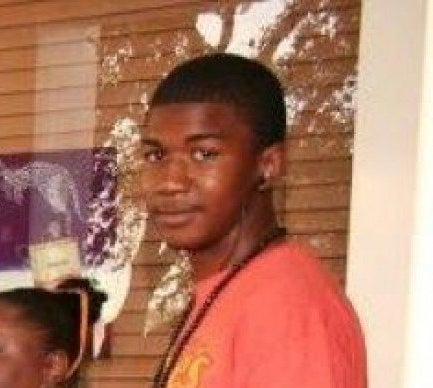 Trayvon Martin Timeline
Popular in the Community