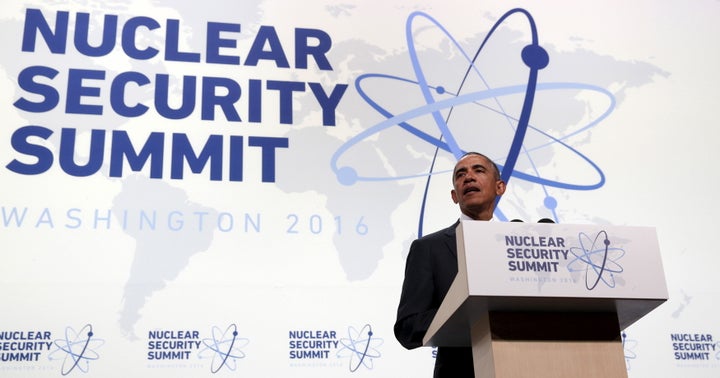 President Barack Obama on Friday questioned Donald Trump's qualifications for the presidency, arguing that the businessman's recent comments on foreign policy suggest he "doesn't know much" about global politics.
Obama, who has intensified his criticism of Trump in recent weeks, laid into him at the Nuclear Security Summit in Washington, when asked about the GOP front-runner's remarks in a March 26 interview with The New York Times. Trump proposed withdrawing U.S. troops from Japan and South Korea, where tens of thousands of Americans are stationed, and suggested those countries should manufacture their own nuclear weapons -- a reversal from decades of bipartisan consensus on nuclear disarmament.
Trump's comments "tell us that the person who made the statements doesn't know much about foreign policy or nuclear policy or the Korean peninsula or the world generally," Obama said.
"People pay attention to American elections," Obama said. "What we do is really important to the rest of the world and even in those countries that are used to a carnival atmosphere in their own politics want sobriety and clarity when it comes to U.S. elections because they understand the president of the United States needs to know what's going on around the world and has to put in place the kinds of policies that lead not only to our security and prosperity, but will have an impact on everybody else's security and prosperity."
Obama described the U.S.'s alliances with Japan and South Korea as a "cornerstone" of American policy, crediting the relationships for preventing nuclear proliferation worldwide.
"You don't mess with it. It's an investment that rests on the sacrifices that our men and women made back in World War II," Obama said. "We don't want somebody in the Oval Office who doesn't recognize how important that is."
Trump stood by his comments in a CNN town hall on Tuesday, while puzzlingly insisting he's against nuclear proliferation.
"Maybe it's going to have to be time to change, because so many people, you have Pakistan has it, you have China has it," Trump said. "You have so many other countries are now having it."
"It is impossible that Japan will arm itself with nuclear weapons," said Japanese Foreign Minister Fumio Kishida.
More than 50 countries participated in the nuclear summit, which closed Friday. Obama said during his remarks that global efforts to improve nuclear security had made significant progress.
"As terrorists and criminal gangs and arms merchants look around for deadly ingredients for a nuclear device, vast regions of the world are now off-limits, and that's a remarkable achievement," Obama said.
Before You Go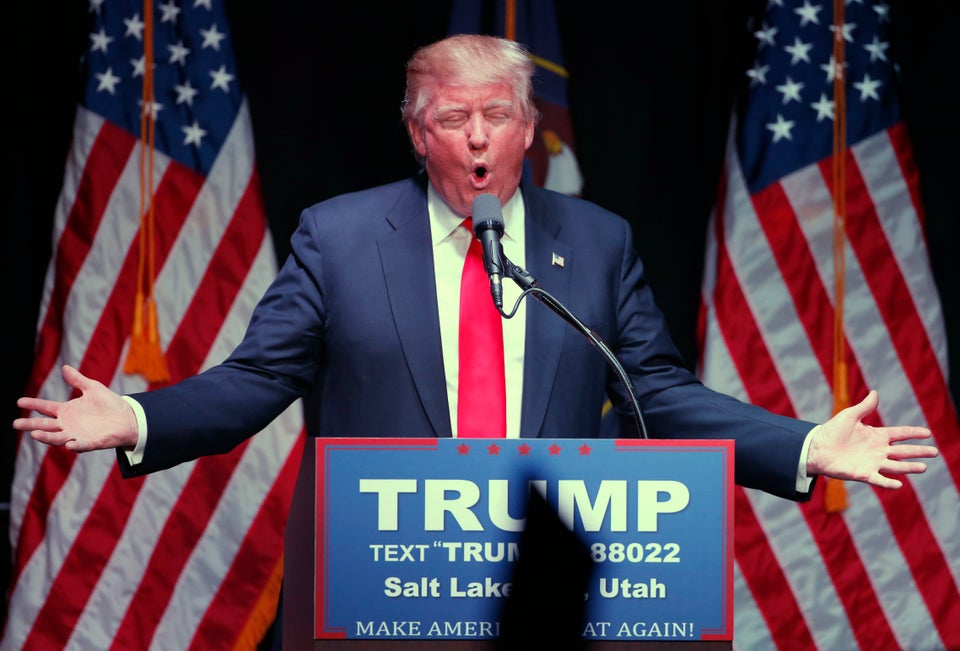 Scenes Of Hate At Donald Trump Rallies
Popular in the Community