Speaking at a ceremony commemorating the 150th anniversary of the abolition of slavery, President Barack Obama implicitly criticized GOP presidential candidate Donald Trump for calling to block all Muslims from entering the United States.
During his remarks at the U.S. Capitol on Wednesday, Obama commended the country's "long arc of progress" since the passage of the 13th Amendment, but acknowledged the battle against oppression and racism is far from over.
"We would do a disservice to those warriors of justice, Tubman and Douglass and Lincoln and King, were we to deny that the scars of our nation's original sin are still with us today," Obama said. "We condemn ourselves to shackles once more if we fail to answer those who wonder if they're truly equal in their communities, or in their justice systems, or in a job interview. We betray the efforts of the past if we fail to push back against bigotry in all its forms."
Obama continued, "All it requires is that our generation be willing to do what those who came before us have done to rise above the cynicism, and rise above the fear, to hold fast to our values, to see ourselves in each other, to cherish dignity and opportunity not just for our own children but for somebody else's child."
"Remember that our freedom is bound up with the freedom of others, regardless of what they look like or where they come from or what their last name is or what faith they practice," he said as attendees broke out in applause.
"To nobly save or meanly lose the last best hope of earth: that is our choice," Obama concluded, quoting Abraham Lincoln. "Today, we affirm hope."
While Obama has not directly commented on Trump's remarks, White House spokesperson Josh Earnest denounced the plan during Tuesday's press briefing.
"The fact is what Donald Trump said yesterday disqualifies him from serving as president," Earnest said.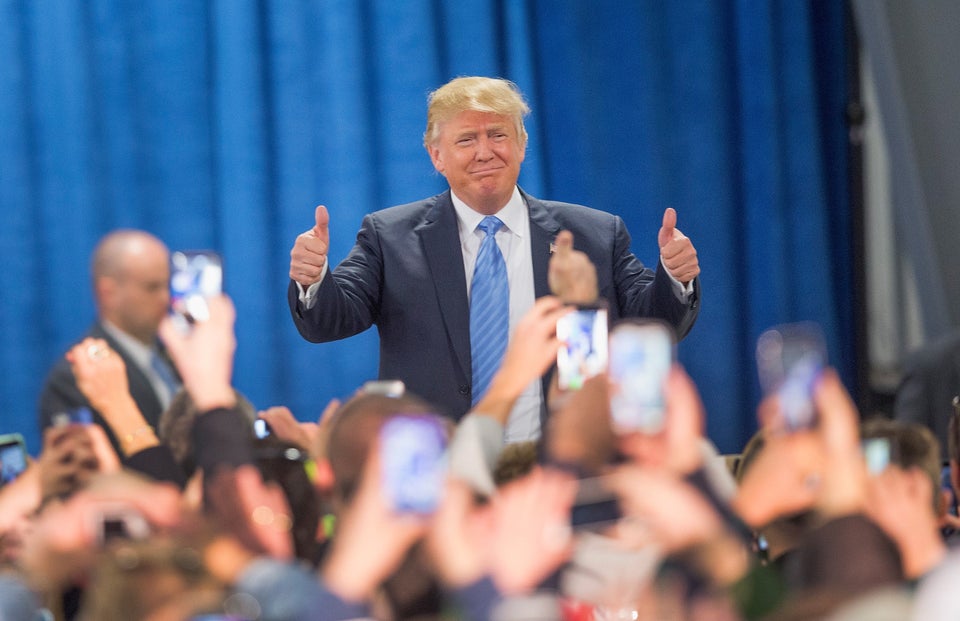 Donald Trump On The Campaign Trail
Popular in the Community