WASHINGTON -- Back from a trip to Asia, President Barack Obama took care of some holiday business, pardoning the national Thanksgiving turkey.
The annual White House ceremony was held Wednesday afternoon in the Rose Garden.
Obama pardoned Cobbler and his alternate, Gobbler.
"The American people have spoken, these birds are moving forward," the president said.
The tradition started in 1963 when President John F. Kennedy became the first president to grant a pardon to a turkey at the White House.
This year, for the first time, the American public got a say in which bird would be the national Thanksgiving turkey by voting on the White House Facebook page.
The decision was between Cobbler and Gobbler, who were born on the same day on a farm in Rockingham County, Va. Obama pardoned two turkeys last year.
Before You Go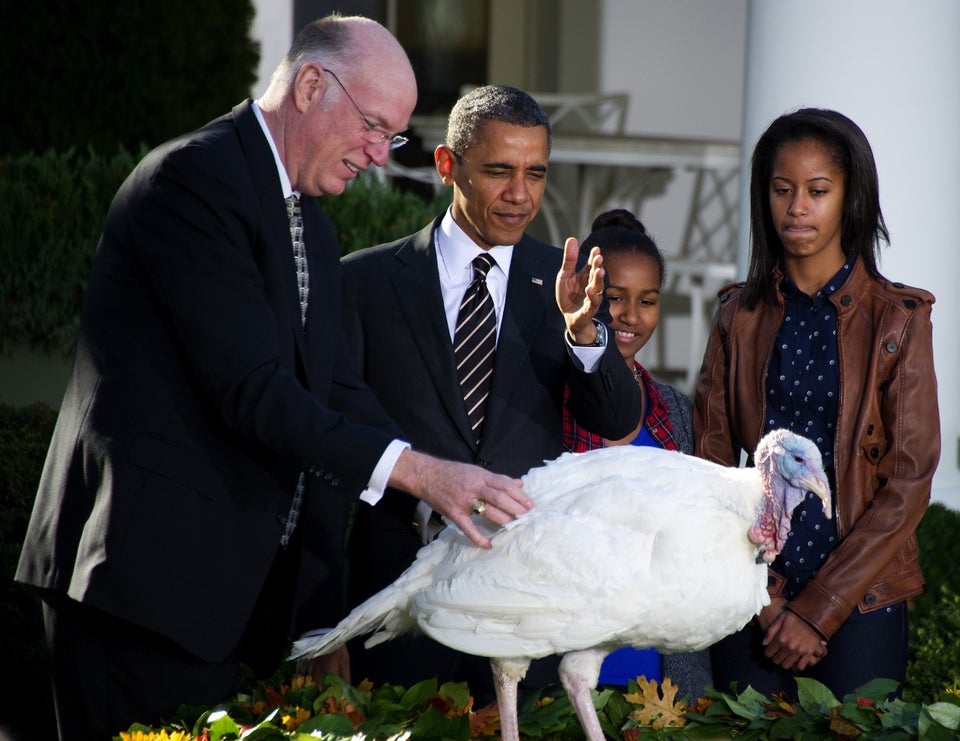 Presidential Turkey Pardon 2012
Popular in the Community