Sasha and Malia Obama once again joined their father at the annual White House turkey presentation Wednesday, even snickering at some of President Barack Obama's jokes as he pardoned bird Abe in the Rose Garden.
"Time flies, even if turkeys don't," the president said, noting this was his seventh year for the time-honored American tradition.
"That was good. That was good," Sasha said, as she and Malia laughed.
The president thanked his daughters, who stood by his side, for joining him at the pardoning year after year.
"They do this solely because it makes me feel good, not because they actually think this is something I should be doing," he said. "And, you know, as you get older, you appreciate when your kids just indulge you like this."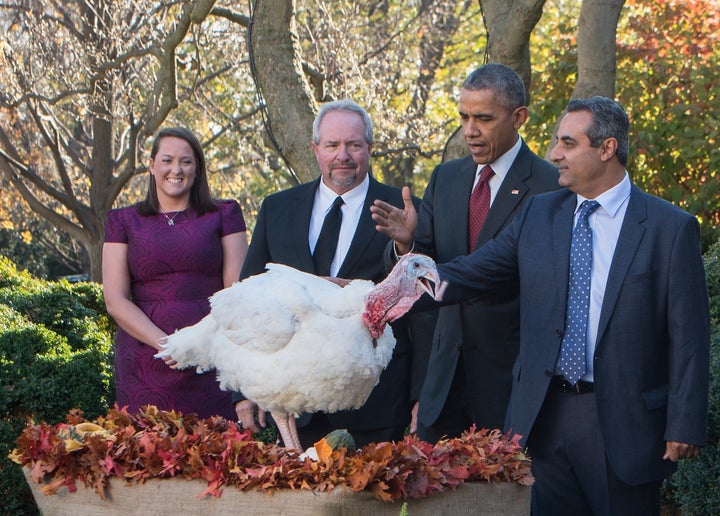 Earlier in the presentation, Obama compared the pardoning to an election, with "a bunch of turkeys trying to win their way into the White House." He announced the two winners, Abe and alternate bird Honest, saying, "I confess that Honest looks like good eating, but this is a democracy." He then declared Abe to be TOTUS, "the turkey of the United States."
Obama also mentioned the turkeys in relation to the pardoning of prison inmates.
"America is after all a country of second chances, and this turkey has earned a second chance," he said at one point, adding later that journalists are probably investigating whether Honest and Abe have promised to be better turkeys after the experience.
As in past years, the president again joked about the ridiculousness of the event. "I know some folks think this tradition is a little silly," he said. "I do not disagree."
This year's birds are each 18 weeks old and weigh in at 40 pounds. The birds were raised in California, and their names were chosen from submissions from California schoolchildren.
After pardoning, the turkeys will join their predecessors at Morven Park's Turkey Hill in Leesburg, Virginia.
The National Turkey Federation also brought frozen turkeys for Obama to donate to Capital Area Food Bank in Washington, D.C. Later on Wednesday, the first family planned to volunteer at a service event in the D.C. area.
See footage from some of Obama's previous turkey pardons below: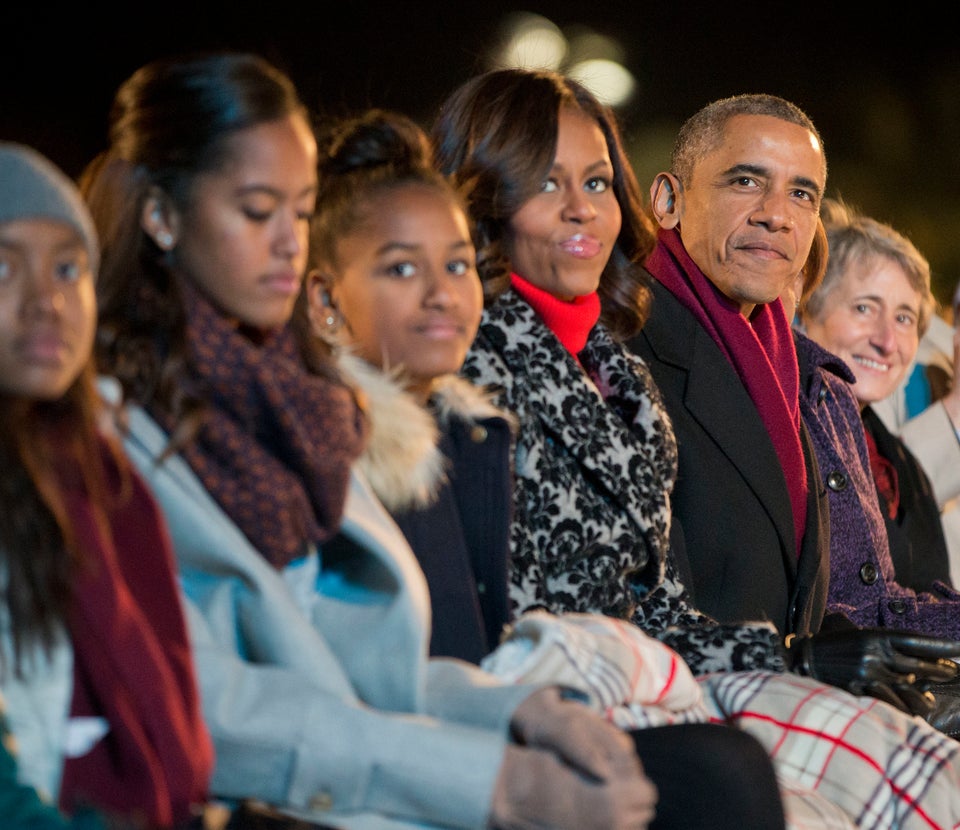 Sasha, Malia, Michelle & Barack Obama