WASHINGTON –- The Obama administration plans to emphasize strongly its climate change efforts at next week's United Nations climate summit in New York, officials said this week.
"We are taking this summit seriously both to show the world that the U.S. is leading on climate change, and to call on other leaders to step up to the plate," John Podesta, who serves as a counselor to President Barack Obama, said Thursday in a call with reporters. "Expect to hear about tremendous progress that the U.S. has made under the Climate Action Plan," he said, referring to the steps Obama laid out last year to cut domestic emissions.
Obama will address the U.N.'s General Assembly session on climate change on Tuesday. Podesta said the president will announce additional actions the administration is taking on climate change and "use the speech to call on other leaders to keep their ambitions high."
Podesta said Obama will not unveil a target for cutting post-2020 emissions at next week's meeting. Within the current negotiations through the United Nations Framework Convention on Climate Change, countries have been asked to submit targets by the first quarter of 2015, in preparation for negotiations in Paris at the end of that year.
The U.N. climate day is expected to draw 120 heads of state. China and India's heads of state will not be there, however; the countries are sending their vice premier and environment minister, respectively. Podesta said he thinks the U.S. will be able to "fully engage with China and India's leadership" despite this.
"This gathering of global leadership in one place at one time is unprecedented," Bob Orr, assistant secretary-general for policy coordination and strategic planning in the executive office of the U.N. Secretary-General, said Wednesday in Washington. He echoed the hope that the involvement of high-level officials next week will improve the negotiation process. "They can assert their leadership before negotiators go into a room to ink a big deal," said Orr.
Todd Stern, the State Department's special envoy for climate change and the lead negotiator for the U.S. in the UNFCCC meetings, said that while Tuesday's meeting is not a negotiation session, he hopes it will "provide momentum" for leaders as they work to finalize a new global climate pact by the 2015 Paris meeting.
"Negotiations are very important, but they're only part of the puzzle," Stern said. "We also need actions on the ground, and this summit provides a showcase for some of those actions."
What everyone seems eager to avoid is a repeat of 2009's much-hyped climate negotiations in Copenhagen, which were expected to produce a new climate treaty but failed to do so. Since then, there has been slow progress toward a new deal that includes actions from all countries, and negotiators are working toward completing that agreement at the Paris meeting.
Stern said he thinks the difference between this year and the Copenhagen negotiations is that there is "some greater sense of perhaps realism as well as ambition among parties than perhaps there was in 2009. … I think people have memories of that and are looking for ways to find common ground, but it's still difficult. There's no question about that."
The U.S. also wants to ensure the eventual agreement is not a replication of the 1997 Kyoto Protocol, which did not include major growing economies like China and India, and which the U.S. Senate would not ratify.
The difficulty of getting a treaty approved in the Senate is one reason the U.S. has pursued alternative legal formats for the agreement. Whether the agreement will be a treaty or some other type of legal framework is still not clear. "What the form of this agreement is going to be is a matter that is completely open for question and for discussion," Stern said Thursday.
Obama cabinet officials are also emphasizing climate action ahead of the Tuesday meeting. White House Office of Management and Budget Director Shaun Donovan gave a speech Friday morning at the Center for American Progress warning about the budgetary need to address climate change.
"Climate denial will cost us billions and billions of dollars," said Donovan. "The costs of climate change add up, and ignoring it only makes it worse." Treasury Secretary Jack Lew will give a speech Monday "about the cost of climate inaction," Podesta said, which "will be the first speech of its kind by a sitting Treasury secretary."
There are many side events at the General Assembly, including a number of expected announcements on climate commitments from the private sector. A "People's Climate March" also will take place Sunday in New York and is expected to draw 100,000 participants. U.N. Secretary-General Ban Ki-moon plans to join the march.
Before You Go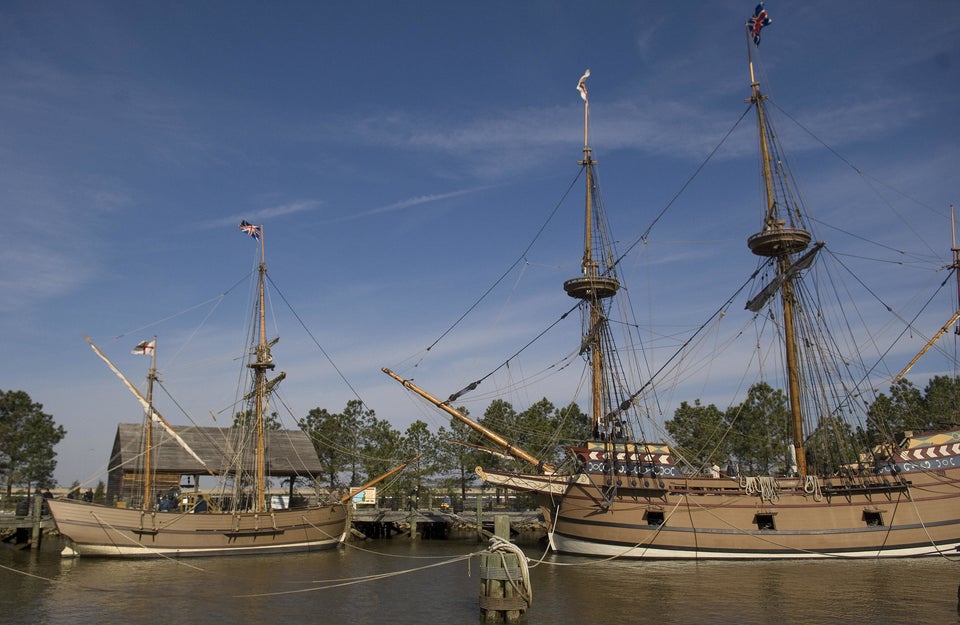 Landmarks That Climate Change Could Ruin
Popular in the Community