WASHINGTON -- The Obama administration on Friday came out strongly in support of extending long-term unemployment insurance past its current expiration date.
Top economic adviser Gene Sperling said in a statement to The Huffington Post there is "no question" that Congress should extend emergency unemployment insurance for the more than 1 million workers who could be affected when benefits expire between Christmas and the New Year.
"We have always done so when unemployment is this high and would make little sense to fail to do so now when we are still facing the burdens of the worst downturn since the Great Recession," Sperling said. "It is high bang for the buck for the economy, reduces poverty and helps workers who lost jobs due to no fault of their own get back on their feet."
Sperling's remarks, which echoed similar comments he made Thursday during The Atlantic's Washington Ideas Forum, are a message to Congress to move quickly on the issue with few legislative business days left in the year.
Budget negotiators have been meeting to try and hammer out a deal to keep the federal government running when funding expires in mid-January. And in an interview with The Washington Post, one of those members, Rep. Chris Van Hollen (D-Md.) said that an extension of unemployment benefits would be a chief request for the Democrats. But those benefits expire before any new government funding agreement is likely to be reached, making it more imperative for Congress to act on a stand-alone measure.
Since World War II, Congress has always given extra weeks of federal unemployment benefits to workers who use up the standard six months of state jobless compensation.
Reauthorizing the benefits has recently become a painful annual ritual, however, with Republicans lamenting the cost of the extension and Democrats insisting the federal government has never left workers hanging with the national unemployment rate above 7.2 percent.
Since the unemployment rate is on a trajectory to be at or even below 7.2 percent in December, renewing the benefits this year may be especially politically tricky.
But an extension of unemployment benefits into 2014 would likely cost less than the $30 billion it cost to extend them into 2013, and Sperling said that the administration would work to find offsets to make sure any agreement was deficit neutral going forward.
Before You Go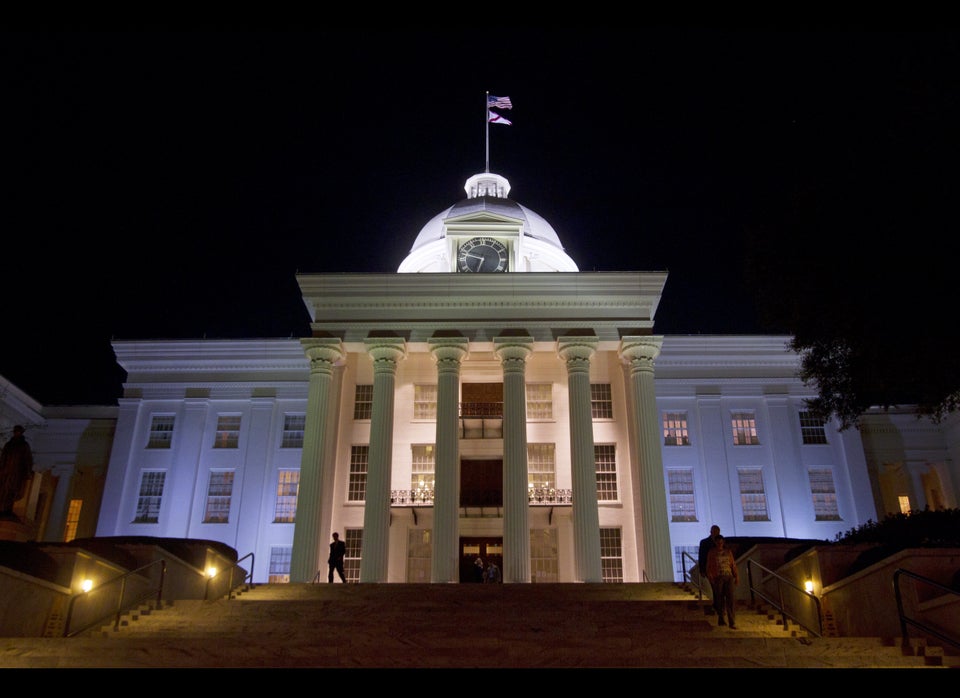 U.S. State Capitol Buildings
Popular in the Community