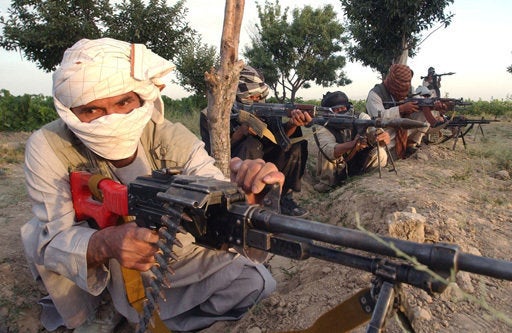 In an interview with McClatchy Saturday night as he returned from his overseas trip, Sen. Barack Obama answered questions about sending more U.S. troops to Afghanistan and other issues in his campaign against Republican Sen. John McCain.
Q: Afghanistan is something you've spoken a lot about...Take us to the next level, why, as you've said, and how, we need to put more U.S. forces into Afghanistan. To the Soviets it became a quagmire. How do you avoid that? How do you measure success? If you could give us a little more detail about what you think you'd like to do.
A: I'm not here to lay out a comprehensive military strategy. That's the job of our commanders on the ground. I can tell you what our strategic goals should be. They should be relatively modest. We shouldn't want to take over the country. We should want to get out of there as quickly as we can and help the Afghans govern themselves and provide for their own security. Our critical goal should be to make sure that the Taliban and al Qaida are routed and that they cannot project threats against us from that region. And to do that I think we need more troops. I also think that we need to deal with the situation in Pakistan and the fact that terrorists are able to operate with relative freedom of movement there right now.
Popular in the Community