CATONSVILLE, Md. (Reuters) - U.S. President Barack Obama visited a U.S. mosque on Wednesday and declared that attacks on Islam were an attack on all faiths in a move to counter rhetoric from Donald Trump and other Republican presidential candidates that have alienated Muslims.
"We have to understand that an attack on one faith is an attack on all our faiths," Obama said at a mosque outside Baltimore. "When any religious group is targeted we all have a responsibility to speak up."
Republican presidential front-runner Donald Trump has called for a temporary ban on Muslims entering the United States after a California couple who killed 14 people last December were described by authorities as radicalized Muslims inspired by Islamic State militants.
Republicans vying to be the party's candidate for the Nov. 8 presidential election also have argued against Obama's plan to accept 10,000 refugees fleeing Syria's war, saying it raised national security risks.
Obama urged people watching who had never been to a mosque to think of it as similar to their own houses of worship.
"Think of your own church or synagogue or temple, and mosques like this will be very familiar. This is where families come to worship and express their love for God and for each other," he said.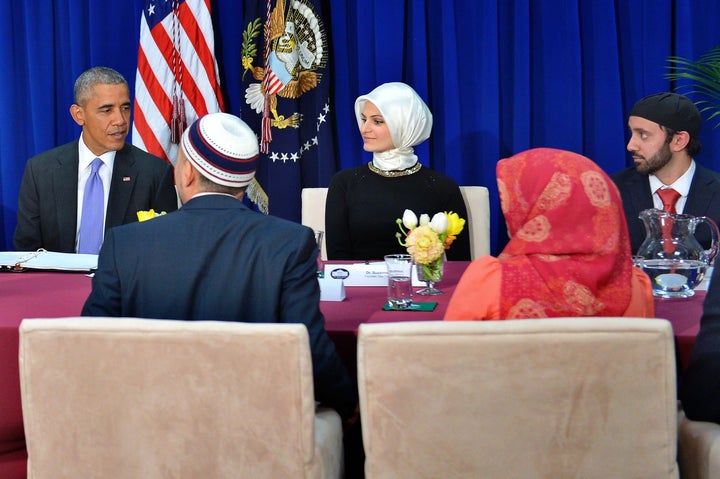 Obama has called the comments a betrayal of American values, and said discrimination against Muslims "plays into the hands" of extremist groups like Islamic State.
Muslim civil rights leaders have expressed alarm about anti-Muslim backlash, pointing to recent incidents where vandals have thrown bacon and even a pig's severed heads at mosques.
Obama, who has visited mosques outside the United States on trips abroad, first met privately with a small group of Muslim community leaders before delivering remarks at the mosque.
He is set to speak to the nation's Christian leaders at the annual National Prayer Breakfast on Thursday, and last week warned against the rise of religious intolerance during a ceremony at the Israeli Embassy.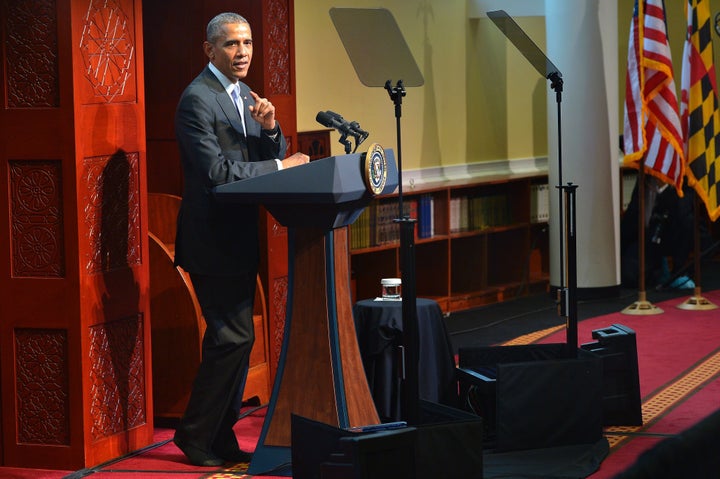 The president, who is a Christian, said it was important to have more Muslim characters portrayed on television who were not related to national security themes, and he said engagement with Muslim American communities must not be a cover for surveillance.
(Additional reporting by Ayesha Rascoe and Jeff Mason; Editing by James Dalgleish)
PHOTO GALLERY
Obama's Final State Of The Union
Calling all HuffPost superfans!
Sign up for membership to become a founding member and help shape HuffPost's next chapter