WASHINGTON, Nov 16 (Reuters) - U.S. President Barack Obama on Saturday boasted of the nation's progress in cutting dependence on foreign energy sources and lowering pollution levels, saying that the United States is now poised to control its own energy future.
In his weekly radio address, Obama noted that for the first time in nearly two decades, the United States is producing more oil than it purchases from other countries and is seeing more jobs created in the energy sector.
"That's a big deal. That's a tremendous step towards American energy independence," Obama said.
The focus on upbeat energy news was a break from the disastrous rollout of Obama's signature healthcare law, which has dominated his speeches over the last six weeks.
The U.S. Energy Information Administration announced this week that the United States had produced about 7.7 million barrels of crude oil per day in October, surpassing imports for the first time since February 1995.
Overall, the country's petroleum imports were the lowest since February 1991, the EIA said.
The energy milestone, Obama said, was because the nation is producing more energy and because Americans are wasting less.
The EIA expects U.S. crude oil production to grow to 8.5 million barrels per day in 2014. The United States is still one of the world's largest importers of crude oil.
The EIA also reported in October that carbon dioxide emissions from energy production in the United States fell to 5.29 billion metric tons in 2012, a 3.8 percent drop from the previous year, and its lowest level since 1994.
The president touted his energy policies that have included new fuel standards for cars and trucks, and measures to make homes, businesses and factories more energy efficient.
The University of Michigan said this week that U.S. light-duty vehicles, including passenger cars, vans and pickup trucks, sold in 2013 had an average fuel efficiency of 24.7 miles per gallon, up from 20.8 mpg in 2008.
"Between more clean energy and less wasted energy, our emissions of dangerous carbon pollution are actually falling," Obama said. "That's good news for anyone who cares about the world we leave to our kids."
(Reporting by Elvina Nawaguna; Editing by Ros Krasny and Eric Beech)

Before You Go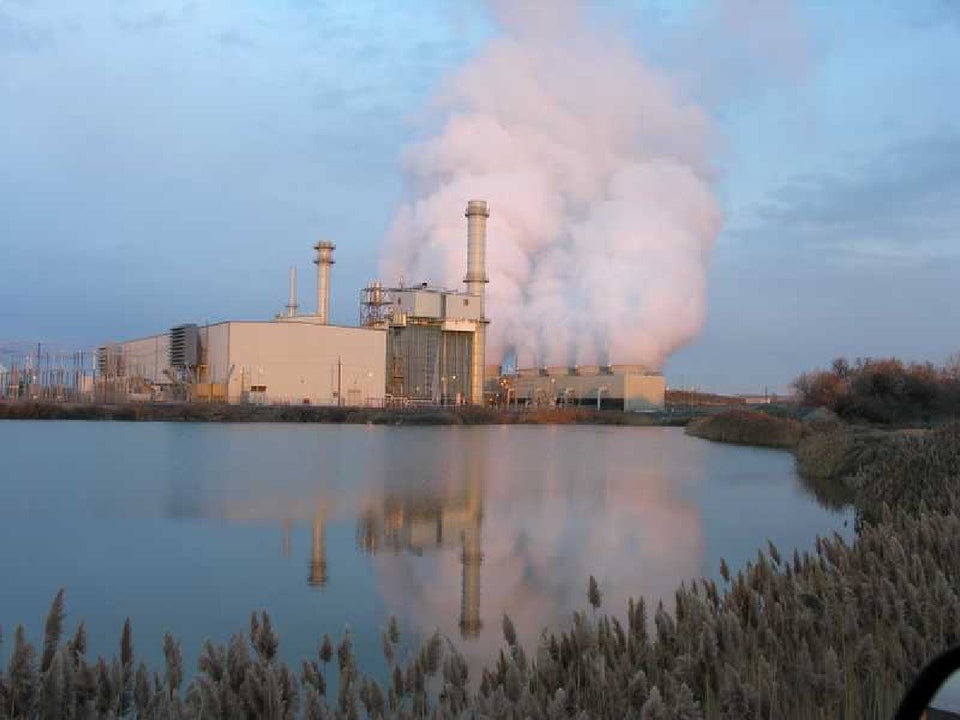 EPA 2011 Greenhouse Gas Data
Popular in the Community