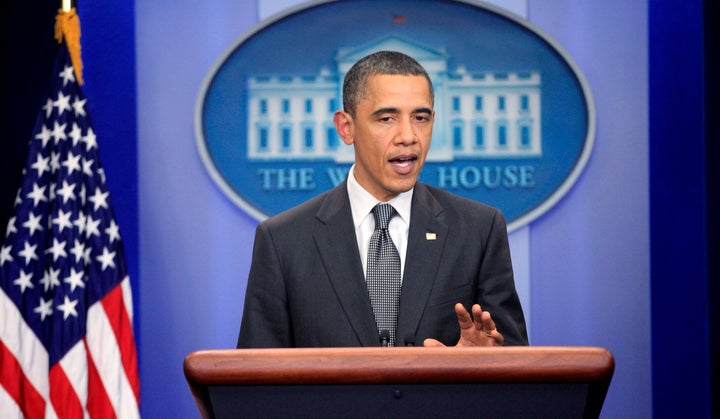 WASHINGTON -- President Obama promised on Thursday to veto a House Republican bill that would keep the government open for one extra week and cut $12 billion in spending, while also funding the military through the remainder of the fiscal year.
Obama had dismissed the gesture in private meetings and Senate Majority Leader Harry Reid (D-Nev.) called the measure a "fantasy" and a "non-starter," but Thursday's veto threat was the president's clearest signal that the House Republican stopgap is doomed.
House Majority Leader Eric Cantor (R-Va.) criticized Obama's veto threat, saying in a statement, "I urge the President revisit his decision and work with us."
A government shutdown is looking increasingly likely, Reid warned Thursday morning, charging that Republicans are holding up a deal over ideological issues.
He also mocked a would-be stopgap measure moving through the House as a "fantasy" and a "non-starter."
"The numbers are basically there," Reid (D-Nev.) said in a Senate floor statement. "But I am not nearly as optimistic -- and that's an understatement -- as I was 11 hours ago."
House Speaker John Boehner (R-Ohio) said on Thursday that negotiators are not as close to reaching a budget deal as he thought last night, when he attended a meeting at the White House. "We're not there yet," he said in the afternoon.
Popular in the Community