If the Trump administration isn't going to try to sell Obamacare to consumers this year, these Obama administration veterans are ready to step in.
Two former officials who worked on the sign-up campaigns for the Affordable Care Act's health insurance exchanges when Barack Obama was president launched an initiative Wednesday called Get America Covered. In essence, it seeks to stand in for a federal government that, under President Donald Trump, is dramatically scaling back efforts to get the word out that enrollment season is about to begin.
"There needs to be an effort to basically try to fill in as many of the gaps as we can from what the administration is not doing," said Lori Lodes, co-founder of Get America Covered. "We have a clear sense of what they're not going to be doing, and it's a lot."
As director of communications at the Centers for Medicare and Medicaid services under Obama, Lodes oversaw the public information and communications campaigns during previous open enrollment periods. That included supervising the telephone helpline for consumers, implementing shopping tools on HealthCare.gov, buying advertising promoting enrollment and direct outreach to consumers through text and telephone. Her co-founder, Joshua Peck, was chief marketing officer for HealthCare.gov and was responsible for online engagement campaigns and other consumer outreach activities, Lodes said.
For all intents and purposes, Lodes, Peck and other former Obama administration officials will be resuming their duties, just from the outside, Lodes said. That will include tasks like creating and disseminating information about how to enroll and what the benefits are, as well as forging partnerships with businesses, state officials and local media that will help spread the word.
The national co-chairs of Get America Covered are former Centers for Medicare and Medicaid Services Administrator Andy Slavitt, activist Van Jones, former insurance executive Mario Molina, and actors Alyssa Milano and Bradley Whitford, according to a press release.
"We can't make up for what the administration refuses to do, but working with people like Alyssa, Andy, Mario and Bradley ― along with dedicated local organizations, mayors and other state elected officials, businesses, hospitals, doctors and nurses and anyone else who wants to help ― we will make sure people get the facts," Peck said in the press release.
The GOP's failed effort to repeal the Affordable Care Act ― and the counter effort to stop them ― this year helped inspire Lodes and Peck to start their new group, in part as a way to channel their energies in a positive direction, Lodes said.
"For 10 months, we've had a very long and hard debate about whether we were going to take away people's health care, and this is sort of the antidote for that," Lodes said. "It's a passion project. I believe so much that the marketplace can work, and part of that means getting new people to sign up and making sure that people have access to the information so that they can decide that getting health coverage through HealthCare.gov is right for them"
This unusual enterprise may prove badly needed for the millions of people who use the health insurance exchanges to buy coverage and apply for financial assistance, and the millions more who could be.
That's because the Trump administration has taken a number of steps that likely will weaken the open enrollment period and make it more difficult for consumers to get the information they need and to find help signing up.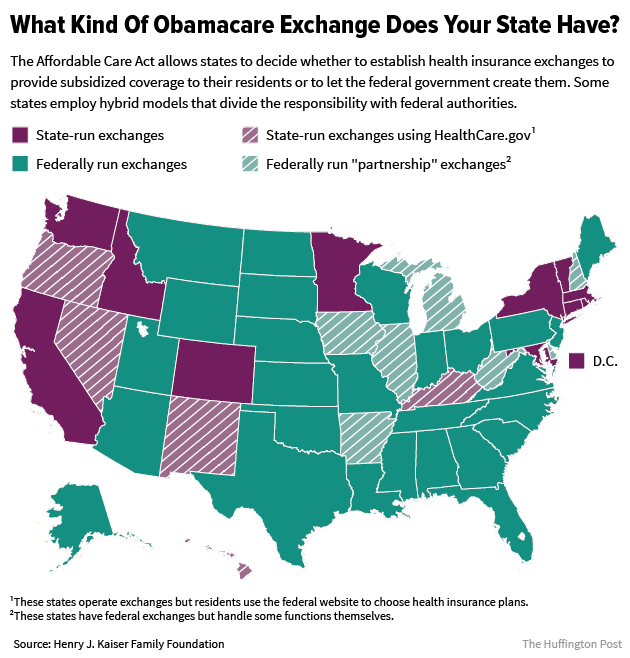 The Department of Health and Human Services has slashed the advertising budget for this year's sign-up campaign by 90 percent, despite evidence that television advertising is the most effective way to encourage people to seek out more information and eventually enroll. The Trump administration also cut funding for enrollment assistance groups by 40 percent, with some groups getting hit much harder, which will leave many consumers without help navigating the complex process of choosing a health insurance policy.
The Department of Health and Human Services has also barred regional federal officials from participating in local sign-up efforts. Additionally, the administration halved the length of the open enrollment period, which will be just six weeks this year, and will take HealthCare.gov offline for as much as 12 hours every Sunday during that month-and-a-half.
Under Trump, the Department of Health and Human Services has gone so far as to spend money intended for public education about health insurance enrollment on materials criticizing the Affordable Care Act as part of the administration's push to repeal the law. And shortly after Trump took office, his administration halted advertising planned for the 2017 sign-up period, likely contributing to lower enrollment this year compared with 2016.
No private organization can do everything the Department of Health and Human Services did during the prior open enrollment periods, Lodes conceded. Get America Covered doesn't have the financial resources, reach or authority of the government, and it doesn't have access to the 20-million-strong contact list of consumers who've used HealthCare.gov in the past, she said.
But Lodes does think Get America Covered can do better than the Trump administration. "They have set the bar so low," she said.
"Our focus is really going to be on the facts that people need to know to get signed up," Lodes said. The organization has what she described as a "six-figure" budget raised from foundations and private organizations she wouldn't disclose, and is still raising funds. The group will also solicit online donations from the public.
Get America Covered will also collaborate with other private groups trying to fill in the gap the Trump administration is leaving open, including the Planned Parenthood Federation of America, Families USA, Indivisible, Young Invincibles and Community Catalyst, Lodes said.
Before You Go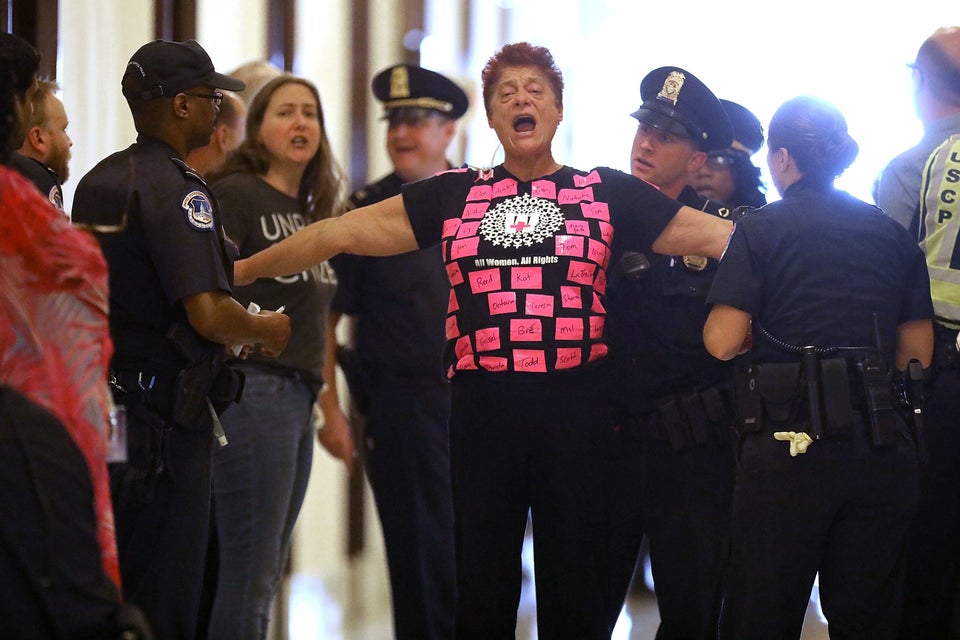 Health Care Protests At U.S. Capitol
Popular in the Community