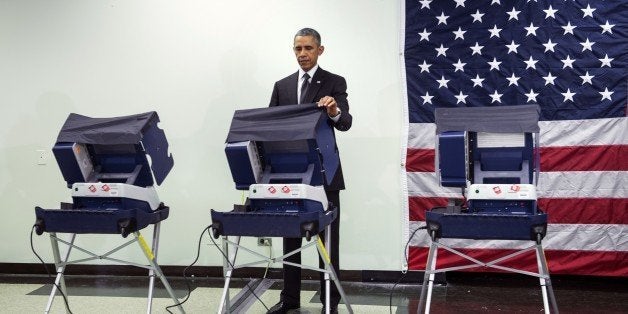 President Barack Obama voted Monday in the midterm elections, joining hundreds of thousands of Americans who have also taken advantage of early voting.
Obama, who is in Chicago to campaign for Illinois Gov. Pat Quinn (D), stopped by his polling place, Dr. Martin Luther King Jr. Community Service Center, to cast his ballot:
"I love voting," Obama said, according to a pool report. "Everybody in Illinois, early vote. It's a wonderful opportunity."
In 2012, Obama became the first sitting president to vote early, returning to Chicago to cast his ballot. Approximately 32 million Americans voted early in that election cycle.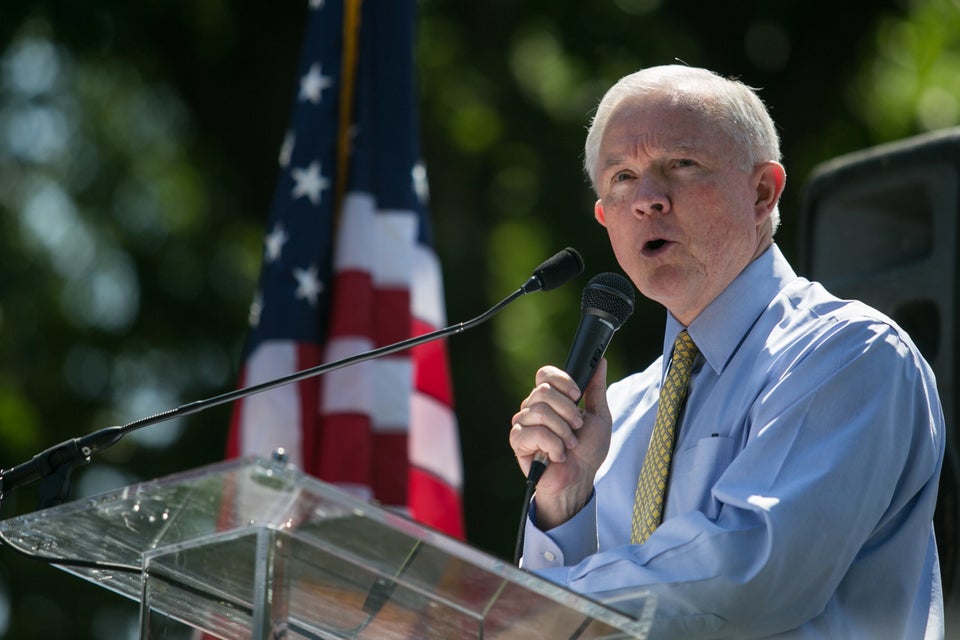 Senate Seats Up For Grabs In 2014