WASHINGTON -- President Barack Obama pushed Congress Tuesday night to restore a key portion of the 1965 Voting Rights Act, even though Republicans signaled last week they have no intention of doing so.
"We may go at it in campaign season, but surely we can agree that the right to vote is sacred; that it's being denied to too many; and that, on this 50th anniversary of the great march from Selma to Montgomery and the passage of the Voting Rights Act, we can come together, Democrats and Republicans, to make voting easier for every single American," Obama said during his State of the Union address.
In July 2013, the Supreme Court struck down Section 4 of the landmark civil rights law, which required parts of the country with a history of minority voter suppression to clear changes to their voting laws with the federal government. In a 5-4 decision, the justices ruled that those regions were outdated and that Congress needed to re-designate which counties and states require special scrutiny. Lawmakers have done nothing to restore the provision since.
Since the court's ruling, states that previously required pre-clearance from the federal government, including Mississippi and Texas, have passed laws that make voting harder for minorities and for people who are poor or disabled, through changes like requiring a government-issued photo ID to vote.
House Judiciary Committee chairman Bob Goodlatte (R-Va.), whose committee has jurisdiction over the issue, told reporters last Wednesday that Republicans have concluded it's not "necessary" to restore Section 4 of the law.
Goodlatte's remarks have drawn the ire of people like Ruth Bender, whose husband was murdered by the Ku Klux Klan in 1964 for helping to register black voters in Mississippi. Bender told HuffPost last month that she was stunned that Congress couldn't muster the will to restore the Voting Rights Act. Now that Goodlatte has said it's not going to happen on his watch, she has some questions for him.
"Why would he not bring consideration of amendments to the Voting Rights Act before the House Judiciary Committee? Why would some members of the Congress refuse to even consider any such legislation?" Bender said in a statement to HuffPost. "Is it because some of them may have been elected by the very mechanisms which have kept people from voting, such as restricted voting hours, no same day registration, difficult to obtain government identification?"
A Goodlatte spokeswoman did not respond to a request for comment.
Before You Go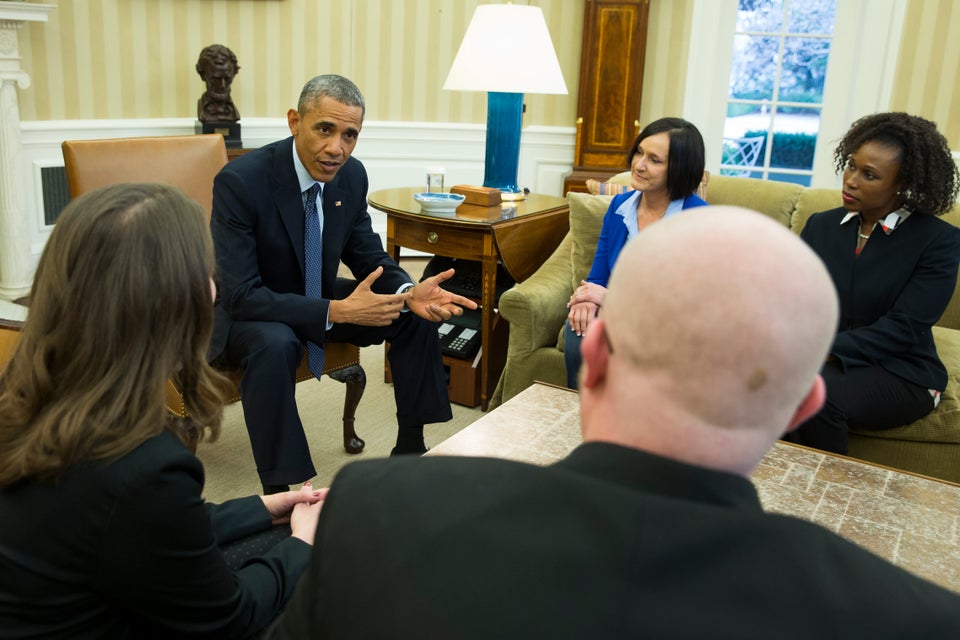 State of the Union 2015
Popular in the Community