WASHINGTON -- President Barack Obama said he was inspired by "the unsung American heroes" who decades ago were forced to jump through degrading hurdles before they could vote, in a letter to the editor The New York Times published Wednesday.
The feature highlighted the story of Rosanell Eaton, who was one of the first black voters to register in her North Carolina county in 1939. Eaton had memorized the Constitution's preamble in order to pass the test she was subjected to. But Eaton's ability to cast a ballot has recently been tested by a new government-issued photo identification requirement in the state; she and her daughter had to make nine trips to the Department of Motor Vehicles, totaling more than 250 miles of driving, to acquire the papers Eaton needed to obtain an accepted form of ID. Eaton served as a plaintiff in a trial over the states's new voting restrictions, which concluded last month.
"[The] article puts the recent push to restrict Americans' voting rights in its proper context," Obama wrote. "These efforts are not a sign that we have moved past the shameful history that led to the Voting Rights Act. Too often, they are rooted in that history. They remind us that progress does not come easy, but that it must be vigorously defended and built upon for ourselves and future generations."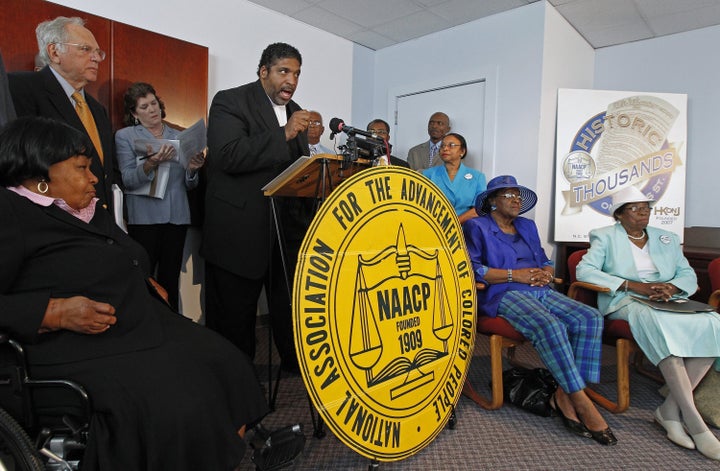 Obama noted that the Voting Rights Act put an end to literacy tests and other forms of discrimination, leading to an immediate skyrocketing in the proportion of minority voters who were able to cast a ballot. However, the Supreme Court invalidated key sections of the act in 2013.
"From the moment the ink was dry on the Voting Rights Act, there has been a concentrated effort to undermine this historic law and turn back the clock on its progress," Obama wrote.
"I am where I am today only because men and women like Rosanell Eaton refused to accept anything less than a full measure of equality," Obama added. "Their efforts made our country a better place. It is now up to us to continue those efforts. Congress must restore the Voting Rights Act. Our state leaders and legislatures must make it easier -- not harder -- for more Americans to have their voices heard. Above all, we must exercise our right as citizens to vote, for the truth is that too often we disenfranchise ourselves."
Read Obama's entire letter to the editor here.