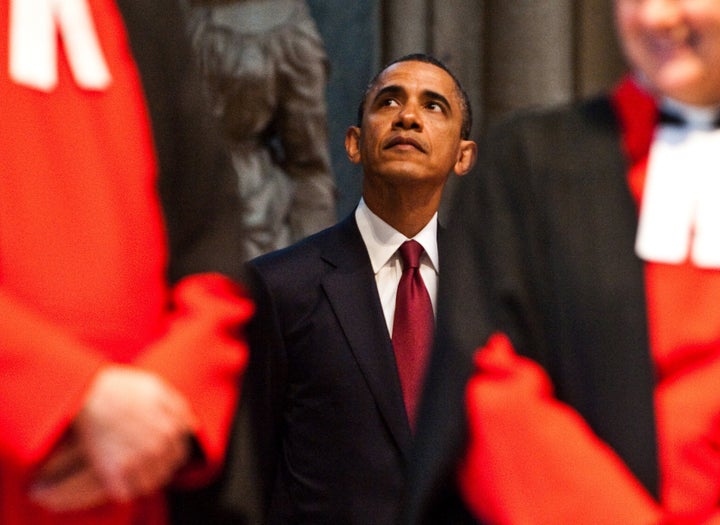 Just as President Barack Obama's reelection campaign gears up ahead of 2012, it seems possible that the president's mind is stuck back in the last election cycle.
Here's how Obama dated his entry in the Westminster Abbey guestbook when he signed it on Tuesday: (image via AP)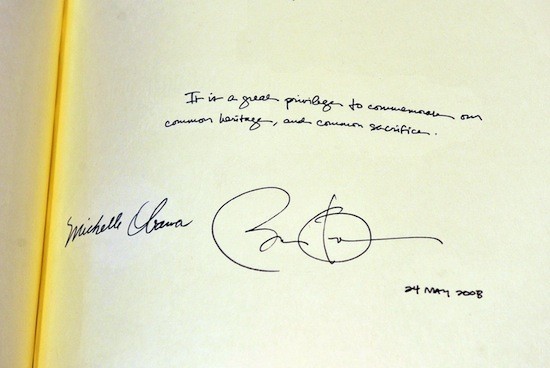 Apparently Mr Obama was heard to ask the dean what the day's date was - but managed to get the year wrong.

A Westminster Abbey spokeswoman confirmed it was the president who had written the wrong date.
The AP relays the latest on the president's trip overseas:
President Barack Obama immersed himself in the grandeur of Britain's royal family Tuesday, as Queen Elizabeth II welcomed him to Buckingham Palace for the first day of a state visit that kept the president largely out of sight for most of the British public.

There was an elaborate arrival ceremony on the steps of the palace's West Terrace, complete with a 41-gun salute; a tour of the Queen's private gallery, where the monarch highlighted items she thought would hold personal significance to the president; and a short meeting with newlyweds Prince William and Kate Middleton.

But the pomp and pageantry happened largely behind the palace walls. Though pictures of Obama's visit blanketed British television, the president made no formal remarks Tuesday, except for a brief statement on the deadly tornadoes in the U.S.