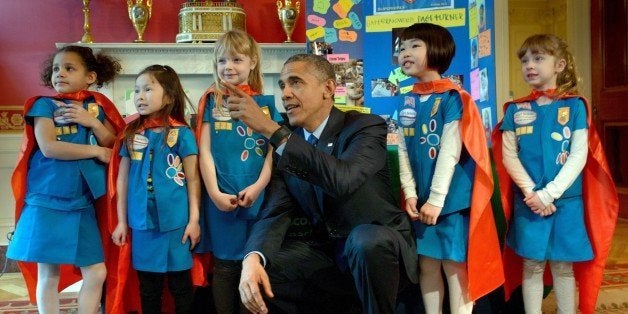 A new spinal implant, an automated page turner and a more efficient way to make energy from algae. Those are among the projects that young scientists shared with President Barack Obama at the White House Science Fair on Monday.
"I want to thank you for inspiring me," Obama said in remarks at the science fair. "Keep exploring. Keep dreaming. Keep asking why. Don't settle for what you already know. Never stop believing in the power of your ideas, your imagination, your hard work to change the world. "
The president gave special notice to a group of 6-year-old Girl Scouts from Tulsa, Oklahoma, the youngest scientists of the day, who built a page-turning device out of Legos to help individuals who are paralyzed or have arthritis. He said the "Supergirls" stressed to him that the device is just a prototype.
About 20 young scientists were honored on Monday, including Sophia Sánchez-Maes of Las Cruces, New Mexico, a high school senior who has studied algae as a potential fuel source, and Harry Paul of Port Washington, New York, who is now in his first year at Tufts and designed a new type of spinal implant after undergoing multiple surgeries for his own spine curvature.
In his remarks, the president touched on the issue of immigration, noting that at least two of the young scientists present were first-generation Americans and pushing to increase diversity in science, technology, engineering and math fields.
"We get the most out of all our nation's talent -- and that means reaching out to boys and girls, men and women of all races and all backgrounds," Obama said. "Science is for all of us. And we want our classrooms and labs and workplaces and media to reflect that."
He noted some achievements his administration has made in expanding Internet access and adding more money for STEM education, and he challenged Congress to continue funding research so the young scientists have future opportunities in their fields.
"And my federal budget promotes a significant increase in the kinds of research that needs to happen. Unfortunately, some of the budgets coming out of Congress don't make those same commitments," he said.
More photos from the event are below: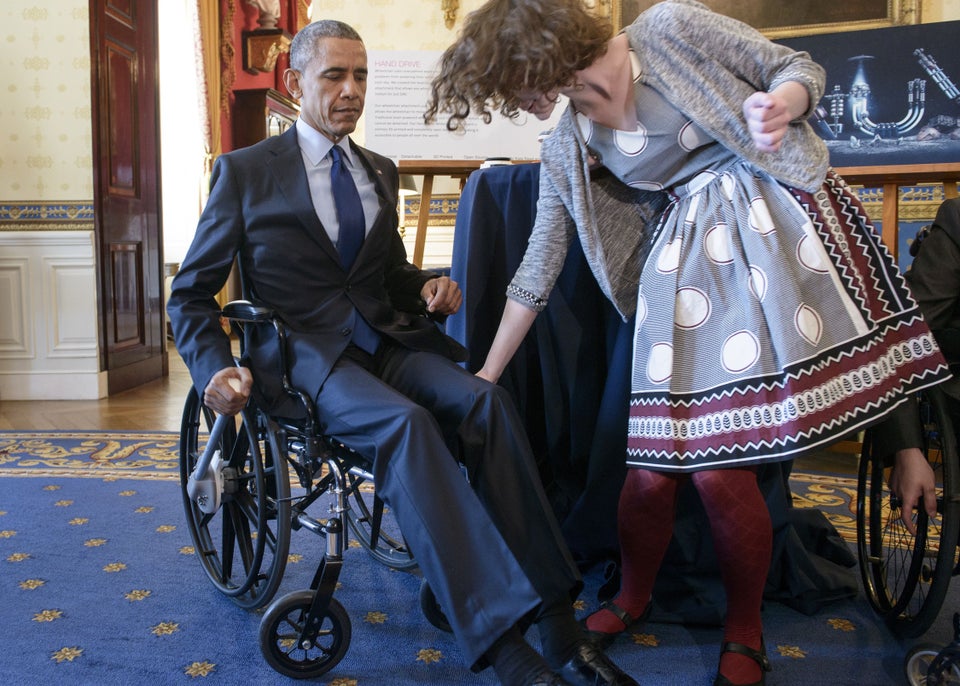 BRENDAN SMIALOWSKI/AFP/Getty Images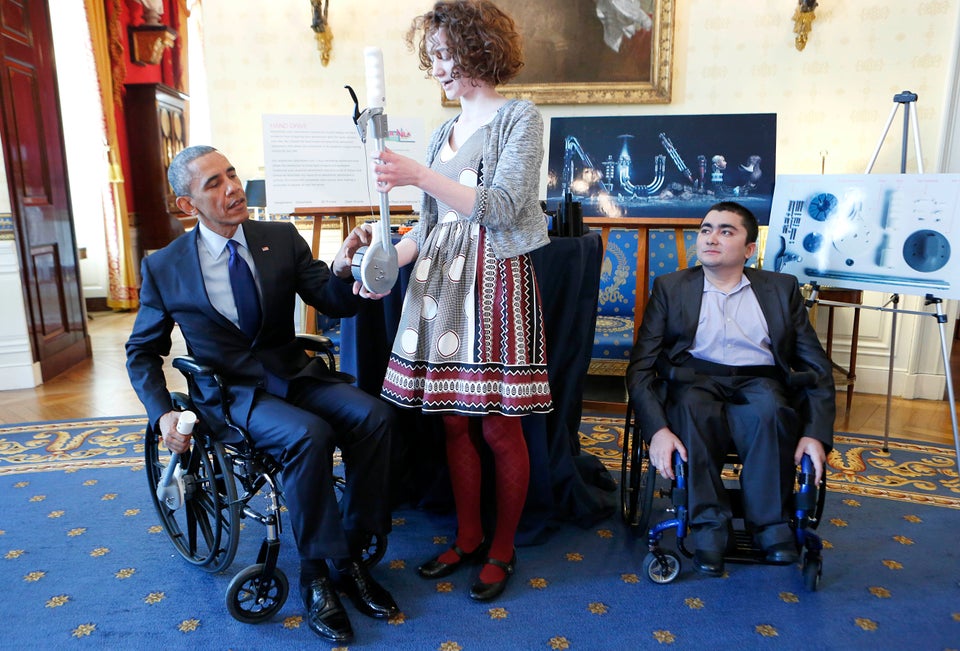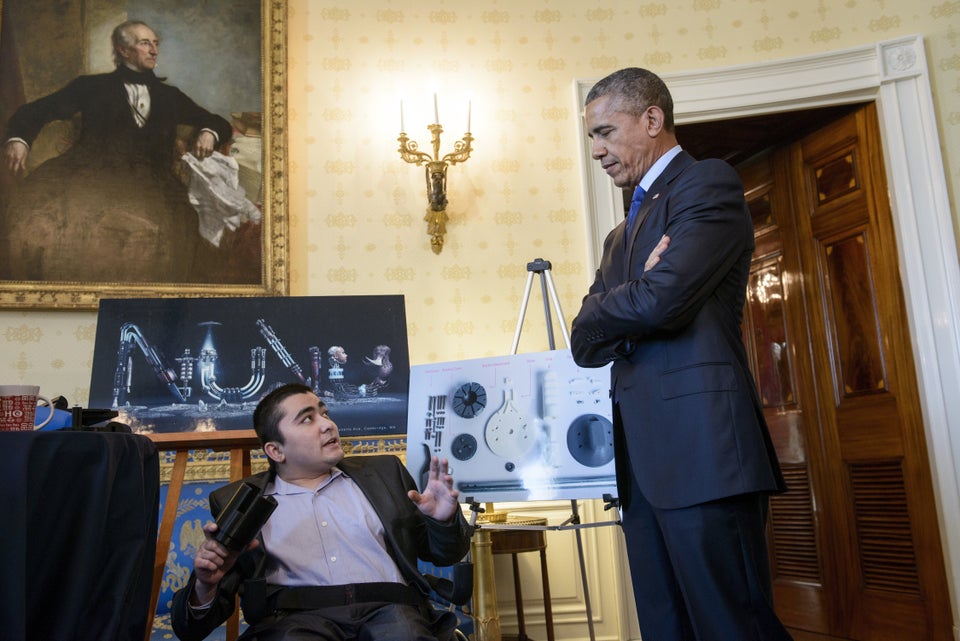 BRENDAN SMIALOWSKI/AFP/Getty Images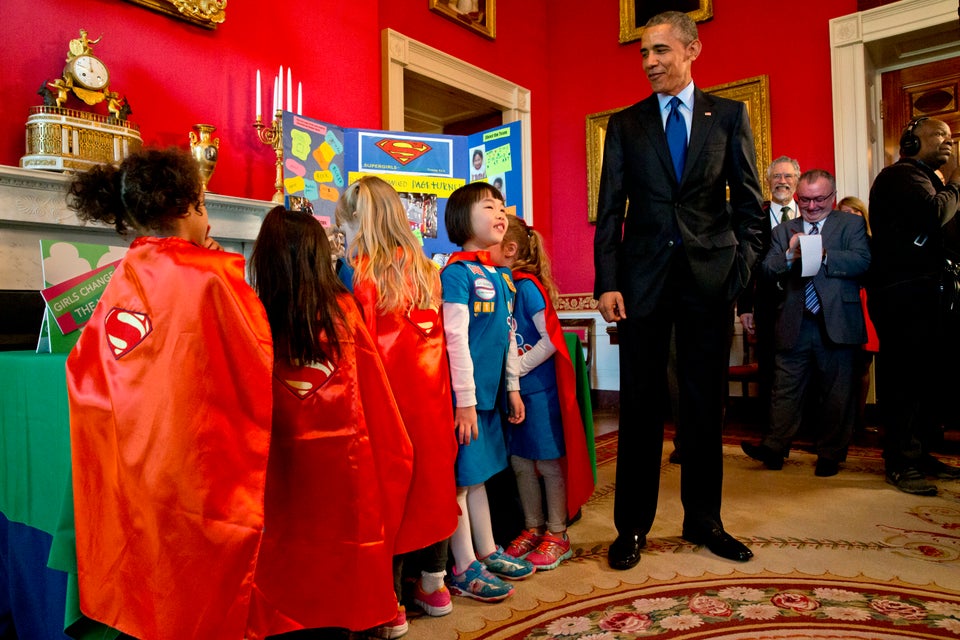 AP Photo/Jacquelyn Martin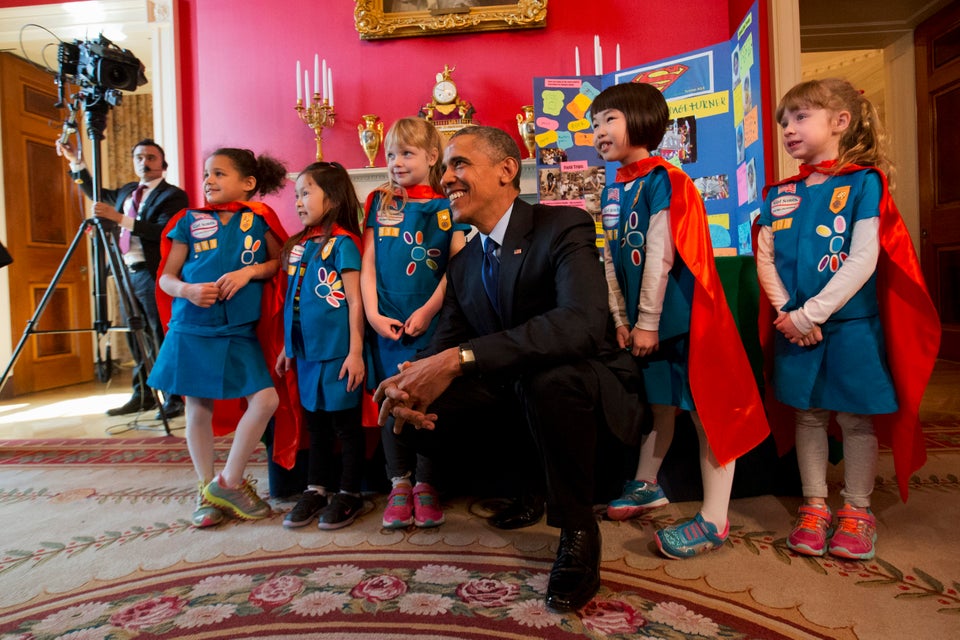 AP Photo/Jacquelyn Martin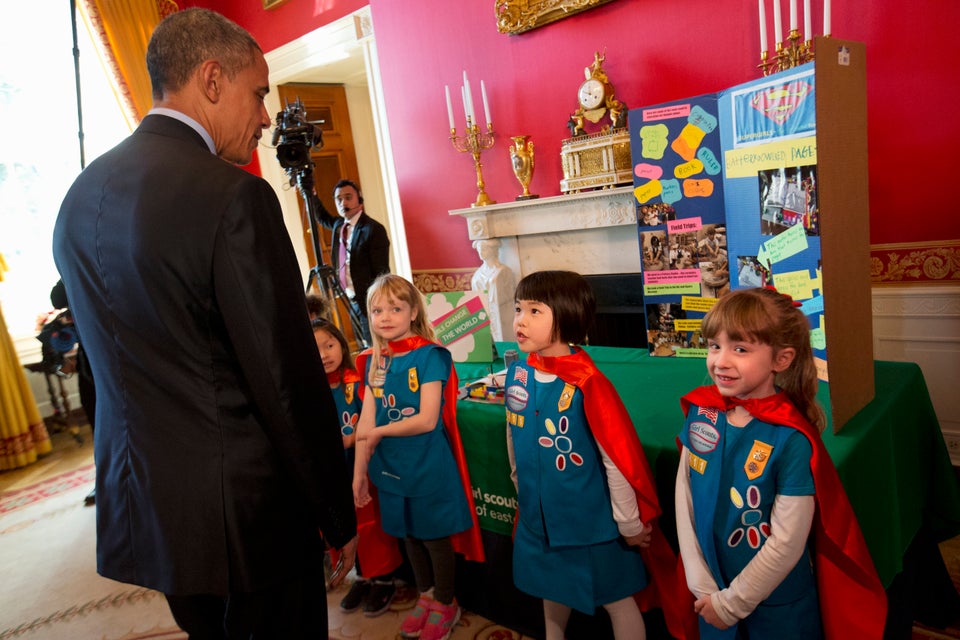 AP Photo/Jacquelyn Martin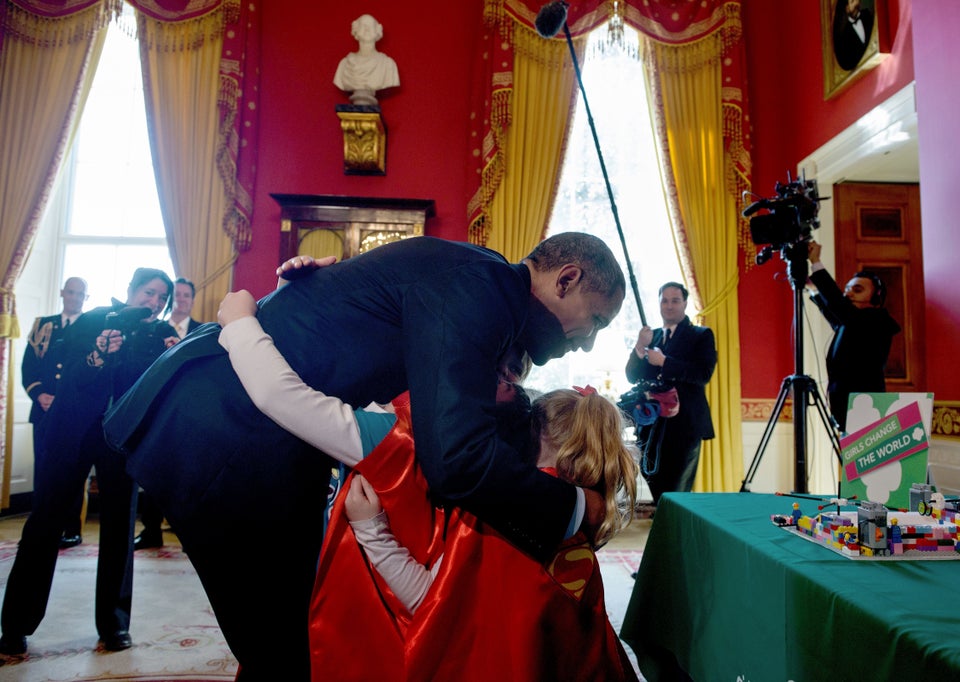 BRENDAN SMIALOWSKI/AFP/Getty Images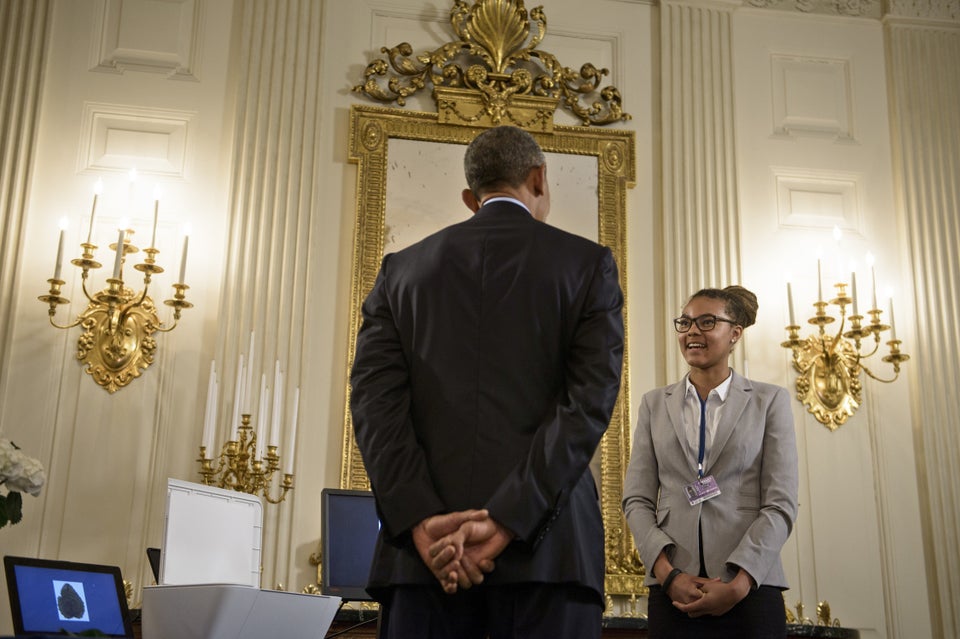 BRENDAN SMIALOWSKI/AFP/Getty Images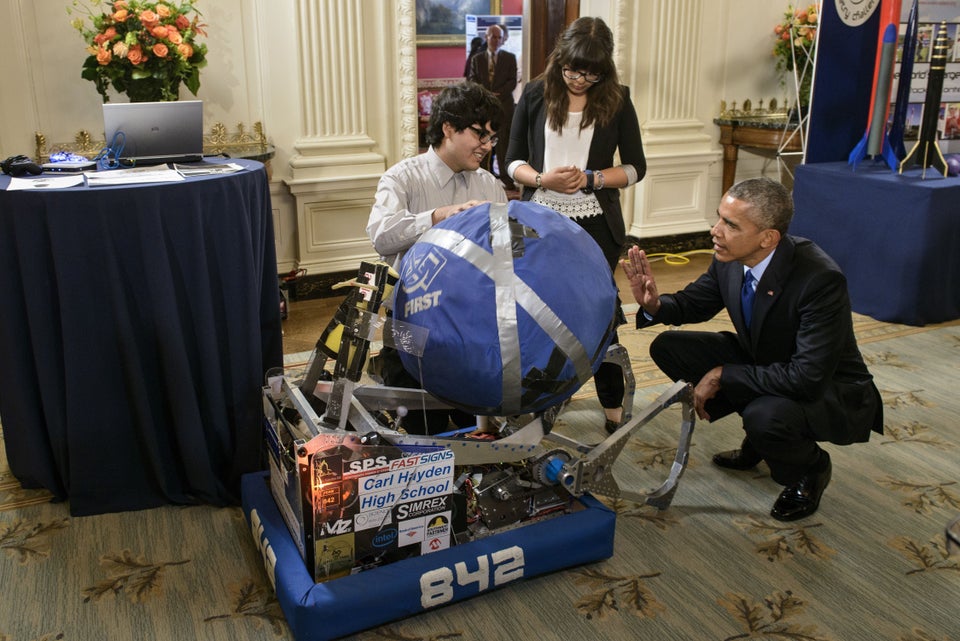 BRENDAN SMIALOWSKI/AFP/Getty Images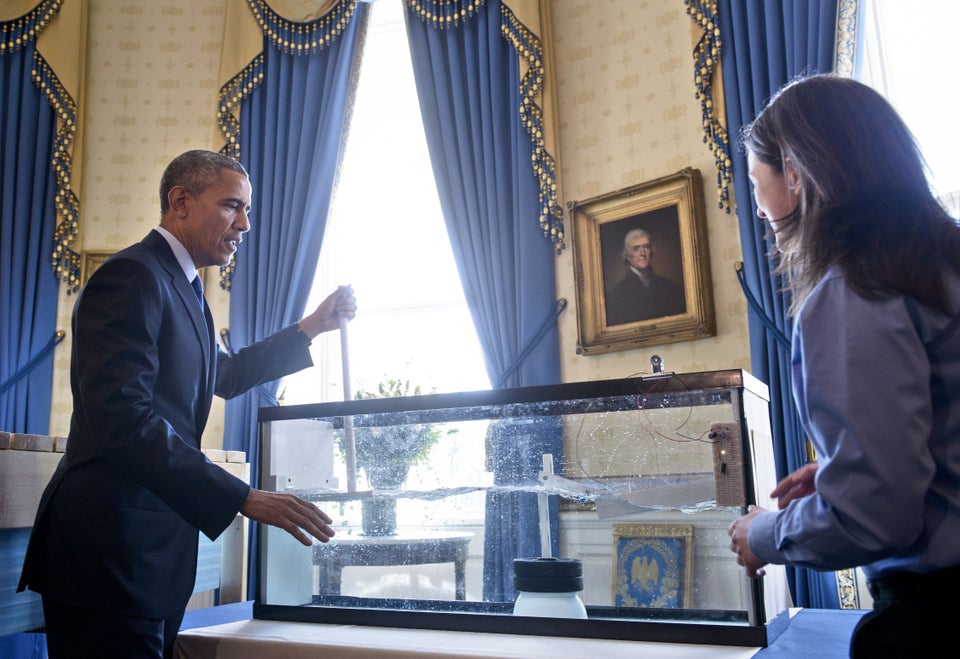 BRENDAN SMIALOWSKI/AFP/Getty Images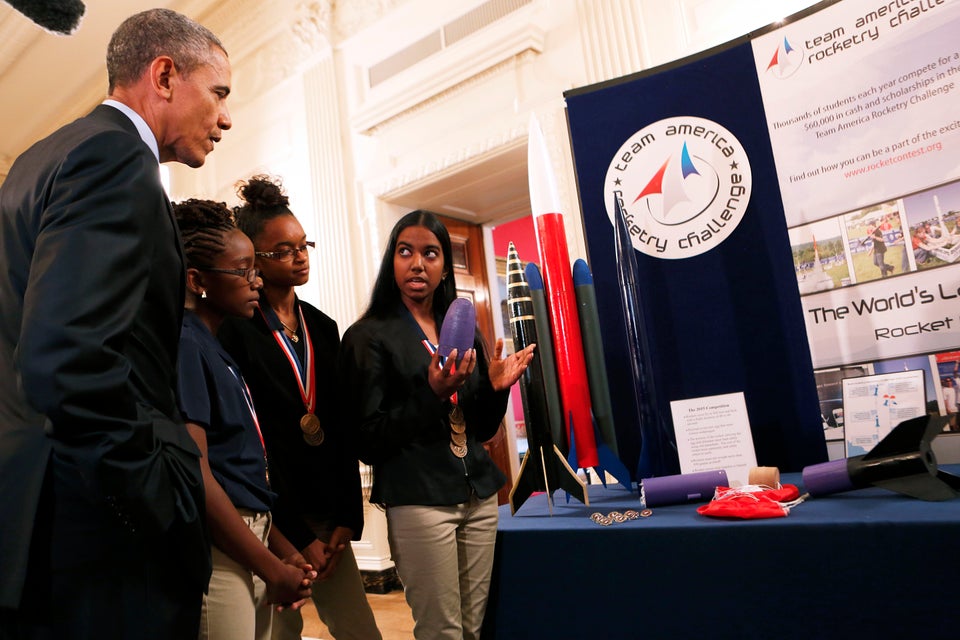 Aude Guerrucci-Pool/Getty Images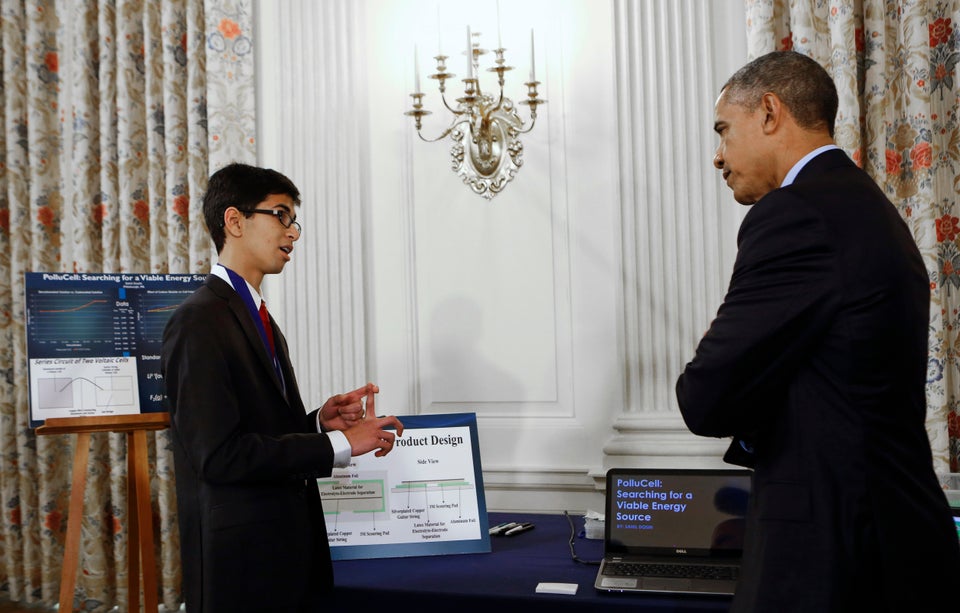 Aude Guerrucci-Pool/Getty Images