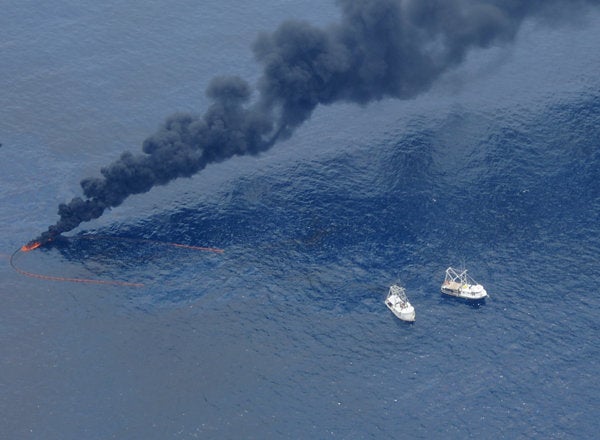 The Obama administration will appeal a ruling from a New Orleans' federal courthouse that its six-month moratorium on deep-water drilling is illegal.
"We will immediately appeal to the 5th circuit the president strongly believes as the Department of Interior and the Department of Justice argued yesterday that continuing to drill at these depths without knowing what happened does not make any sense and... potentially puts the safety of those on the rigs and the environment in the Gulf at a danger that the president does not believe we can afford right now," said spokesman Robert Gibbs during Tuesday's briefing.
The comment from Gibbs came just moments after a U.S. District Judge Martin Feldman ordered an end to the temporary halt in drilling, which had been put in place by the Obama administration order to conduct safety checks on other wells in the Gulf.
The initial lawsuit -- filed officially against the Department of Interior -- was shepherded by Louisiana-based firm Hornbeck Offshore Services LLC, with more than a dozen companies involved in offshore drilling operations joining the firm in protest of the moratorium.
Feldman ruled that the Interior Department had failed to provide adequate reasoning for the moratorium and was making too-broad an assertion in suggesting that the other wells might suffer from the same problems as the one operated by BP.
The administration's appeal of the ruling seems likely to ensure that the moratorium will stay in place for the time being -- so long as it requests a stay (which appears likely to happen). Indeed, it is not beyond the realm of reason that the appeals process could be dragged out at least until the administration is satisfied that the 33 wells where drilling has been put on halt, are sufficiently safe.

Popular in the Community