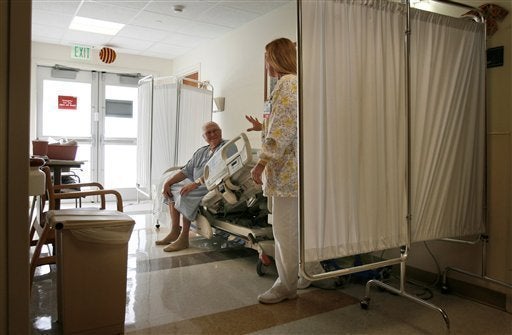 There has been a lot of speculation over which sides of the health care debate will be present when the Obama White House hosts a summit on the topic this Thursday. Included in that has been concern among advocates of a single-payer system that their voices would not be included at the table.
An administration official put that unease to rest on Wednesday night, telling the Huffington Post that, "single payer advocates will be represented at the forum tomorrow."
Another source with knowledge of the event says: "Rep. John Conyers, Chairman of the Judiciary Committee and a known single payer advocate, and at least one group advocating single payer, will be there as well."
The inclusion of Conyers and at least one other group or individual should quiet, for the moment, the growing chorus of voices who have been openly pressing the White House to be more open-minded to a single-payer system. The group Physicians For A National Health Program put out a press release last week hitting the president on this very topic.
"Groups representing physicians, nurses, and consumers who advocate for a single-payer system of national health insurance have thus far been excluded from the summit," says the release. "The Clinton task force on health reform made a similar mistake of excluding the voices of those who support a single-payer system... At a time when public support for single-payer is greater than ever - more than 60 percent in recent polls - we urge President Obama not to make the same mistake."
To be certain, Obama has generally shied away from publicly backing a single-payer system, saying only that he would prefer such a health care structure - which would eliminate private insurance companies in favor of a government-run approach - if he could start health care reform from scratch.
Thursday's summit will include a wide-variety of elected and non-elected officials (approximately 150 total) participating in group sessions on how to best go about reforming the health care system.
"It's an opportunity to bring divergent views and divergent viewpoints in terms of constituencies that are represented, all of whom have a stake in health care reform - bringing that group together to discuss how to move forward," said White House press secretary Robert Gibbs on Wednesday. "As I said again yesterday, the President doesn't go in with anything more than the notion that he hopes people will bring their ideas, whatever those ideas may be, and that they be put on the table and discussed, and that this process begin."
Popular in the Community