When President Barack Obama took questions from reporters during his almost hourlong year-end press conference on Friday, he called on a staggering number of male reporters...
Watch a mashup of the president calling on only female reporters at his year-end press conference above.
Reporters and pundits took to Twitter to express disbelief as Obama called on one female reporter after another.
"Are you gonna smoke a Cuban cigar? Are you gonna smoke a cigar, Mr. President?" - Great question from a man.

— Johanna Barr (@JohannaBarr) December 19, 2014
Obama took questions from a total eight women: Carrie Budoff Brown of Politico, Cheryl Bolen of Bloomberg BNA, Julie Pace of the Associated Press, Lesley Clark of McClatchy, Roberta Rampton of Reuters, Colleen Nelson of the Wall Street Journal, Juliet Eilperin of the Washington Post and April Ryan of American Urban Radio.
Press Secretary Josh Earnest addressed the cast of all-female questioners in a statement following the press conference:
"The fact is, there are many women from a variety of news organizations who day-in and day-out do the hard work of covering the President of the United States. As the questioner list started to come together, we realized that we had a unique opportunity to highlight that fact at the President's closely watched, end of the year news conference," he said, according to Time Magazine's Zeke Miller.

Before You Go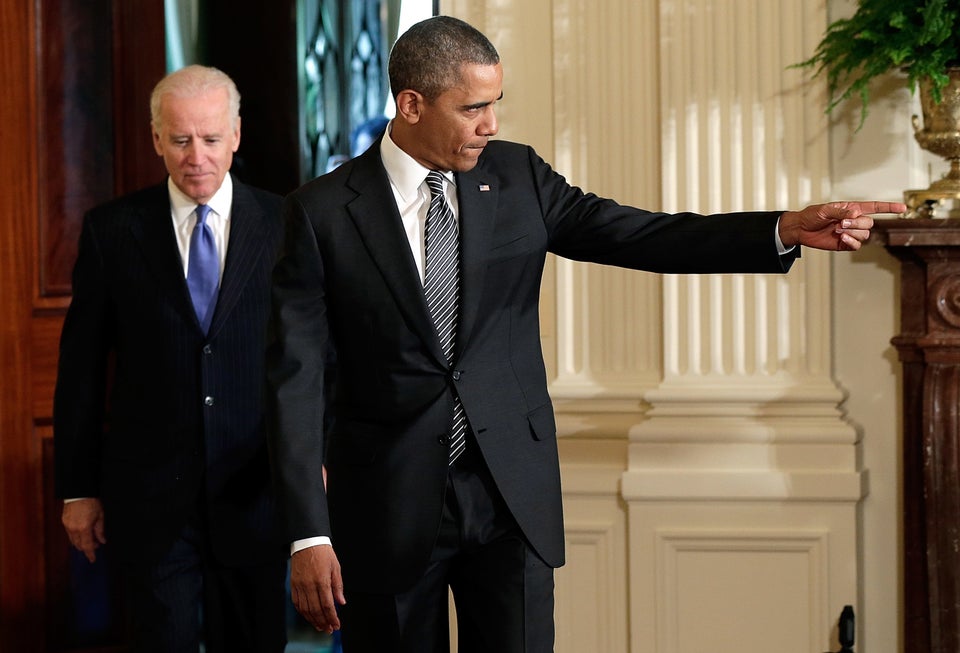 Obama Pointing Fingers
Popular in the Community