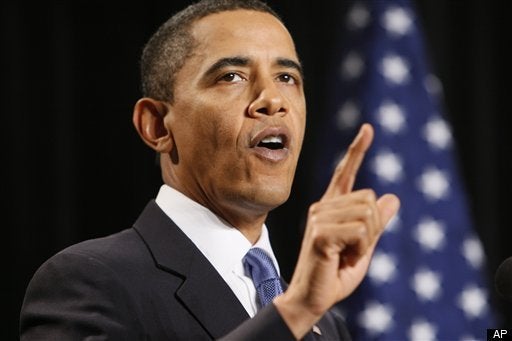 President Obama wants to keep the option of using reconciliation to pass health care reform despite calls from Republican lawmakers that he agree to drop the parliamentary maneuver as a "good faith" gesture" before their bipartisan health care summit.
White House Spokesman Robert Gibbs said on Tuesday that Republicans coming to the West Wing for the much-anticipated February 25 meeting would be better off arriving "without preconditions." Asked whether Obama would commit to not using reconciliation -- which would allow aspects of health care legislation to be considered in the Senate by an up-or-down vote -- Gibbs replied:
The president is not going to eliminate things based on preconditions. And if that's one of their preconditions, the president doesn't agree to limiting the way we are going to discuss this.
The day before, House Minority Leader John Boehner (R-Ohio) and Minority Whip Eric Cantor (R-Va.) penned a letter to White House Chief of Staff Rahm Emanuel expressing their reluctance to participate in the health care summit and asking that ground rules be set before talks begin. Among those rules: agreeing to not use reconciliation to make amendments to the Senate health care bill.
"Eliminating the possibility of reconciliation would represent an important show of good faith to Republicans and the American people," the two GOP leaders wrote.
Both Boehner and Cantor pushed for Obama to scrap the legislative language in its entirety and start the process over from scratch.
During a surprise appearance before the White House press corps, President Obama was asked whether he could live with bipartisanship by this definition. He could not.
"I am going to be starting from scratch in the sense that I will be open to any ideas that help promote these goals," he said. "What I will not do, what I don't think makes sense... will be another year of partisan wrangling around these issues, another six months, or eight months, or nine months worth of hearings in every single committee in the House and Senate in which there is a lot of posturing... Let's get the relevant parties together... My hope is we can find enough overlap that we can say, 'This is the right way to move forward," even if we don't get every single idea that I want."
Popular in the Community