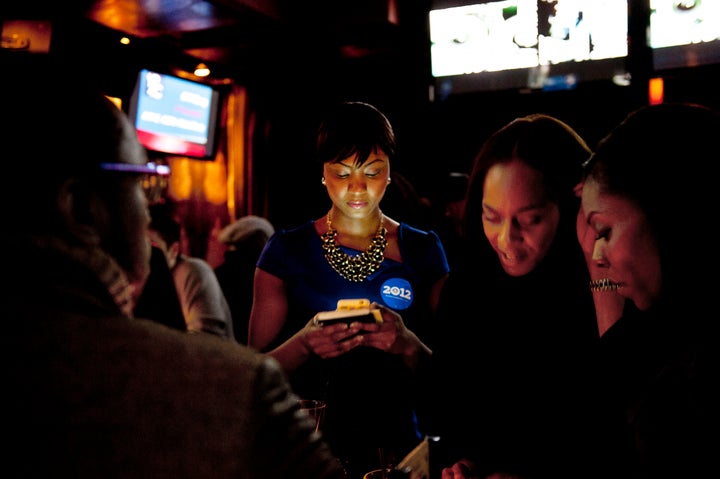 Harvard Law School graduate Diane Lucas and her friends caught Obama fever during the 2008 presidential campaign. They canvassed and campaigned, knocked on doors and lobbied their colleagues and social networks.
They were an army of young, educated and ambitious men and women who'd mustered every dollar and every minute they could to the cause of getting Barack Obama elected president. And there were thousands of others just like them, doing the same thing.
"He was an underdog and it required all hands on deck," said Lucas. "We knew it was going to be a fight -- that if we didn't go hard and if we didn't tell every single person we knew to vote and tell people to rock the vote and go out and do voter registration and anything else that we could do, this man would have no chance."
Obama was elected on the wings of hope and promises of change. The voices of young and old, white and black from all corners of the country were heard. But there was a special satisfaction for African-Americans like Lucas, who helped usher into office the nation's first black president. That group came out in record numbers. Fifty-five percent of eligible blacks ages 18 to 24 voted on Election Day, and 65 percent of eligible blacks of all ages voted, according to the U.S. Census.
Roughly 96 percent of them voted for Obama.
But over a rough and tumble first term chock-full of congressional standoffs and economic crises, hurt feelings and disappointments, the fever some young black professionals caught four years ago seems to have broken into mild support at best, downright apathy at worst.
"Our generation, young professionals, especially young professionals of color who were a huge part of the force that mobilized the vote and were really active in getting Obama elected in '08, now are pretty much apathetic this election and that doesn't make any sense," said Lucas, 30, now a lawyer in New York City. "It's counter-intuitive for the same people who supported Obama with such zealousness, in 2012 to be like, 'Uh, yeah, I could have had a V8.'
"That is very frustrating and scary," Lucas said.
As the election rolls closer and Republican candidates battle for their party's nomination, Lucas and other young and upwardly mobile Obama die-hards in New York City are fighting to re-energize their peer groups at dinner parties and brunches and froufrou cocktail parties in Harlem and Brooklyn -- the social orbit of fashionable, educated, ambitious young blacks -- where the Obama conversation can be stickiest.
They are diving into their massive Rolodexes and listserves and email lists and bombarding their peers with invitations to speech-watch parties, fundraisers and soirees with celebrity hosts and the hottest DJs. Some are teaming with club promoters and forming hosting committees, delivering opportunities to be politically active on a silver platter for a group with aspirant tastes -- all in the name of re-electing Obama.
"I try to make it so that its fun," said Brian Benjamin, 35, founder of Young Professionals United For Change, a group that organizes young professionals of color around political and civic issues. "It's meaningful, but they know that I'm going to have events at a venue that's hot," he said. "I just don't see why things that are meaningful have to be boring or in a community rec center basement or something."
Lucas said she is reaching out to her peers through online social networking and fundraising. She and three friends recently launched elevensixtwelve.com (11-6-12, the date of the presidential election), a website with a blog that also sells Obama T-shirts, with all profits going to the Obama campaign and the Democratic Party.
"I think the main thing is making it cool again," Lucas said. "When people see that the people that they respect and that they hang out with are supporting Obama in a zealous way, it's like, 'Oh wait, maybe I need to get into it.'"
The black bourgeoisie is a tricky, finicky group to entice politically, said people who oscillate in such circles. Some are contrarians of the "just because he's black doesn't mean I have to vote for him" set. Some are politically tuned in, but turned off by what they see as Obama's political missteps.
"Young black professionals gave a lot of money last time, checks none of them probably ever thought that they would write," said Benjamin, a former investment banker who now works on affordable housing issues. "Now, the hardest difficulty is they are very committed to not getting fired, so as a result they don't, they just don't have the time and or the interest to really dig in. Many of them work as investment bankers or at some law firm, and politics really doesn't matter much to them."
Lawyers and doctors and Wall Street types are worrying about their own financial security. Their time is money and they simply aren't enthusiastic about spending much on a president who they either think will likely beat the Republican nominee or who has lost the razzle-dazzle of 2008's historic run, some in those circles said.
"They live where they live and they're not getting shot at, so they just don't care," Benjamin said. "What we're doing is building that bridge to where they are and where they can have the most impact."
For Benjamin and his group YP4C, that often equates to the "accoutrements" the "cool crowd" have come to expect.
Just last week, Benjamin, who also serves on the president's national finance committee, helped raise thousands of dollars during Obama's Jan. 19 trip to the legendary Apollo Theater in Harlem.
Some younger Obama supporters said one factor is a perhaps false sense of confidence. They say the Republican debates are showing a clear picture of what the alternative to Obama could be: Gingrich's talk of poor black kids and the "food stamp president," Romney's rich-boy arrogance, Ron Paul's relationship with a racist newsletter.
"We have to put our weight behind Obama to balance out whatever stereotypes that people have about who we are as a people," said Calcie Cooper, who co-founded the Joint Interest Group, another networking group that has worked to politicize young professionals. "That representation was lacking, and it still is. There are a million and one Barack Obamas that I know. When he came on the scene it was like see, we exist."
On Tuesday night, Benjamin's organization threw a watch party for the president's State of The Union address at a Midtown Manhattan bar. A week or so earlier, he blasted the event to his network of thousands, tapped Osas Ighodaro, Miss Black USA 2010 to host, a couple of high-profile members of the Obama campaign, and built buzz by tweeting, using Facebook and teaming with Loop21, a popular African-American website for news and politics. There were drink specials, a DJ and flat-screen televisions.
Hundreds of people who Benjamin said "do it big" pressed close to the bar and into nearly every corner. A few minutes before Obama's speech, the din of the crowd fell to a low grumble.
Late last year, he was tapped to join the 2012 campaign team as a deputy director of Operation Vote, the outreach for blacks, Latinos, LGBTQ, Jews, the young and the elderly.
Blake's gaze during the speech seemed as much on the president as on the crowd. After the speech, as the crowd lingered on, he stepped outside into the cool January air.
"This is the epitome of what you're fighting for, to show the world and show society that as young, aspiring, thriving African-Americans, I can be successful, I can contribute, I can break the stereotypes of what people may believe about me and those around me," Blake said. "And if you want to think about how it changes the paradigm and opens up doors and opens up opportunity and has people think about you in ways they never thought about before, you have got to get excited about this.
"These are once-in-a-generation moments that we are going through right now," Blake said. "And the fact that we have an African-American man that is president and an African-American wonderful first lady and two little black girls, it is the epitome of what you are striving for. You need to fight for this and you have to realize that on the other side, you have leaders who want to take everything away. And we can't allow that to happen, if you believe that we as African-American people still have more amazing things to do."
Correction: An earlier version of this story incorrectly identified Osas Ighodaroas as being a former Miss Black America. Ighodaroas is a former Miss Black USA.
Before You Go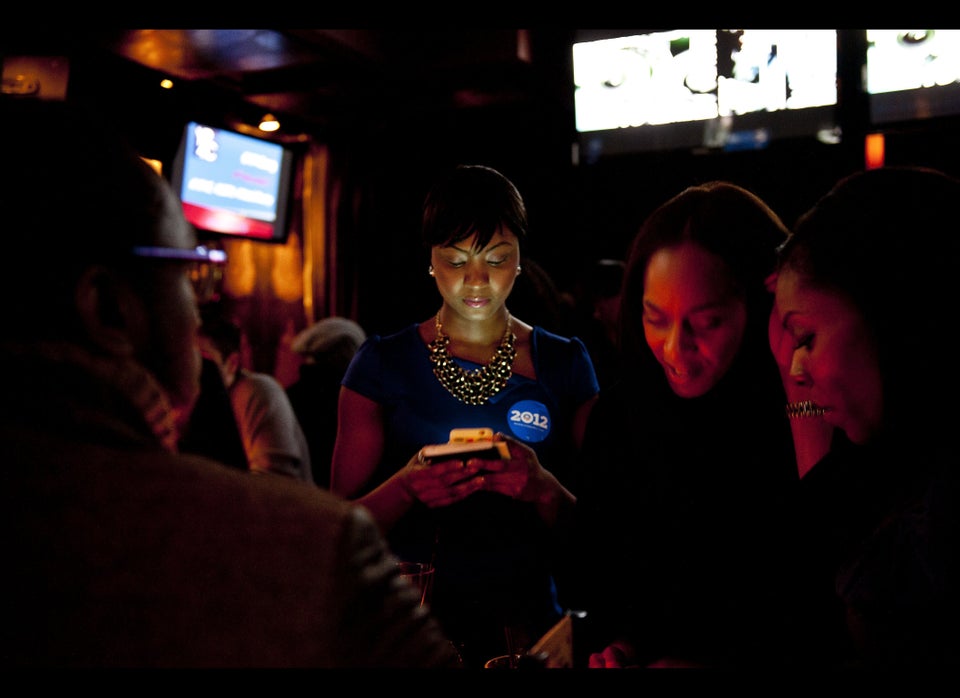 State of the Union Viewing Party
Popular in the Community