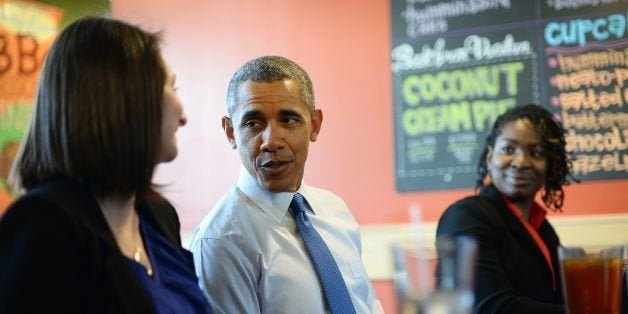 The president sure knows how to pick a lunch place.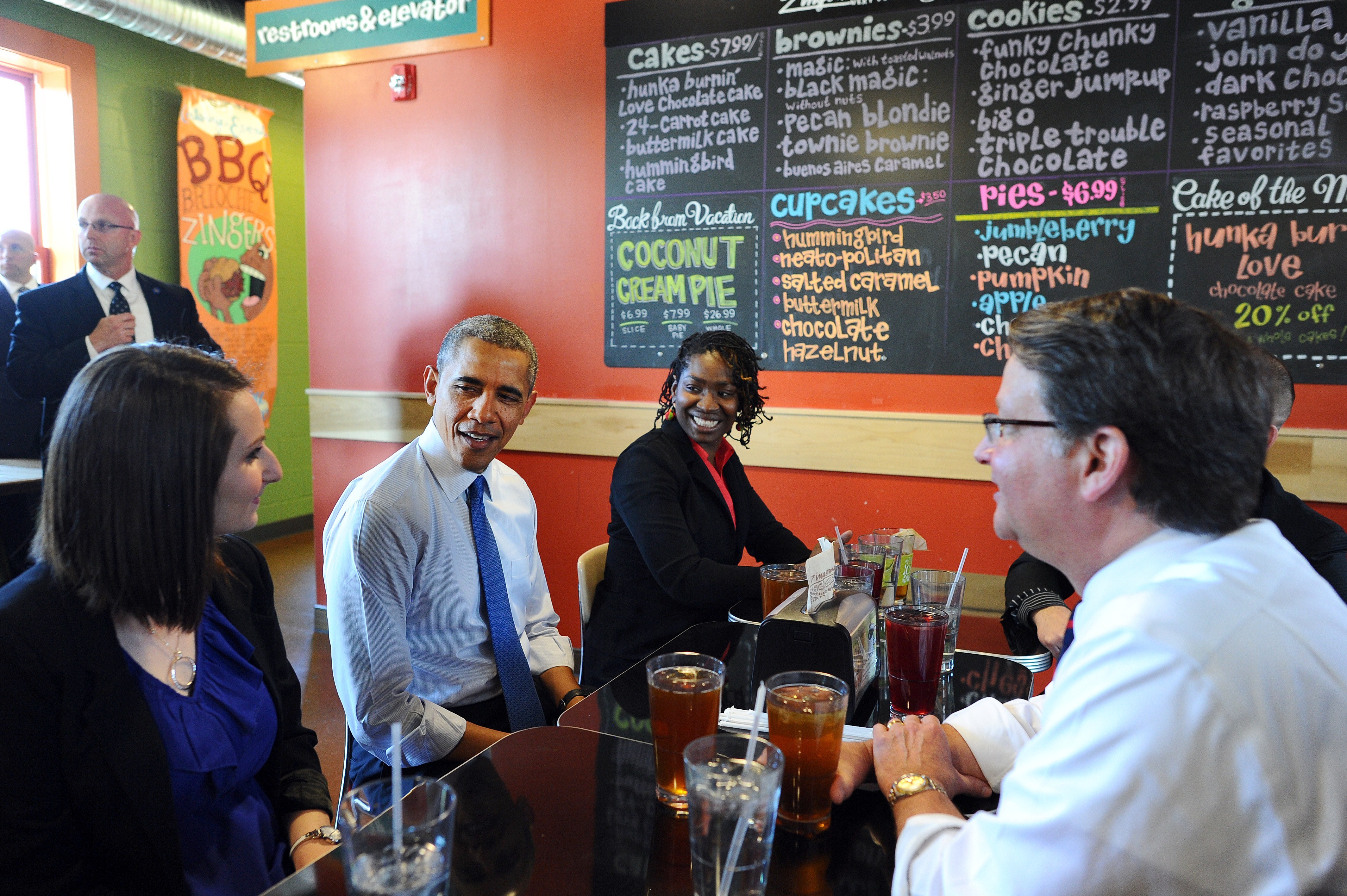 Jewel Samad/AFP/Getty Images.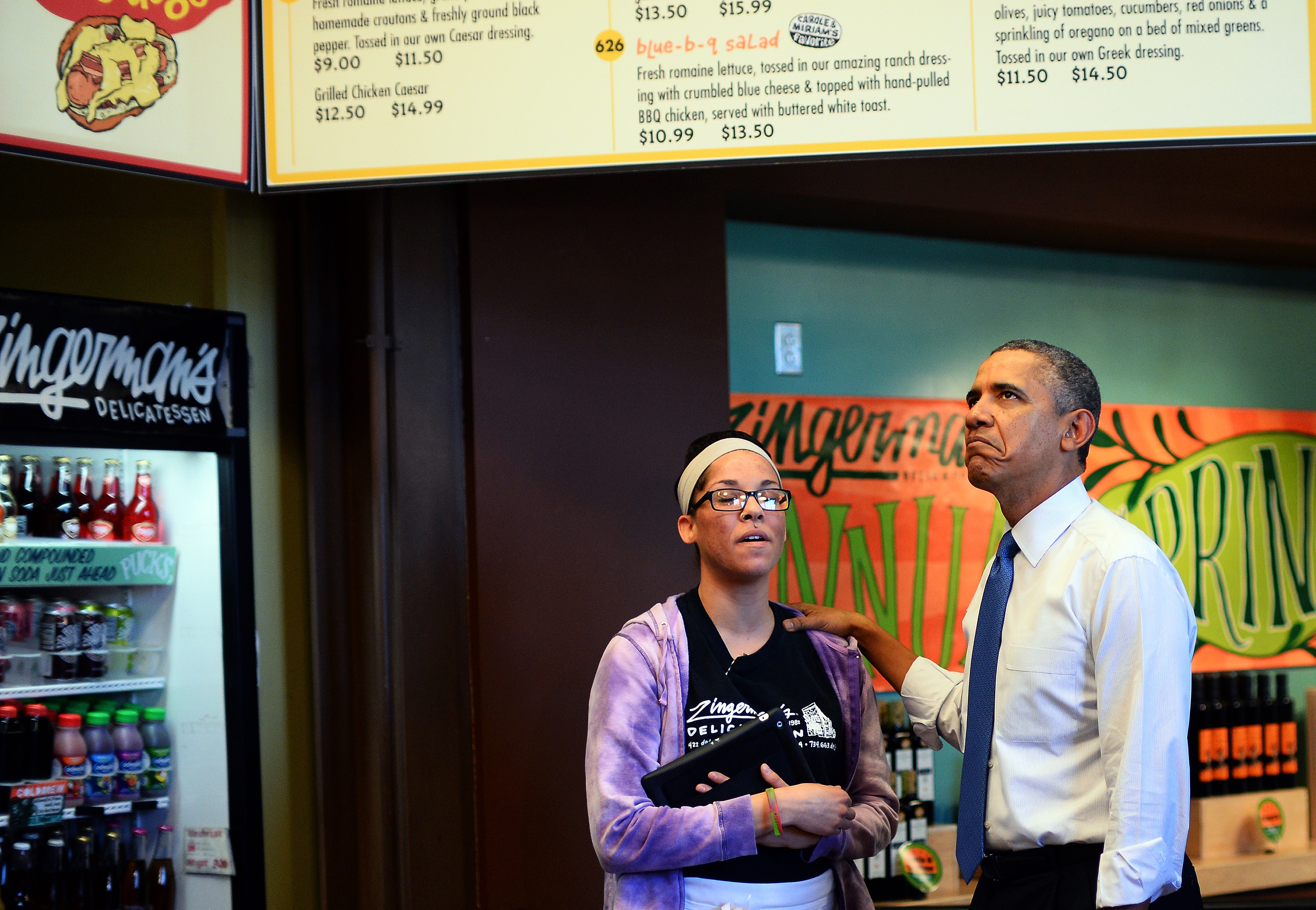 Jewel Samad/AFP/Getty Images.
We know, choosing just one is hard.
But it's not just their sandwiches that Zingerman's deserves credit for. During the meal, Obama met with three workers from different local eateries who are all pushing for a higher minimum wage in Michigan, according to the Detroit Free Press. Zingerman's owner Paul Saginaw pays workers at a higher rate than the state's $7.40 an hour minimum.
People are going in and they're asking about, 'Where did the chicken come from?' and 'Was the animal humanely raised?' Right? We're thinking about that a lot.

People are concerned about that and willing to pay more for that. How often do they go into the restaurant and say, 'Hey, how much are you paying your dishwashers? How are you treating them? Do they get paid time off when they're sick? Do they you provide health insurance for them?' I think it's time we started asking those questions.
Well said. Obama seemed to enjoy his meal:
Related
Before You Go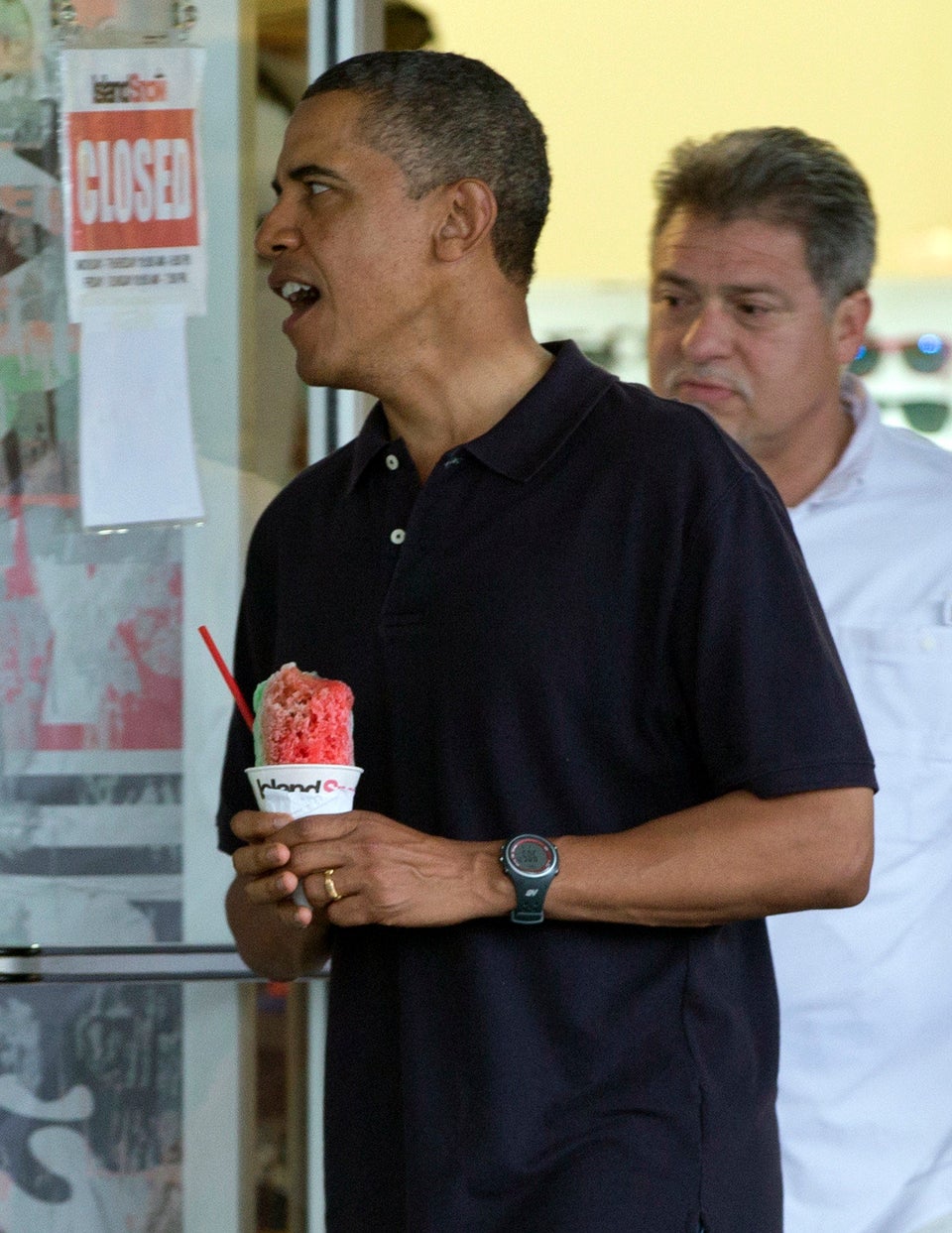 Obama Eating Shave Ice